Howdy! Amanda formerly "yankeeface" here, finally posting my room. Amazingly it's clean because I'm hardly ever home anymore, just thought I'd snap a few pictures. Well here goes: I live in an apt. complex built in the early fifties in Anaheim, we still have the same door with a literal bell for a doorbell and almost nothings been updated. It's been 4 interesting years here but as soon as I find long term work or a college that will have me I'm more than happy to leave. My little ladies ( two five year old seal point siamese sisters) Riley and Murphy hid because I had vacuumed earlier so this is the best I got of them hiding grumpily behind the bed.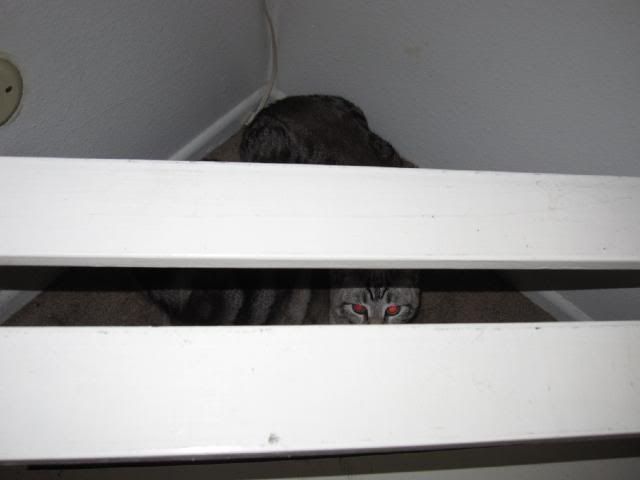 From the doorway: I'm convinced the apt. is both dusty and haunted so, you get to guess which popped in here.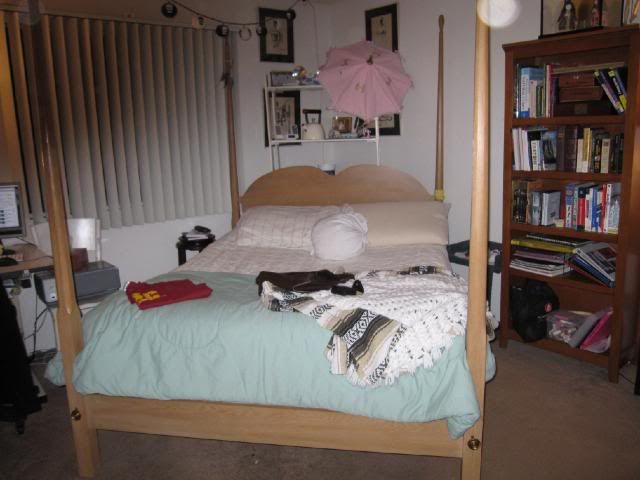 THE BED <3 : It was my grandmothers along with most of the furniture in the apt. We slept in it together when I was little so I love now having it.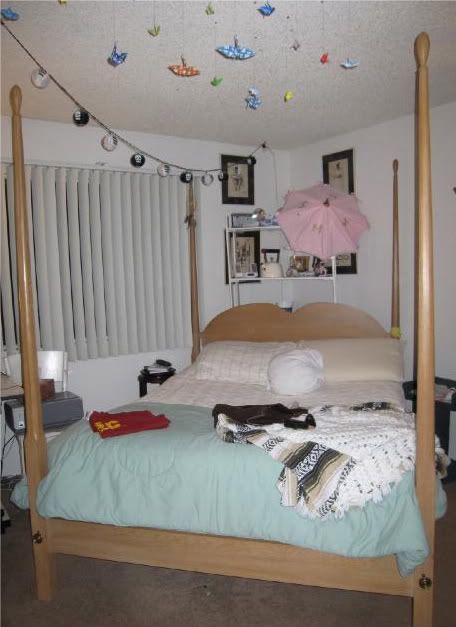 Close ups of the shrine: The parasol was from a halloween costume for the cast halloween party when I still worked at Dland. I was a mansion maid then so I made the tightrope walkers outfit complete with wig <3, it was slapdash but amazing.
Other Stuff : Grandmas old radio a newsclipping of my grandpa, picture of gramie Tomie when she was a nurse, grandma Loie and her best friend in their Pj's, a soapdish with shells from the beach and pressed mansion quarters, tiny mansion snowglobe, blender clock from mom, lucky Frida beltbuckle, condom!kettle, and my alarmclock that gets no use.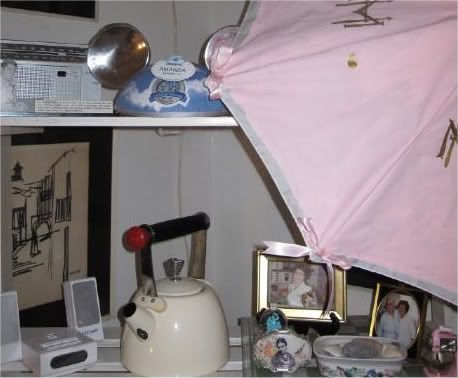 Book corner : Rescued the rocking chair from the trash!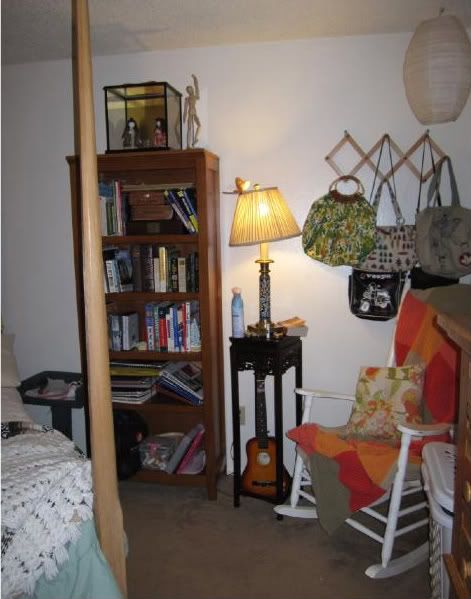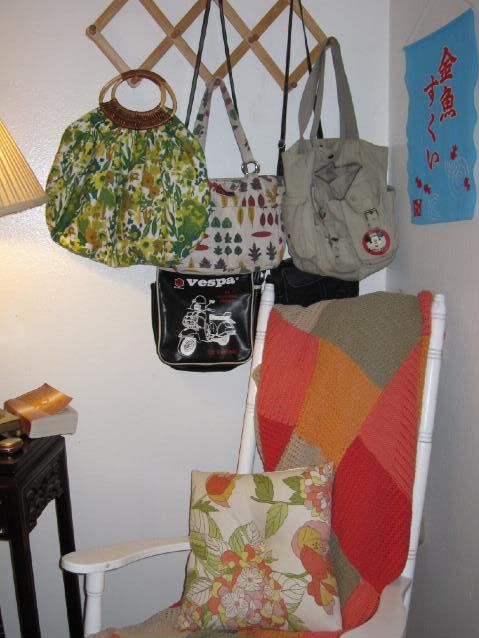 Close ups of the book case: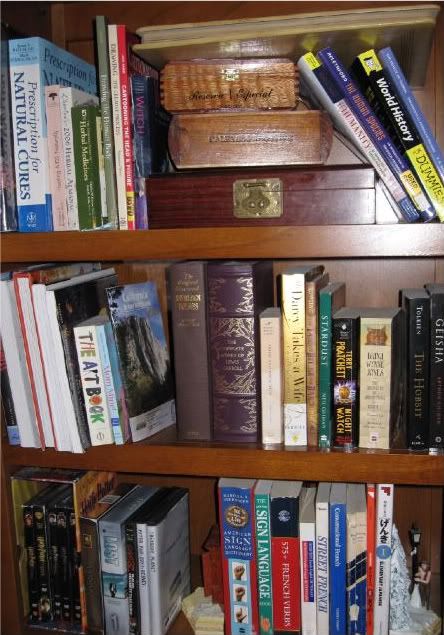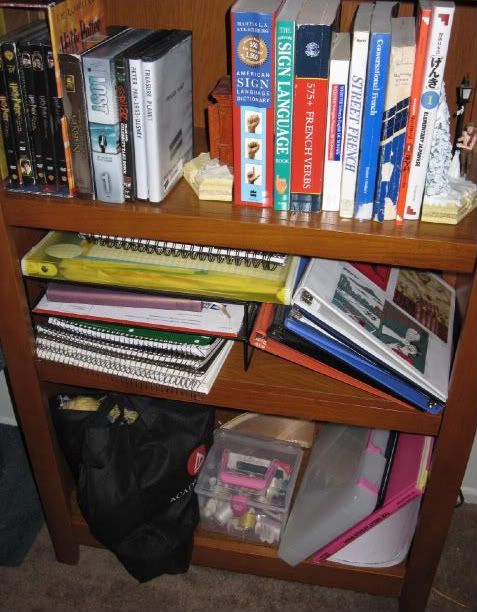 Closet and dresser :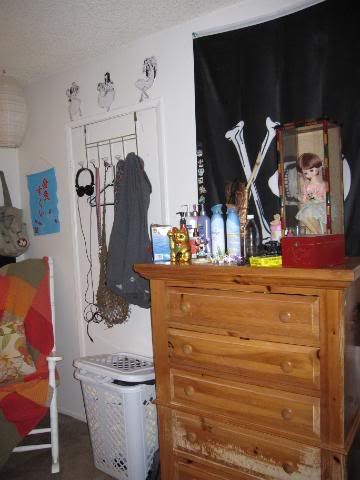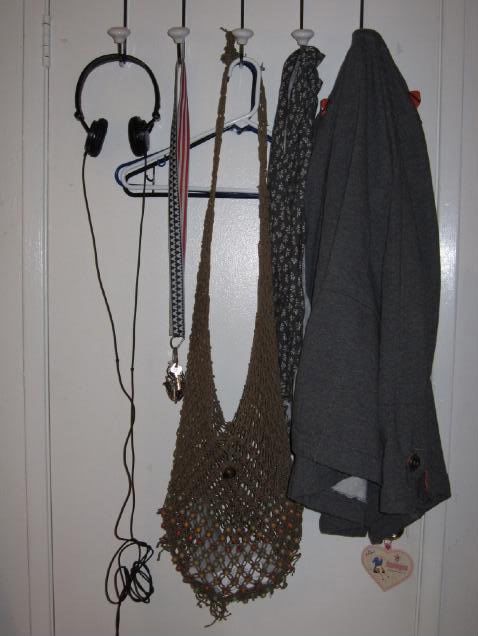 Top of the dresser: The doll is supposed to look like my mom, they got it when visiting family in japan when she was 10. FABREEZE my god if you have pets you know why I love this stuff ( and yes I do make sure their food/water is out of the room as well as them when I spray, no worries fellow animal lovers ) And a fresh box of clay for my puppets <3 Plus yes, I used to pintrade but those are the special ones I never traded, if you ask I'll explain their geeky meanings.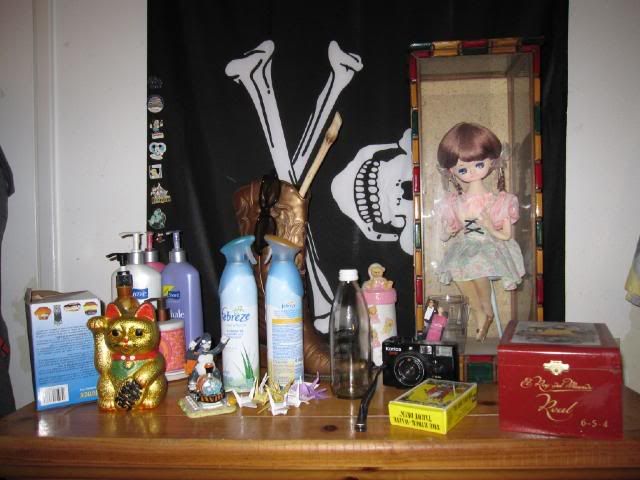 Dresser + door: Kimono! now sadly used as a bathrobe. Plus the guitar I rescued. Golly gee guys! can you tell I have cats?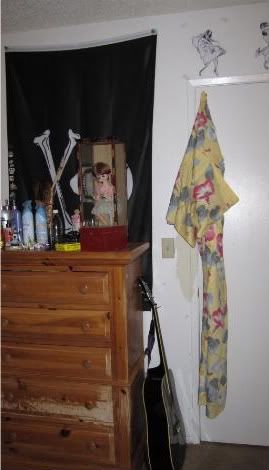 Almost done! : Ironing board that once functioned as a table! and the useless heating vent ( when it rains it puts out the pilot so we had it turned off rather than die of gas inhalation)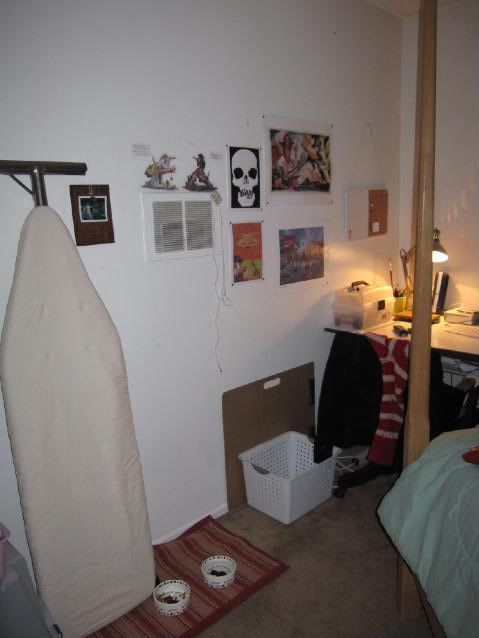 And desk: The cleanest it's ever been.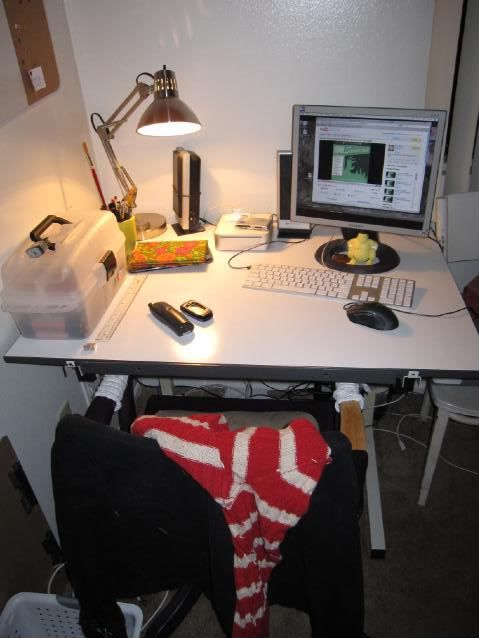 so much html fail urgh.. photobucket refuses to let me rotate those two pictures, I've tried four times guys, sorry, if it really bug's ya'll I'll try fixing them again tomorrow.