My plants had been doing beautifully until this morning. Last night we had a rough storm (high, hard winds and lots of very rapid rain), and this morning I awoke to... All of my tomato leaves have this on them to varying degrees:
The fruits are discolored as well:
Some leaves on three of my five tomato plants appear to have been chewed, as well: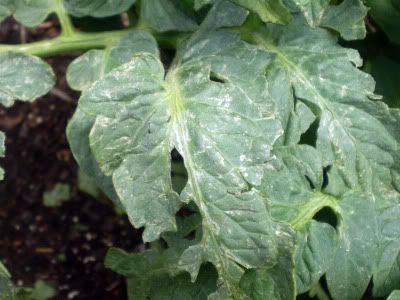 Several of the plants have random wilted leaves -- never more than one solitary leaf per branch:
And it's afflicting my basil, but not any of my other herbs:
There's another basil plant that has no chewed leaves or wilting, but does have purple discoloration: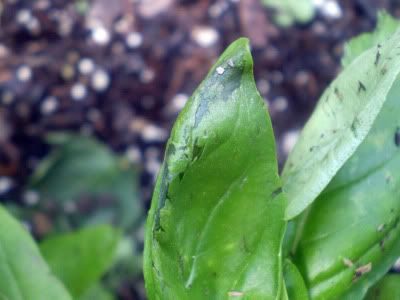 Do any of you have an idea what this could be? It happened literally overnight, which seems a bit too quick for blight or fungus... not to mention that neither of those would explain the chewed leaves or the randomly wilted leaves. Help, please!