I went out to check my tomatoes this afternoon and was startled to see little white spikes sticking out from one of the vines. On closer inspection, I discovered it was a
Tomato Hornworm
that had been parasitized by
Braconid Wasps
! It was quite a shock at first. I've actually never seen a hornworm on my plants, let alone one covered in parasitic larvae! I put it in a jar and brought it in for the kids to see, and then put it back out on the tomato plant after taking some pictures.
Tomato Hornworm and Braconid Cocoons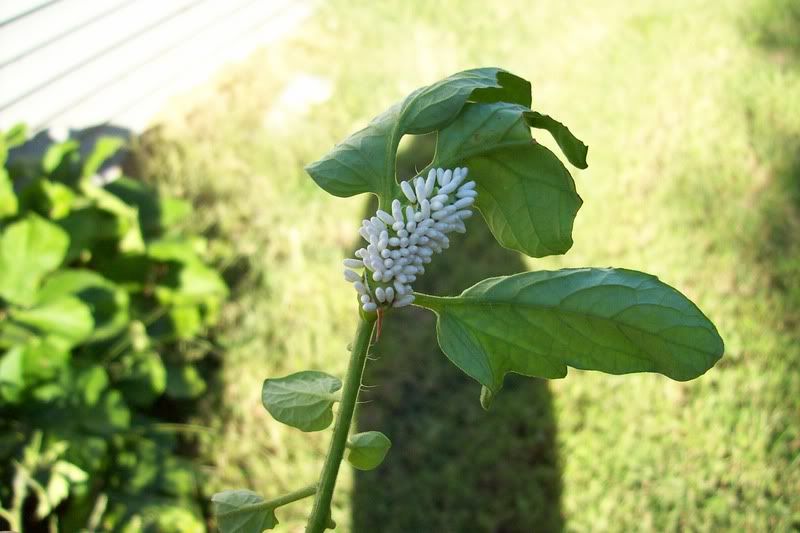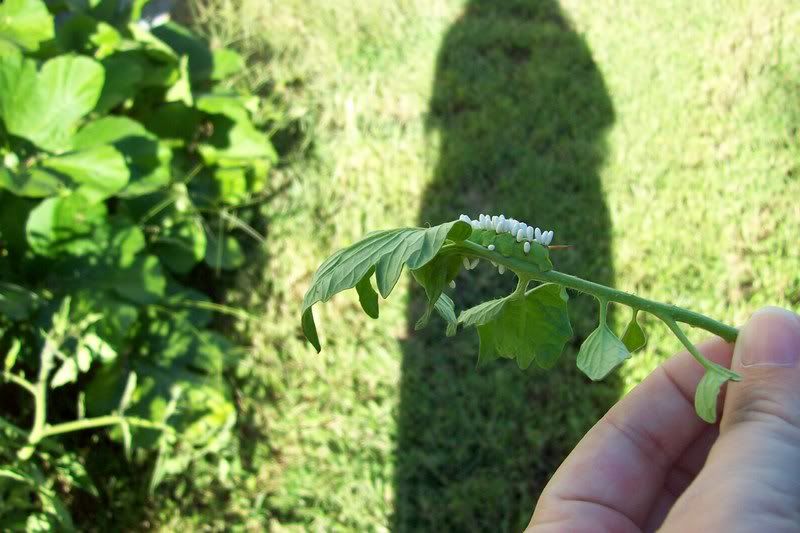 While I was out with my camera, I also took a couple of pictures of a mystery weed that is out next to my sedum plants. It's over 6' tall. Can anyone ID it?
Mystery plant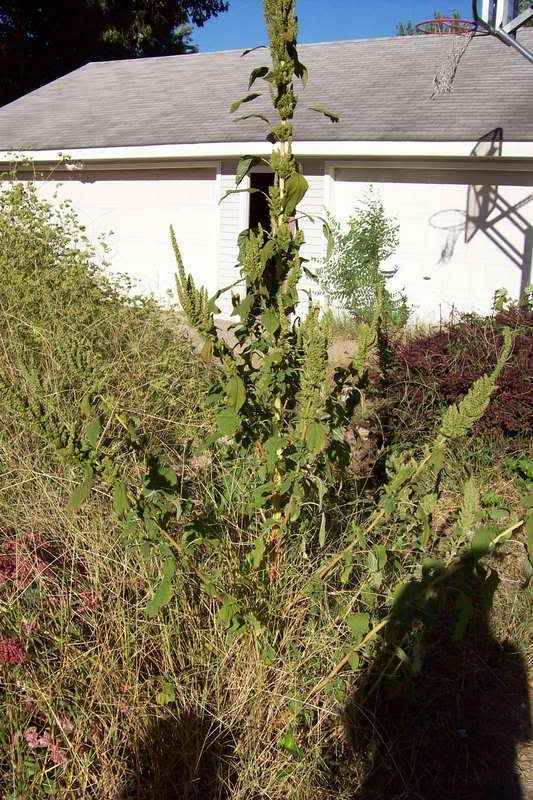 Close-up (sorry it's blurry)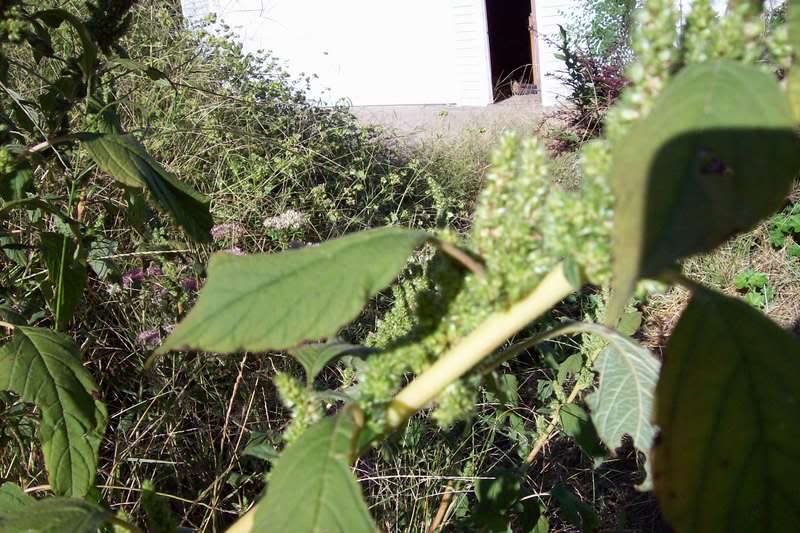 And, if anyone is interested, I took some pictures of the butterflies on my sedum yesterday and today and posted them on my LJ. Links:
Yesterday
Today