Hi. I have a few problems and I need a lot of advice.


I've got a closet that looks like a monster threw up inside. I can't organize until I have a plan. I need to store my CDs, purses, and shoes in my closet because I don't have any space in any other area of my bedroom. I need some ideas please. I'm serious. I have a panic attack every time I open this thing!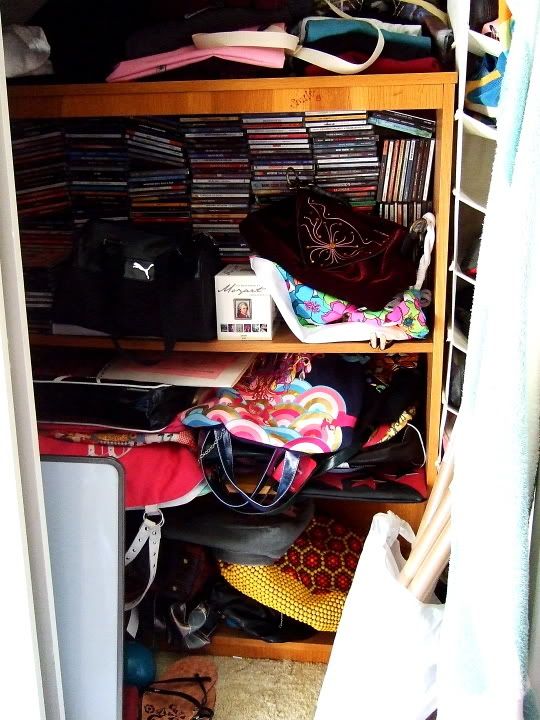 This is the other side: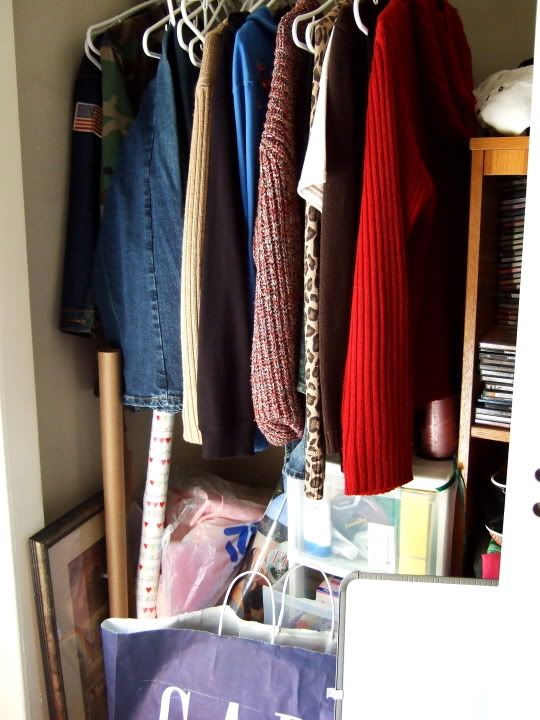 I just put the bookcase in there to see if it would help. It doesn't. I will dump all the things I don't want, but I just need a plan. I'm open to anything. Do I remove the bookcase or not? Do I put the CDs in individual storage boxes? What the heck do I do?

Oh! And my bedroom walls are blood red and artsy fartsy. The outside of my closet is white... plain. What should I do with this? Wall decals? Paint it? Draw on it? Anything?!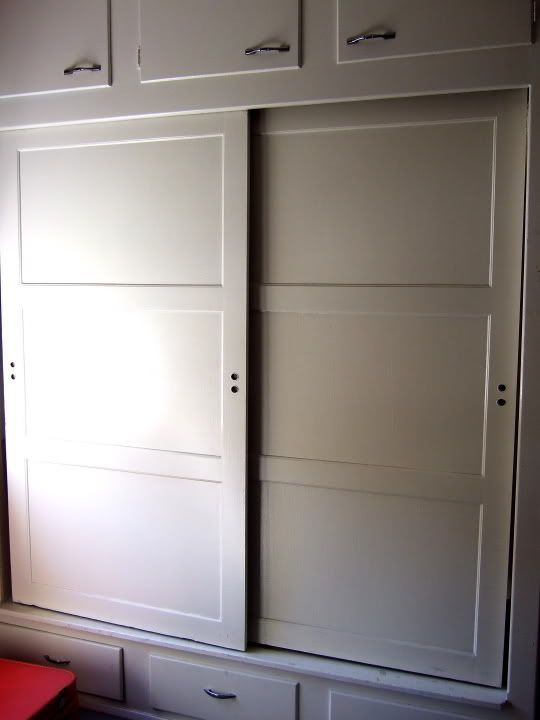 I would really appreciate any ideas. When I'm done, I'll post pictures because I like pictures and you should too! Ha, toodles!! :)