Welcome!


So a few days ago I posted about couch covers, which due to finances we haven't gotten around to obtaining. I had some spare time on Saturday so I took a photo tour of our apartment. They are very craptacular pictures, and we aren't unpacked yet, and are missing essential things, but I kind of wanted before pictures. If these inspire you and you can see anything happening with the rooms, let me know, please!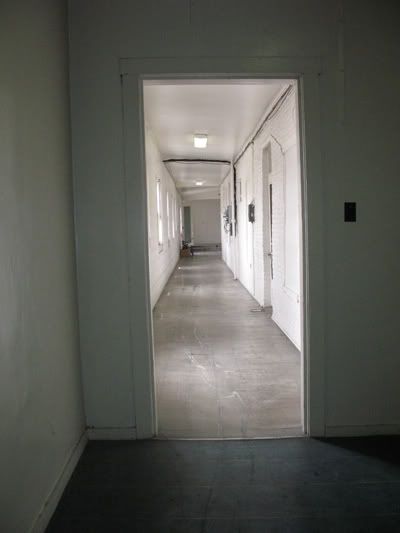 As you walk in, you first encounter the kitchen table and kitchen window. There is about a 6 foot length from the door to there. Don't let it trick you.
And in the matter of tricking, don't think you can see anything outside the window! I bleached those blinds. The wood is still rotting off. Here's the view from the window.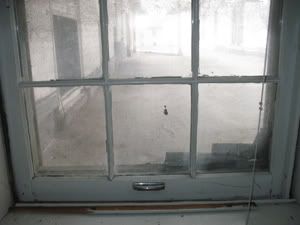 I also scrubbed the screen just to get it to that point to be able to see out of it. Why the hell was it so caked with grease?
Turn to your
right
left, and you are now facing towards the rest of the kitchen.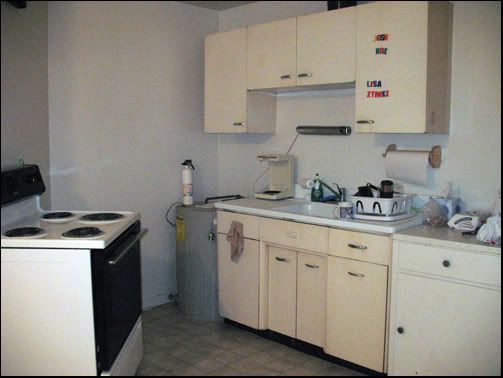 As I said before. The 1950's called, they want their metal style back. And our lovely water heater. Sure does add some charm. That is the only counter space. We also can't figure out why the stove is at an angle.
As you turn to your right, you will see the entrance way to the living room. We plan on installing a curtain rod on this entrance and putting up heavy sheets to help keep the following two rooms cool and kind of give them privacy.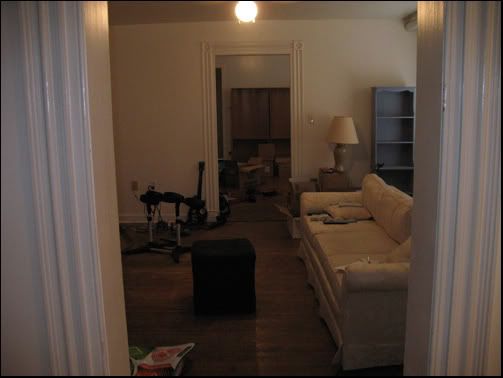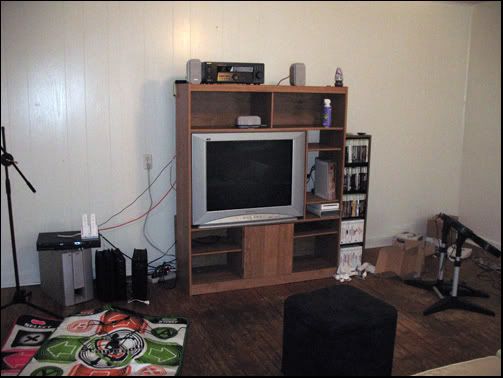 View from those windows:
I compromised with my boyfriend to leave all his anime and game figurings out of the living room and bedroom, for the sake of our guests. For the living room, I'm having the idea of hanging heavy brown curtains on the windows since we will never really need to look out. Then I either want to restain all our furniture, which is mismatched wood with dark wood stain, or paint it chocolate. I'm not sure which is better. That blue shelf will either be painted white, or be painted with the vibrant greenish blue that we decided on for the detail coloring. Anyway.
Here is a very, very unpacked bedroom. The new mattress hasn't come yet, we need a bedframe, and really have no idea what to do with the bedroom to make it feel romantic and cozy. I really don't want the computer in there but ahwell.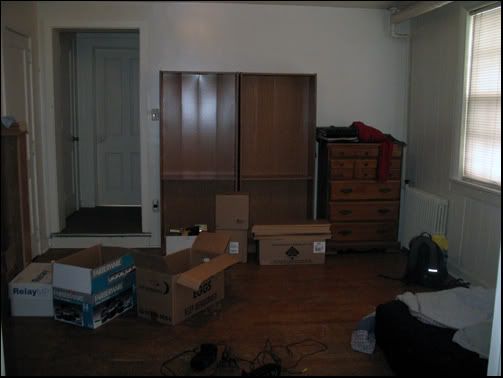 Little hallway...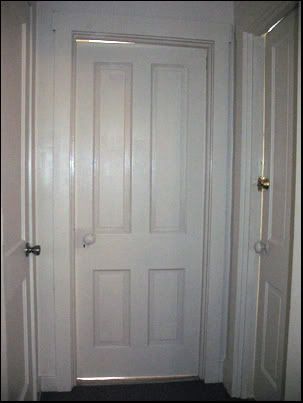 Left door, closet, right door has a padlock...on..it? We think they locked their kids in there. That is the game room where I've had the boy set up his old video game systems (he has 32), and all his game posters and stands. The middle door is....eeek, the bathroom.
Again, boxes galore.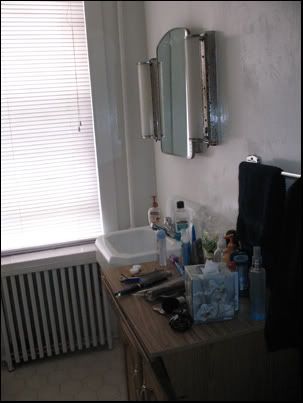 Toilet and shower to the left. Doesn't really get better.
And there you go. That's it. We're having a house warming party the 22nd, so I hope to have a bit more done to the place by then. I'm excited and I'll post the new pictures if we ever get anything done. Living off a really tiny budget makes it hard, but yard sales have been good to us.