ok, so I should have taken pictures AFTER I pruned the tomatoes and did a lot of weeding. haha to update: I went from this: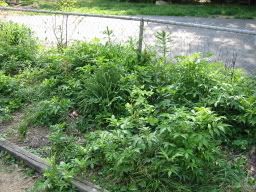 to this: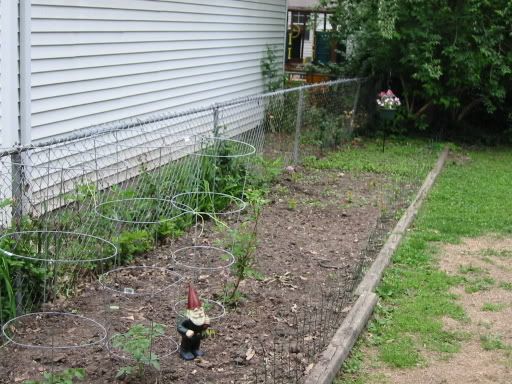 to THIS!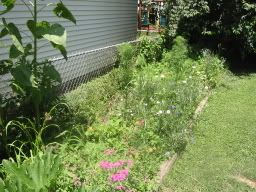 termaters: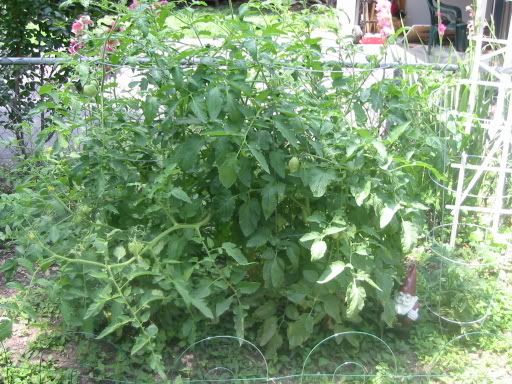 squashes (the trellis is for the luffa that's just starting to climb):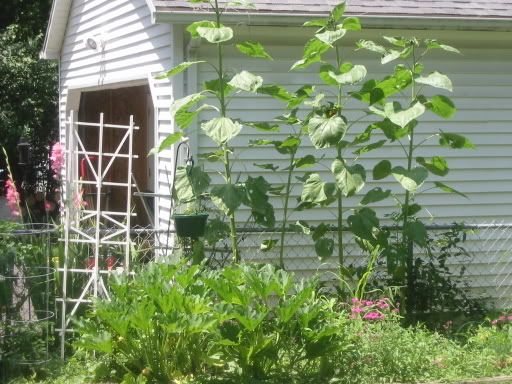 sunflowers (note they are now higher than the gutter of the garage next door):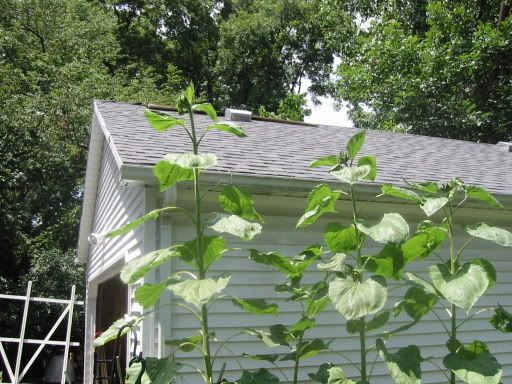 in related news, my mom and I were talking about my job woes and I've decided to run away and start a luffa farm.