♥WELCOME TO MY KAWAII ROOM♥

I finally re-organized my
Kawaii room
. I picked up some Closet Maid shelves at Walmart a couple nights ago. These white shelves were only $12 each which is a lot less than buying organizational stuff at IKEA or The Container Store. I needed more space on my desk as space was really limited when I wanted to work on my craft projects. I really like having these shelves now as I can store a TON of stuff much better than before. I also cleaned up the rest of
my room
as I had tons of stuff everywhere and it's been months since I could only see the floor. LOL!!
The other half of my desk area.
Some of my plushies, dvd/videos and some of my Sanrio characters and Hello Kitty memo pads etc.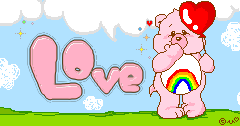 Another corner of my room featuring my Bulletin board of cute stuff and plushies. See my new Cheer Bear Carebear I just got. I found her at Thrift Town for $3.00. I LOVE her.
Corner storage closet and misc. baskets with letter sets, envelopes, mini letter sets, etc.



My mailing and packaging stuff. The box is a bunch of things I bought for a friend awhile back and I still need to mail it. LOL! Inside the Hello Kitty bin this is filled with some letter sets and some new stuff I haven't used yet.