My first full season with my own garden and I learn something new everyday. The first thing I learned-- plant broccoli (and maybe some collard greens and lettuce next time) earlier. Not that I planted them late but they can stand the cold better than the tomatoes and peppers I planted along side them and I could get two harvests before mid-summer. However, the harvest I did get was good for one meal for my family and since the second crop would have been much smaller, I pulled them and planted one cucumber and one acorn squash plant. Oh, and marigolds.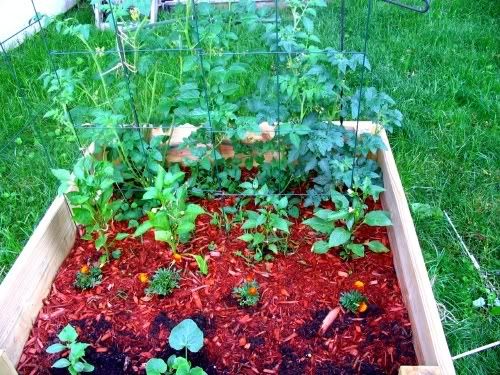 At first glance the peppers and tomatoes look good but the peppers are worrying me. See here: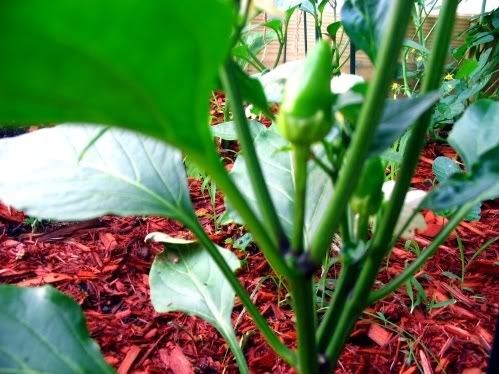 Even though the peppers are growing (yay!) all the joints are getting these dark spots. Is that normal or am I right to be worried?