Hi there! I just found this community and i love it! Everyone's rooms are so interesting to see. Anyways, I'm Madelyn, i'll be 18 in august, and i live in Toronto, Canada. I live with my dad and
my room
is in the basement, well half of the basement :P When you first walk in..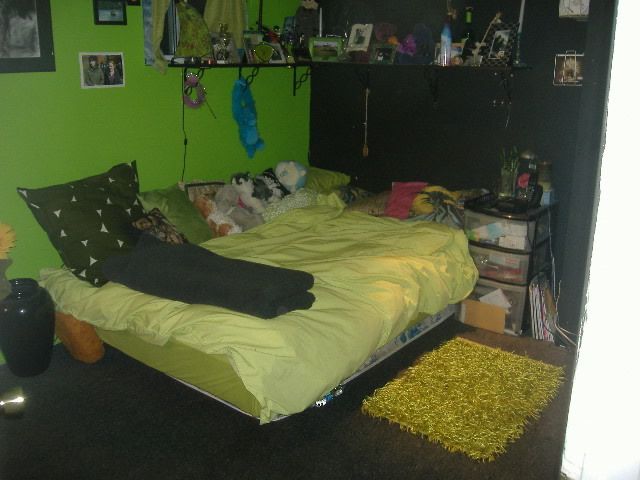 My bed is just 2 matreses, the top one os from Ikea and its the most comfortable you will ever sleep on!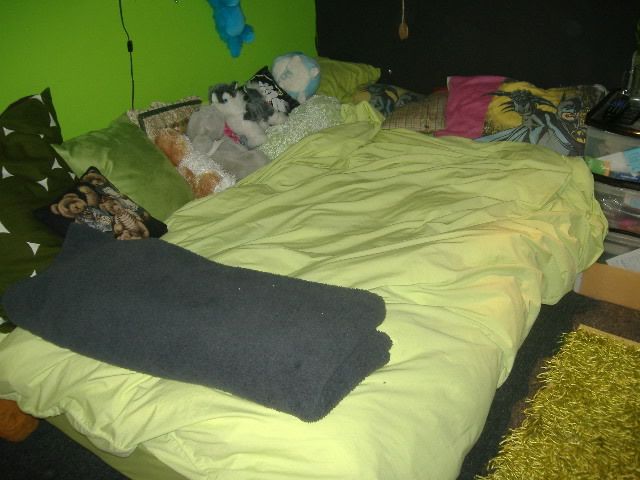 The wall beside my bed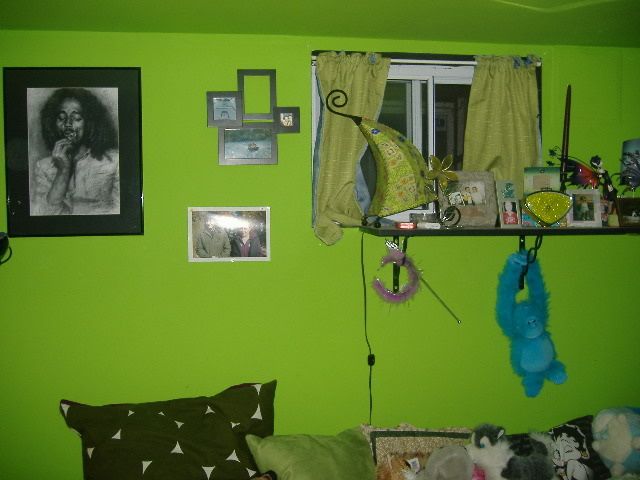 Other end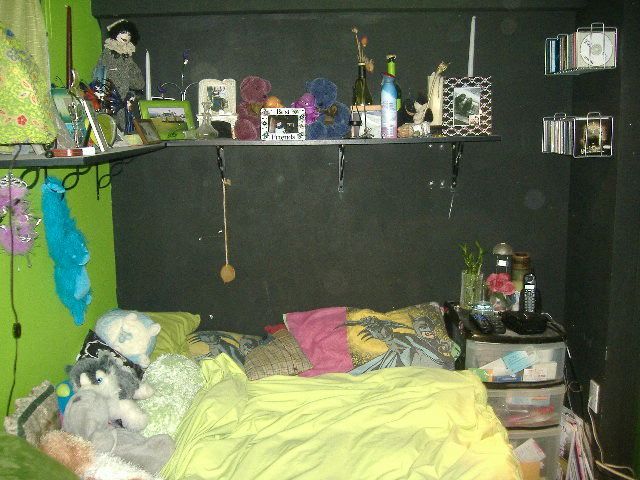 This is my chameleon's cage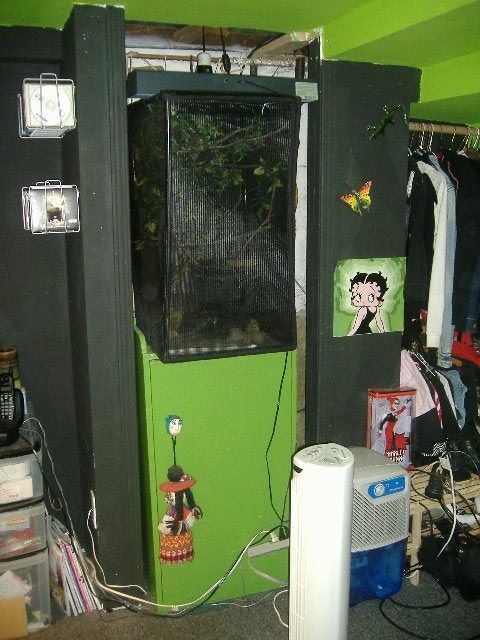 Here's a terrible picture of her, her name is Yoshi. (after my favourite video game) And sshe hates her picture being taken.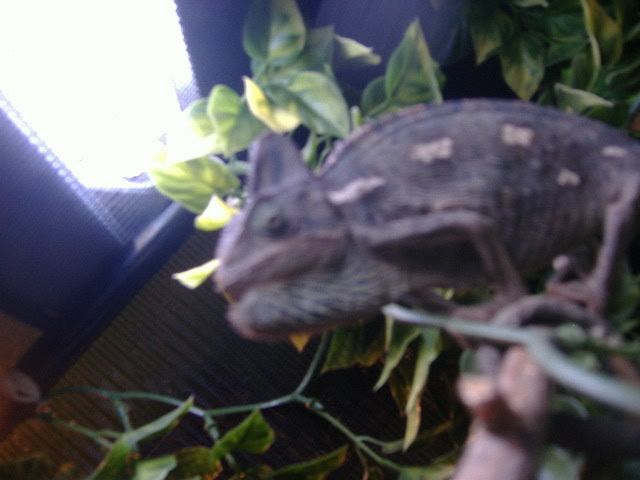 My closet space (p.s i really LOVE betty boop)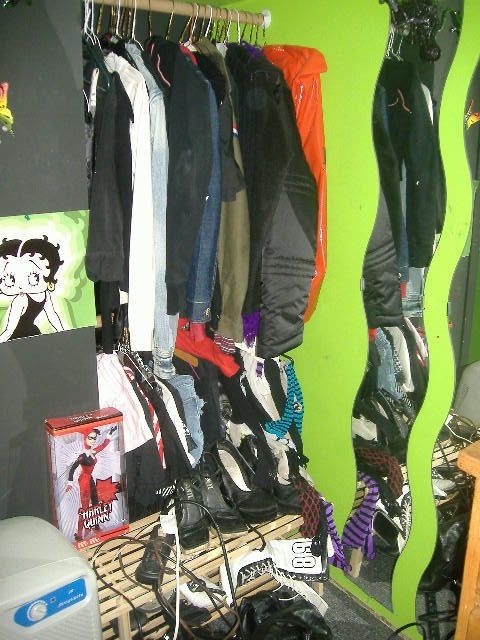 Mirrors from Ikea <3
Beside the mirrors
on top that little tree stump face thing is an incense holder.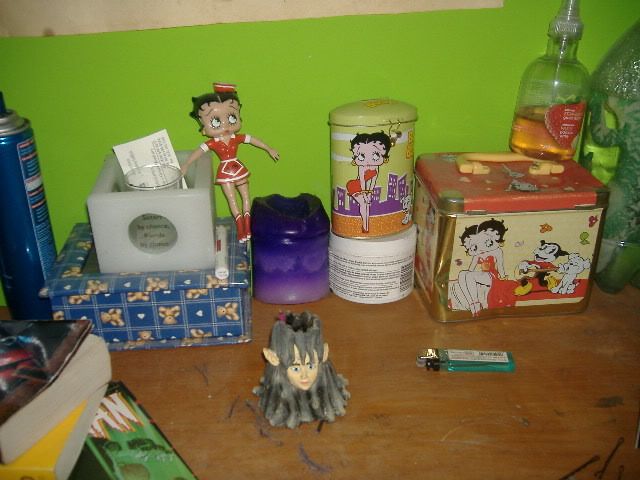 on top of the Tv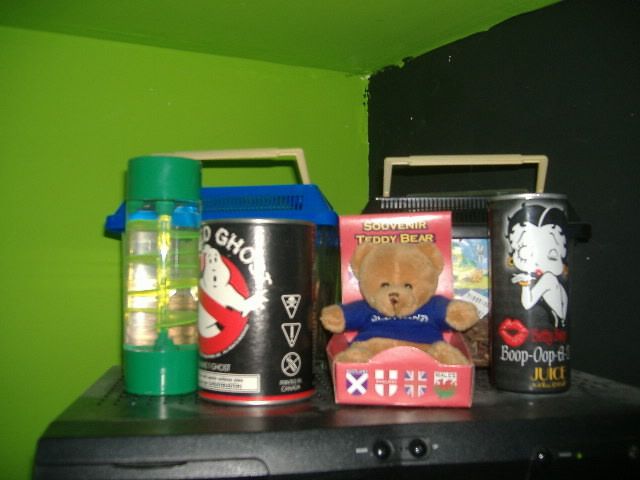 Beside (lol)
Other side of the room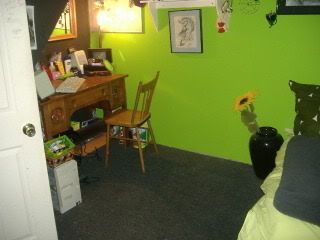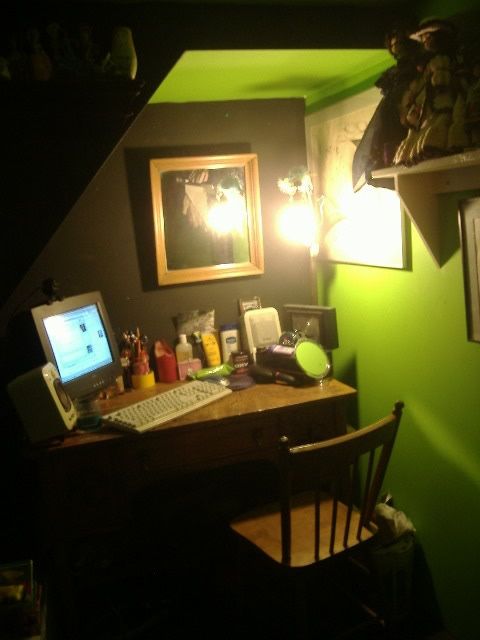 Yeah, thats totlly a picture of John travolta from Grease.
My door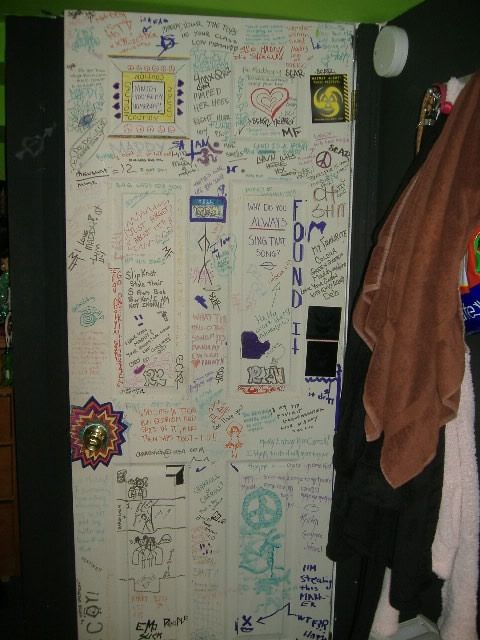 Dolls, and the artwork is by my uncle, i have a lot of it around my room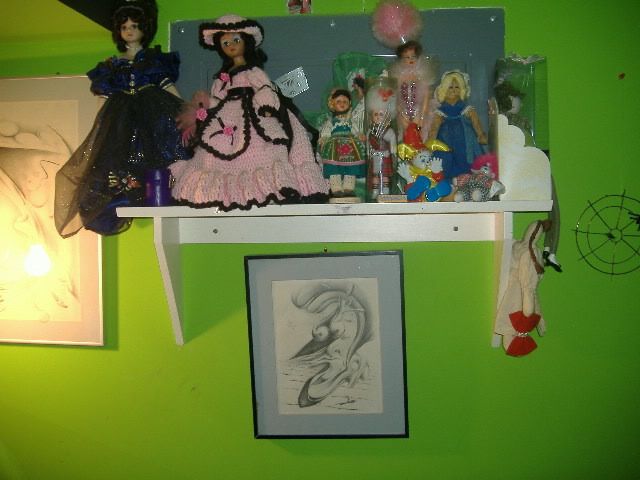 more work by my uncle beside my computer
More dolls lol
The shelves above my bed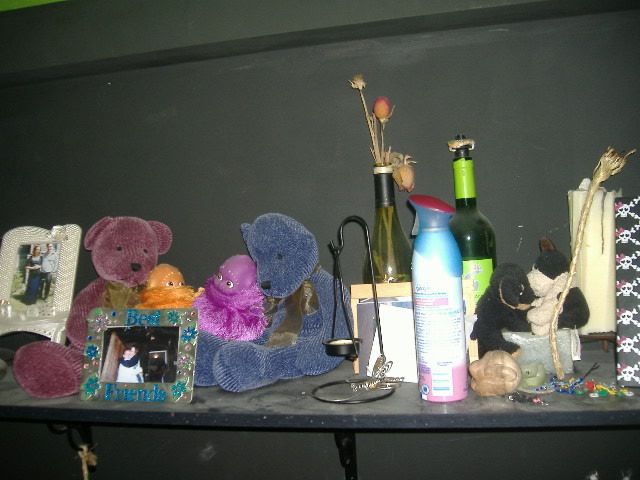 Thats the only window i have =(
And of course, my reading material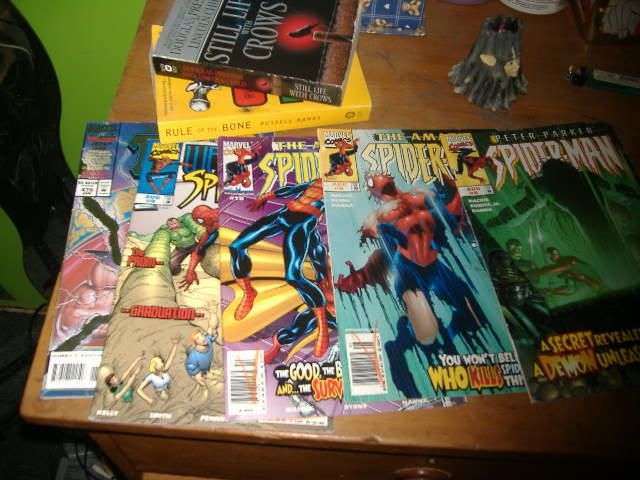 Toodles! xoxo