Well I've had a longsuffering relationship with the redecoration of my bedroom desk. Now, don't get me wrong. I love this desk. This desk and I? We're buddies. That's why I decided that I was going to repaint it. Forget that I had no expierence with primer! Forget that the last time I got near a paintbrush was sometime in the seventh grade! And remember that I had GOOD INTENTIONS. Well to keep things safe I chose the same white it once was in a previous life before I so lovingly wore it down. I painted. I slaved. I wore a mask to prevent me from getting the black lung. And...Ta-da!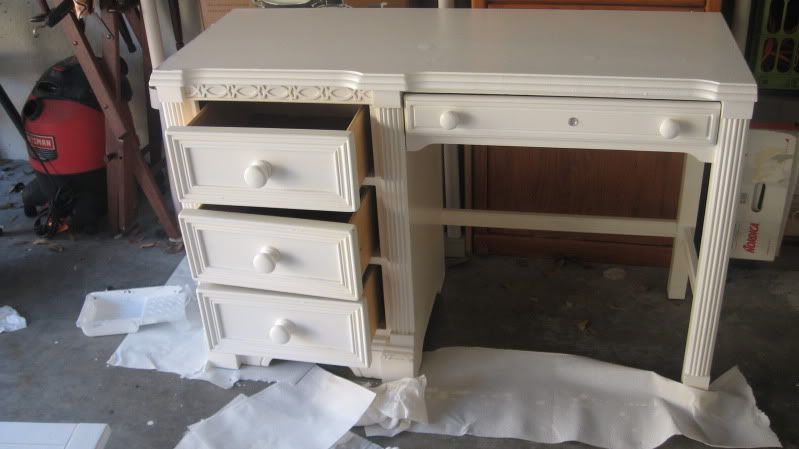 Bleh. Yes. It might look fine. But the texture of it was crapola. Just a bit bumpy and then when I put my laptop down on it for the first time it immediately scratched the surface of the desk. So I sighed. I lamented my stupidity. And then I remembered I had THESE!!! http://www.wall-pops.com/ They're ickle wall stickers that would not stick to my textured walls. And I thought..oh...OH!!!!!!!! And then...then I did this: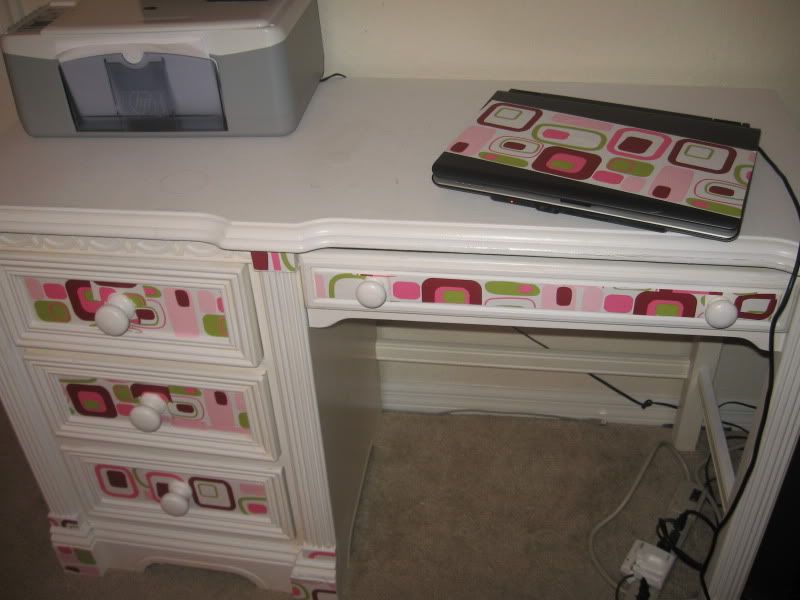 (Do we also love how I slapped one on my laptop?) And now? I'm going to cover the top of my desk with one giant sheet of pink wall decal. How talented am I!? (not very, hense the botch paint job.) You too can fail and then cover it up with store-bought product! EDIT: I'll have new pics of my decaled room next week. You can get these decals on Amazon for pretty cheap just search for Wall Pops.