i use to live in a really big house. i had an even bigger room.
my room
was filled with posters and everything a girl could dream of. then i moved.
my room
is half the size as before and my mom told me i couldnt put posters up since it would make
my room
look small. so i came up with something to kind of make my walls my own.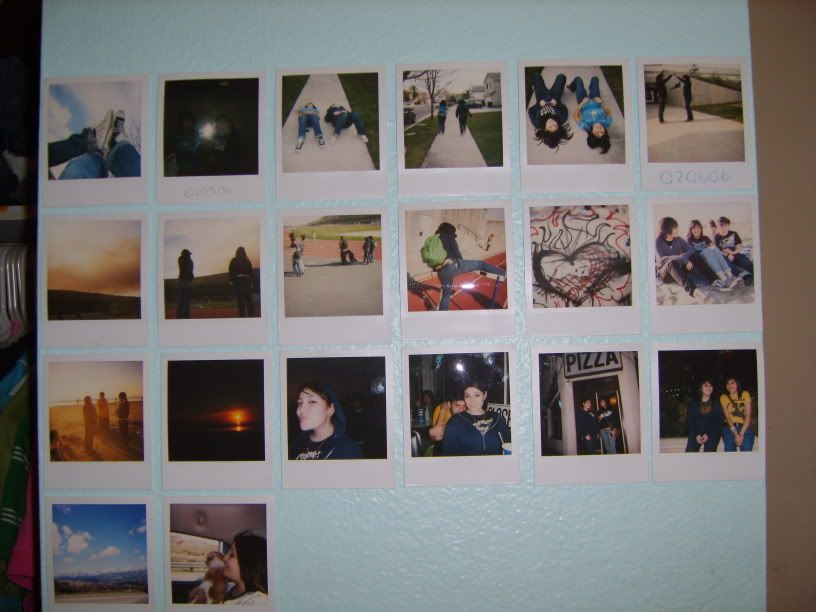 I hope to be able to fill a whole wall up with polaroids of me and my friends.