Hello, My name is Nichole. I've been lurking this community for at least a year now and figured I'd come out of hiding. I live in an A-frame in Texas. We re-did
my room
a while back and replaced the floors and painted the walls. Of course with me, plain walls drive me insane so I got a little crazy with them. I am still in the process of redecorating it and would love any extra tips. I feel like it's missing something. Its a bit disorganized at the moment as I am currently using an old art easel as a table. Well enough babbling and on to the pictures. I will apologize greatly in advance for the terrible photo quality of my camera. I don't have good lighting in
my room
and its been really dark and rainy outside today. I'm sure you can still get a pretty good idea of what it looks like though.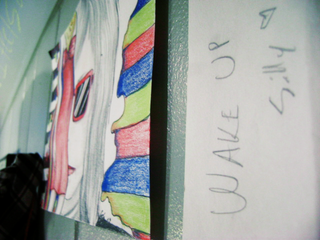 I have the only bedroom upstairs. :)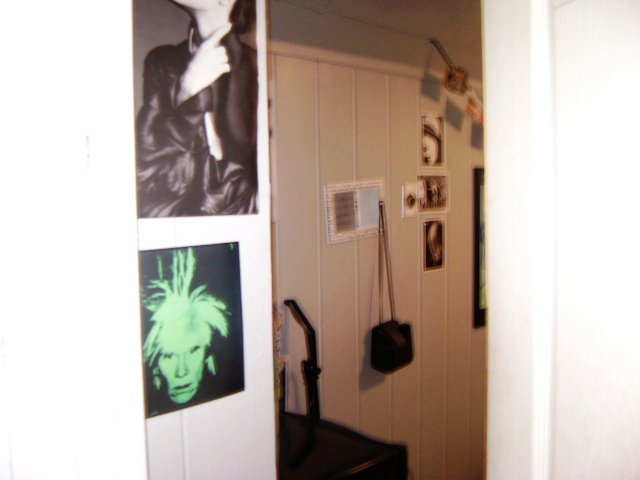 View from the door.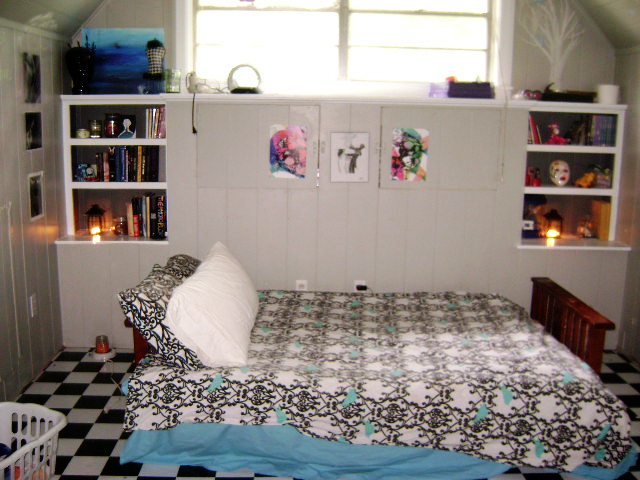 Full view from doorway.
And to the left...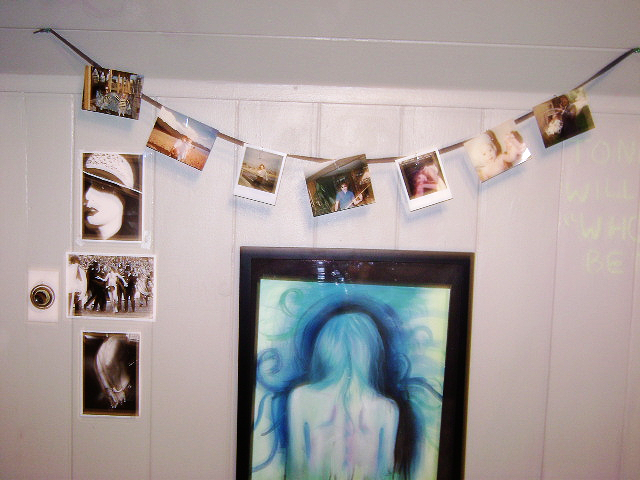 A painting I did and some photos of my family.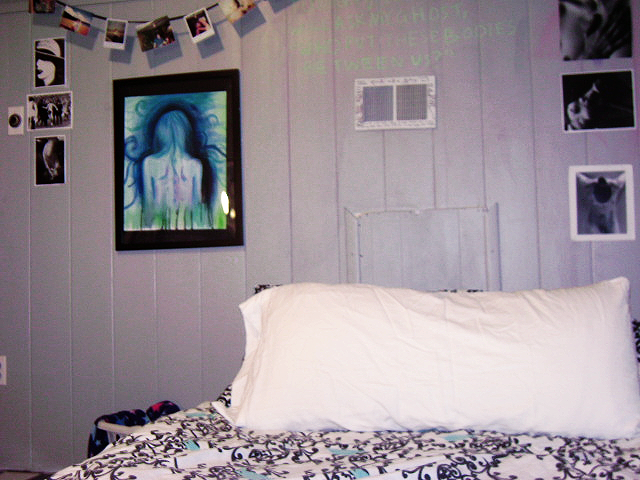 "Someday your ghost will ask my ghost 'who put these bodies between us?'"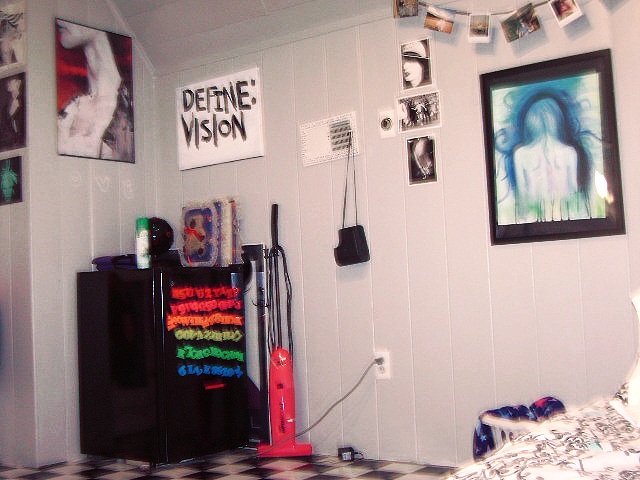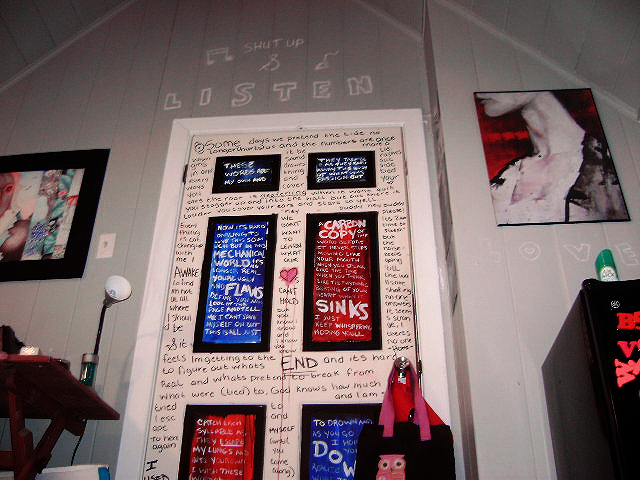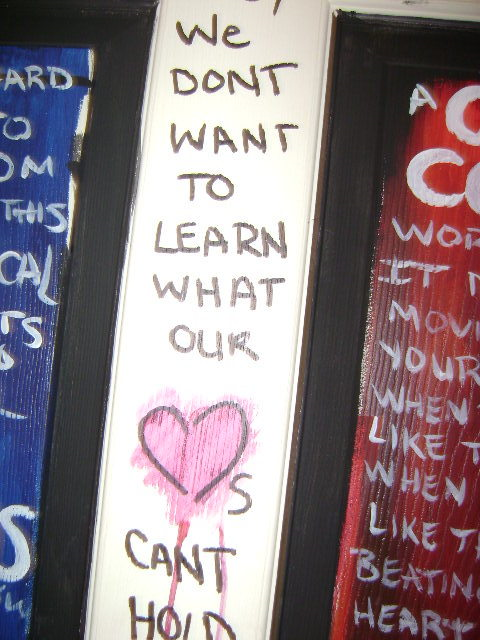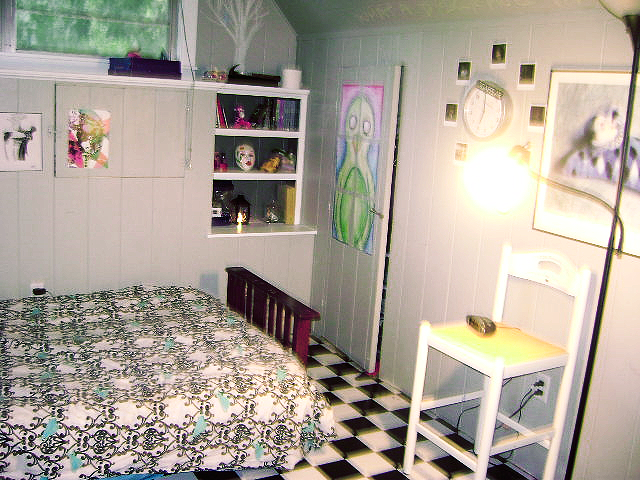 To the right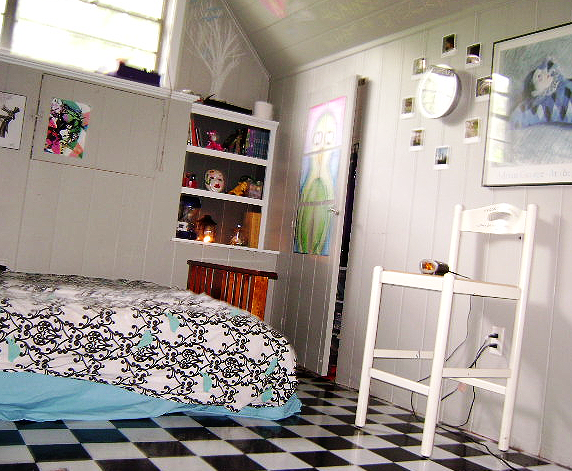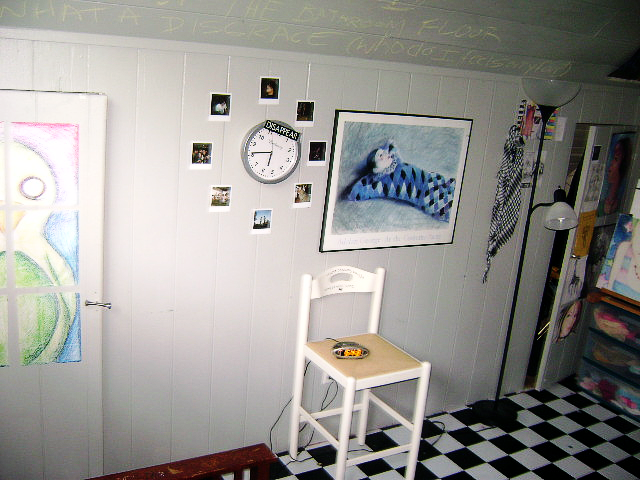 View from my shelf.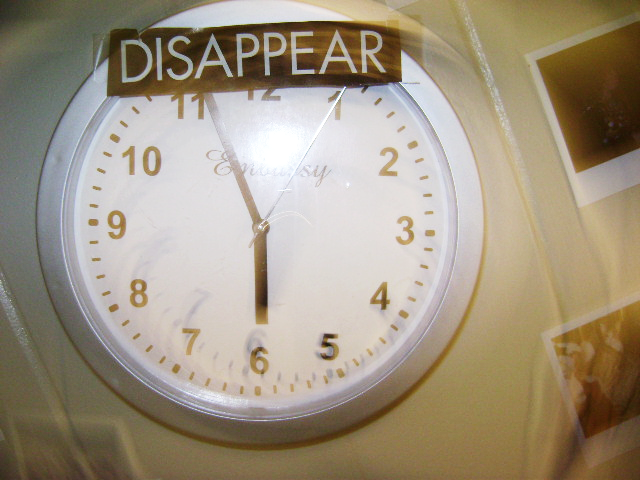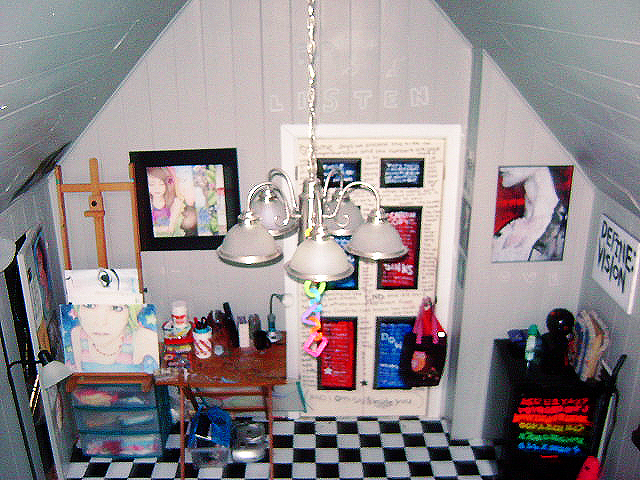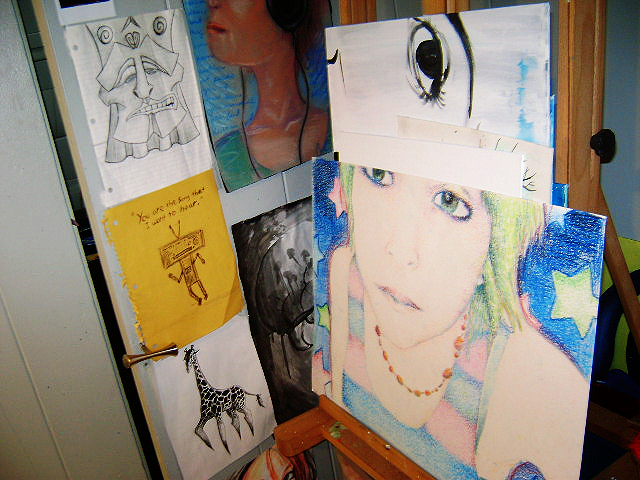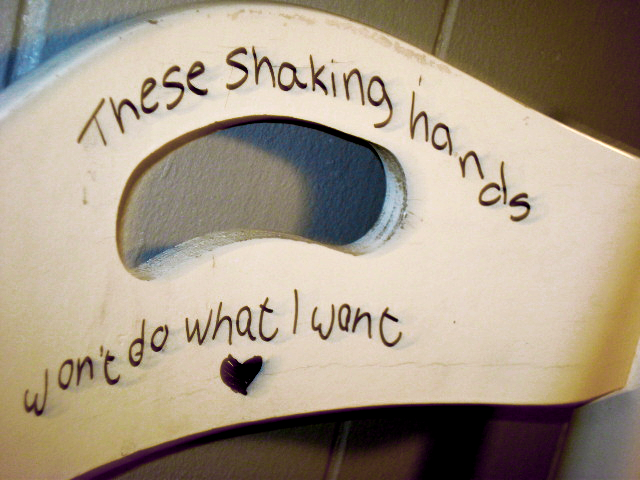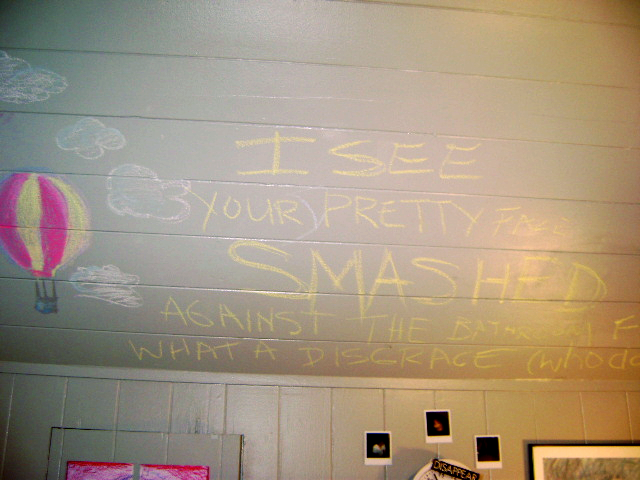 One side of the ceiling. "I see your pretty face smashed against the bathroom floor what a disgrace who do I feel sorry for?" Some Korn lyrics that I happened to like.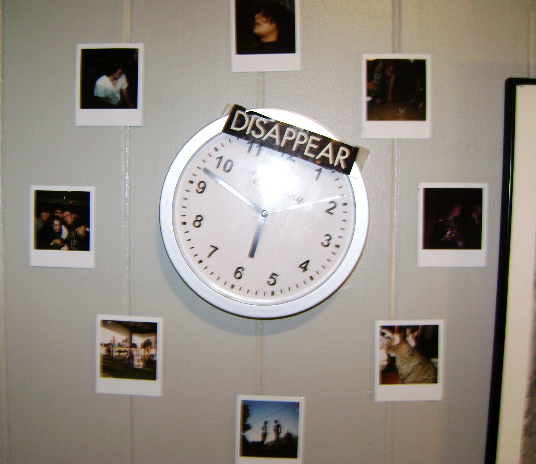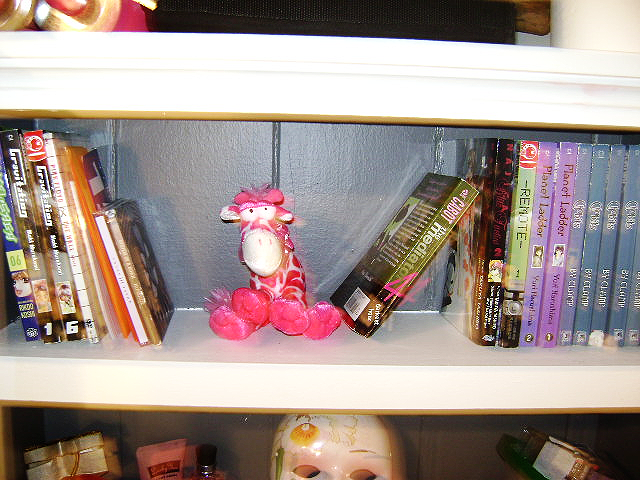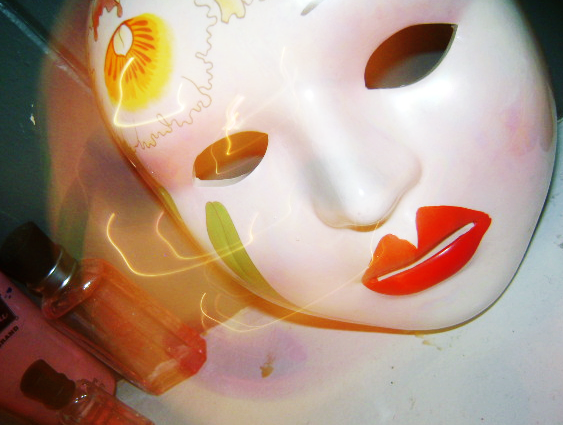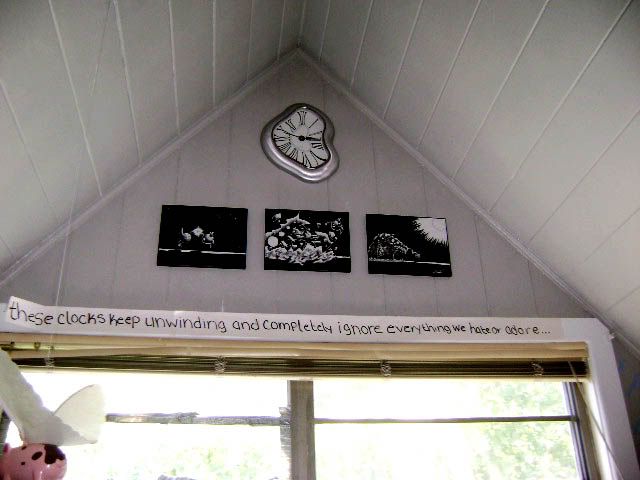 Above my shelf. "these clocks keep unwinding and completely ignore everything that we hate or adore". Written on notecards obviously.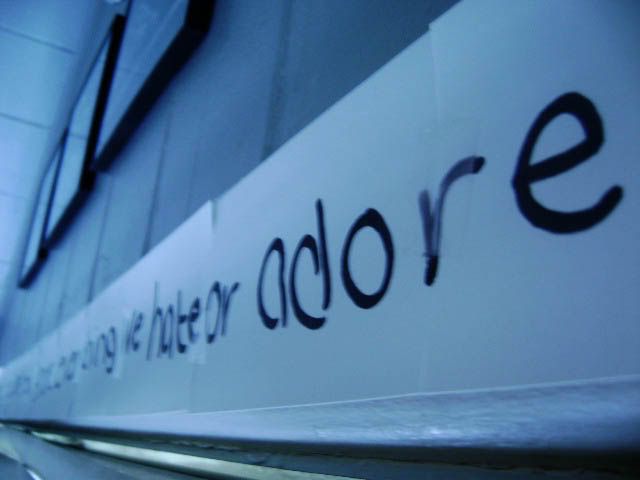 Drawings my friend gave me. :)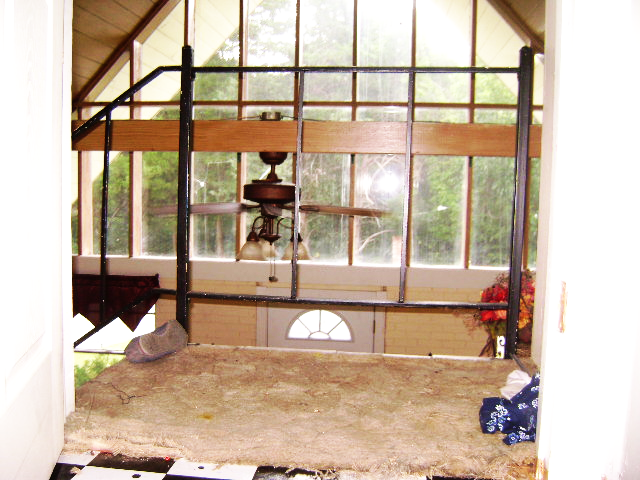 View outside the door. You can definitely tell my parents have an entirely different style. Again, apologies for blurriness. I tried fixing them a bit, but its the best I can do.