I have a small patch on the side of our house where the dreaded mulberry is tryikng to take over. I need to find a way to dig it out? I have a nifty shovel and hate buying a yard tool that I'm never going to use for anything else but since it's tangled up in a chain link fence I thought maybe a pitchfork might be better. I've never dug out a tree/bush before and this one is in a really awkward place to get at.
And here I'm pretty sure this is a weed but wondered if someone can let me know for sure. I ripped out a bit of it yesterday. This is a close up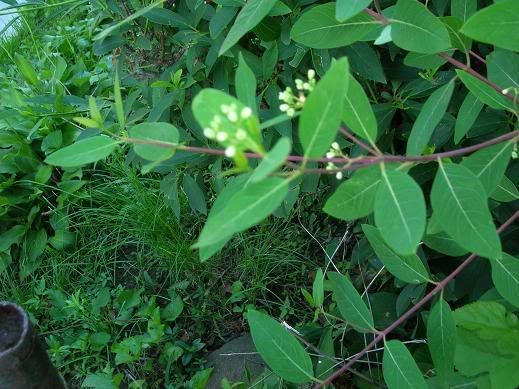 Another picture is here, where you can see it mushed up growing from under the forsynthia, on an incline next to the chain link fence. That durned corner is a haven for unwanted growth.