Two weeks ago I sowed many marigold seeds in the border of my front lawn. Today I noticed many marigold plantlings coming out of the mulch. Or are they??? Looks like a marigold, yes?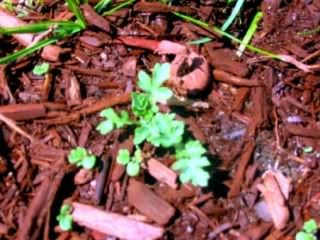 However, there is a weed that grows pretty much unchecked on my front lawn (I am not responsible for the grass. My hubby, who is, is pretty upset about the Roundup ban. I'd rather live with the weeds.) Here is another possible marigold right next to the weed it greatly resembles and may very well be.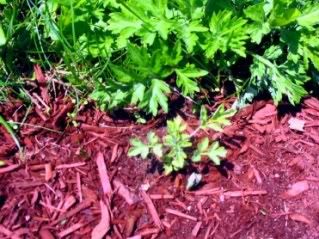 So is it a weed or a marigold? I don't know!