Heya... I am new here and amazed by all the wonderful bedrooms I've seen so far. Mine is not as colorful as I'd like it to be - mainly because I welcome the coolness of the white walls when I get home - but still it is my fave place in the world. Welcome to my bedroom @ Rio de Janeiro, Brazil!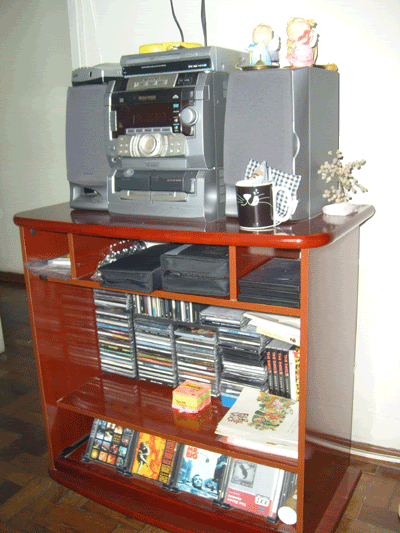 This is where I put my original cds, a few dvds that i am currently - or planning to - watching, my stereo - which is not currently working -, my dvd player, the net decoder and other stuff - such as my stone tree and gifts i got from friends.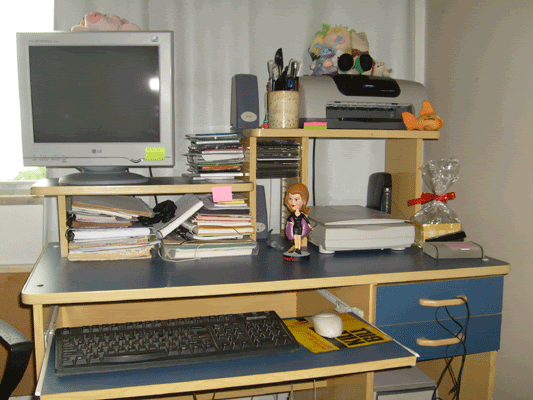 This is the sanctuary. My PC + printer + scanner. And all the notebooks and pens and pencils... and a few cds as well, not to mention the presence of dolls and other "puppies" and Samantha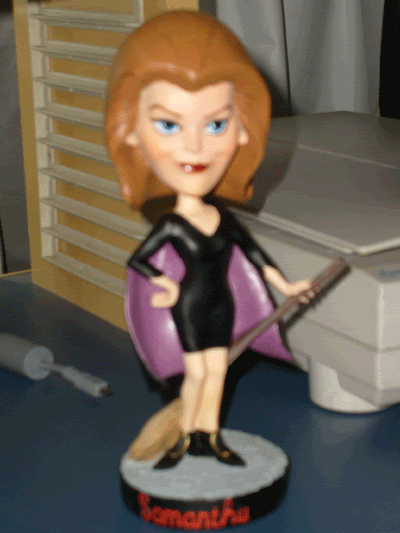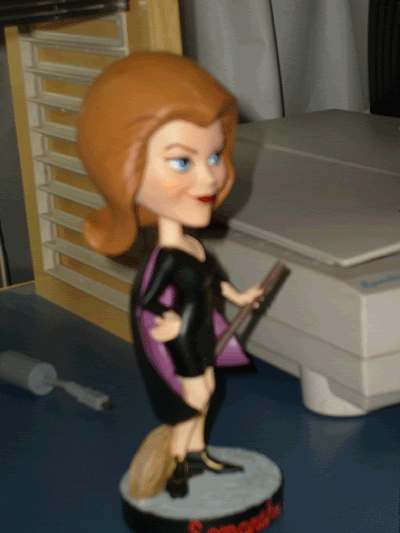 Isn't she gorgeous??? My one and only bubble head... paid amazing
FOUR DOLLAR
S for her.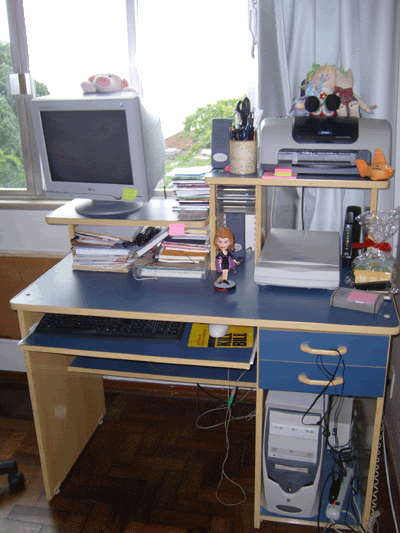 this is another view of the sanctuary :) and yes.. the view from my window is amazing... i got to see the sea and lots of threes!
Looking inside from the corridor. an overview of the room with my bed and the thing i treasure most.. the last gift grandma made me and i use to cover my bed.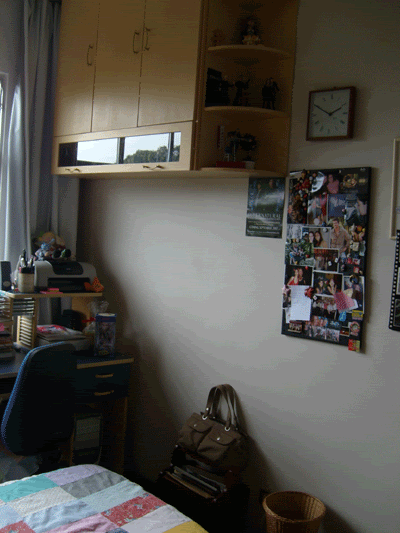 and from the corner - yay see my Supernatural mini poster???
and from the other corner - behind the door there is a Narnia Chronicles mini poster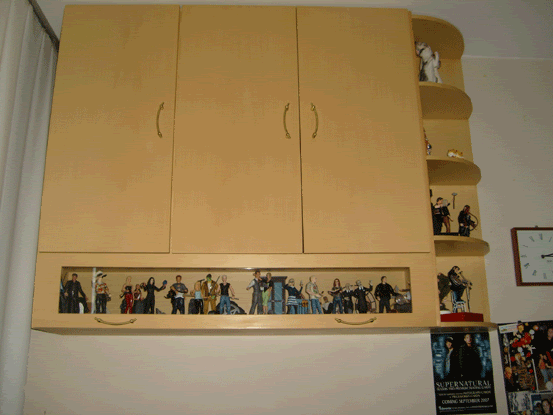 now.. this is my pride and joy. I designed this and ad a craftsman doing it. It is where i put all -ok huge part of - my DVDS and all my action figures. Isn't it pretty?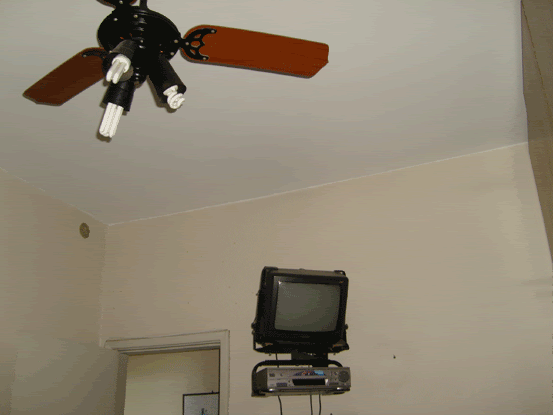 yes I do have a tv and my poor substitute of air conditioning, since I do not like air conditioning that much. On the upper right corner you can see a full moon.. when the lights are down.. it glows... as the other planets and stars I have all over the wall. So, what do you think?