In some of these pics you can see where the wind has blown away a lot of the mulch. Where we have put in the bricks it has really helped to cut down on this. We're slowly finishing up the brickwork.
My eaten down to the ground Mandarin Lights azalea. It's putting out new growth!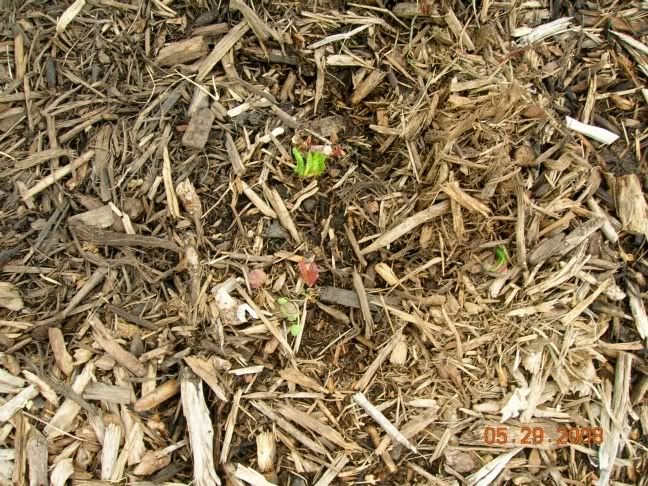 Comtesse du Bouchaud. I just planted her today.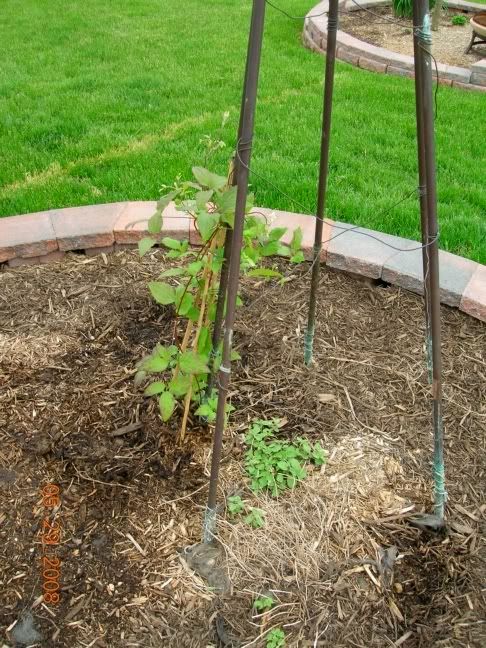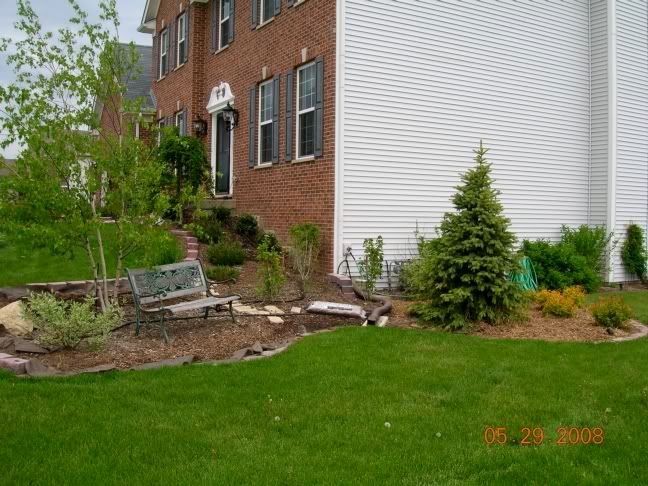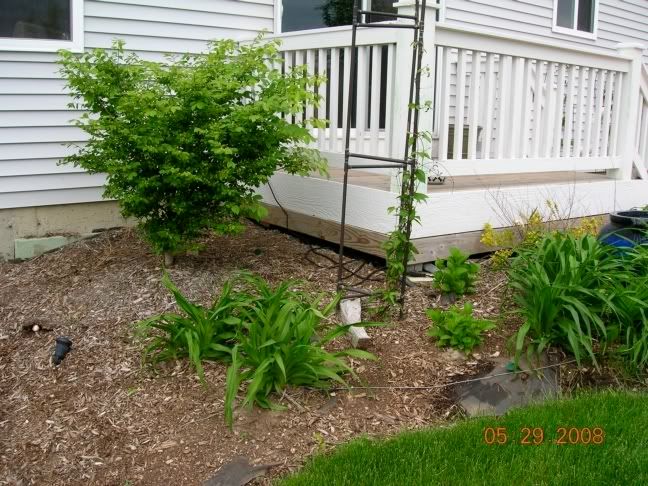 All that white and grey stuff to the right is dog hair from me grooming the pups a few days ago. The birds have been loving it.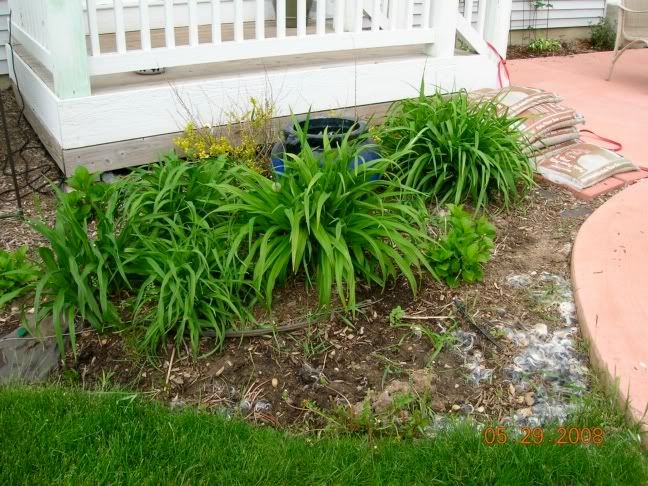 Those yellow shrubby things in the background are Golden Vicary privets and they are not doing well. This is year three for them in that same spot and they need to get moved somewhere else. I'll probably put more daylilies back there or maybe get some more holly. I really want something taller in front of the deck.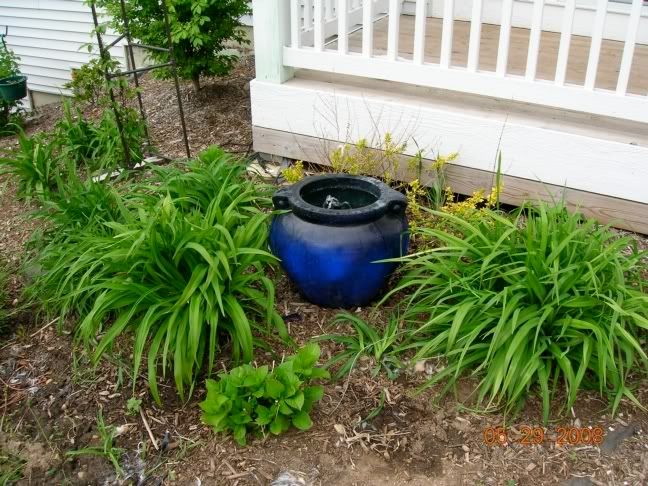 My Fairy rose. Looking better than it did last year, but I am still disappointed in it. I hope it takes off this year.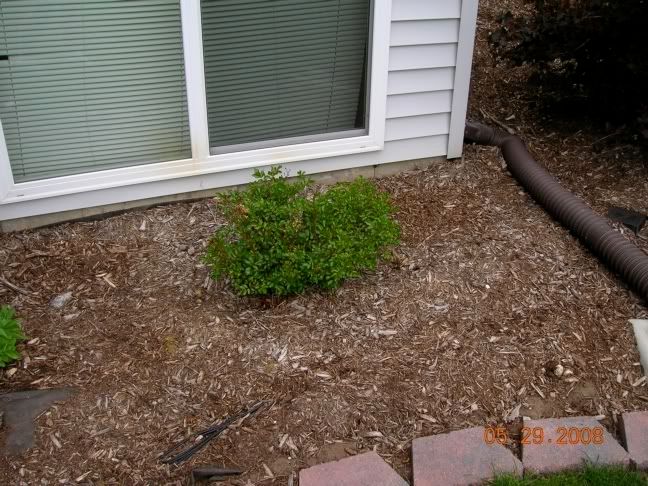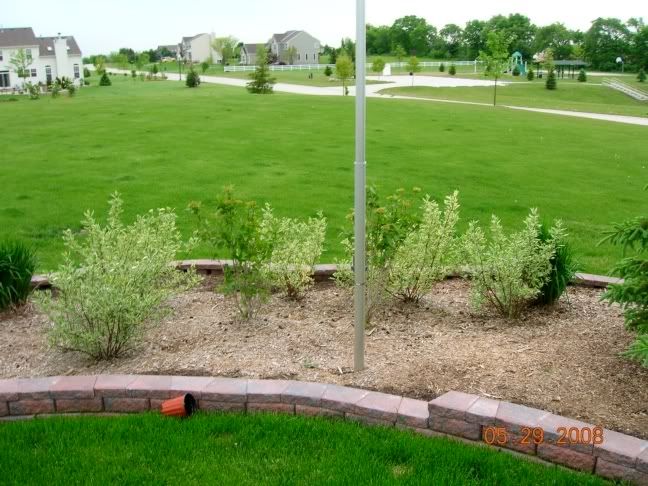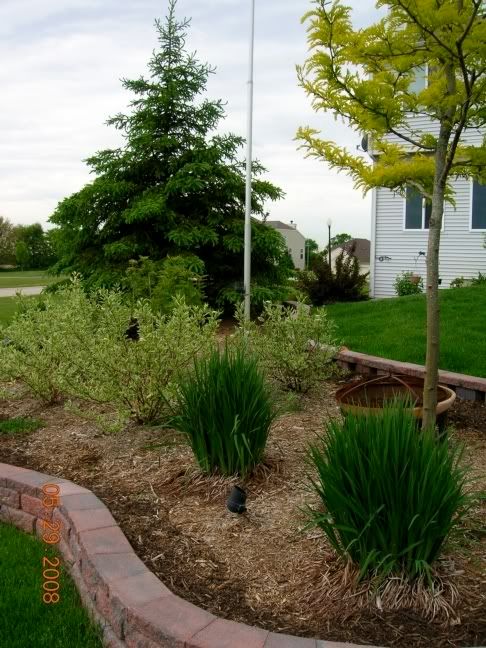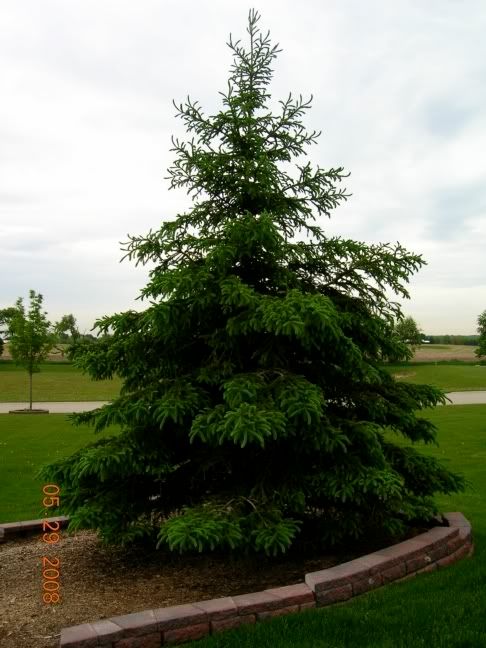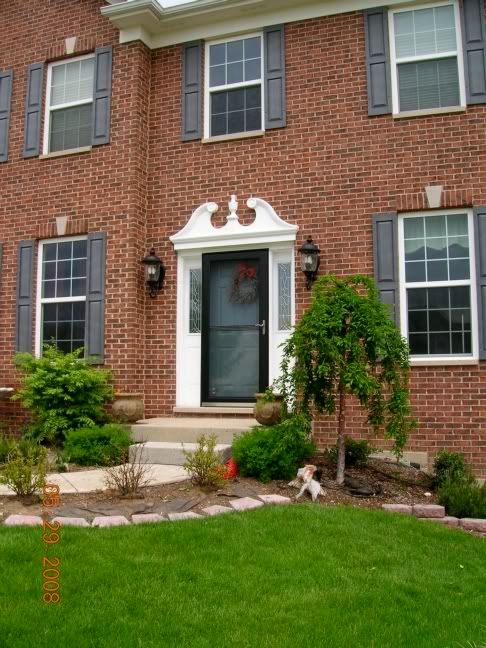 The front of this will eventually be filled in with daylilies. The shrub on the left is a viburnum and will get much much larger than it is now. To the right, barely visible behind the hook, is another Mandarin Lights azalea. This one is just doing so-so. I need some new hanging baskets, too.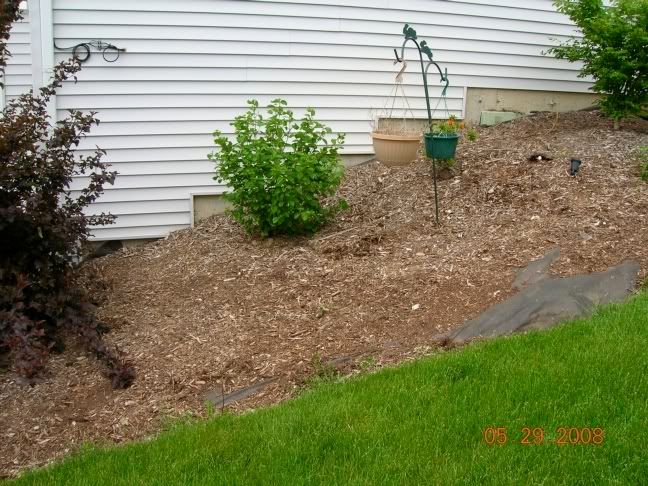 The new holly bushes. If they don't do well here, I am planting rocks :P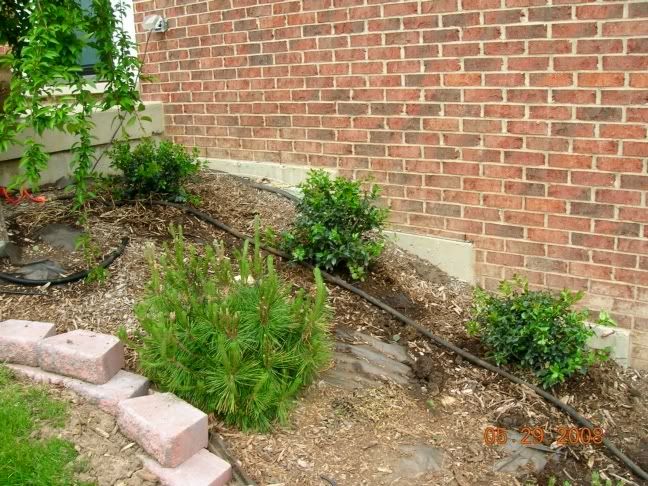 Some more of the snagged hostas are planted in this bed. In the background are my pieris, which do not enjoy the winter winds here. I will need to cover them this winter.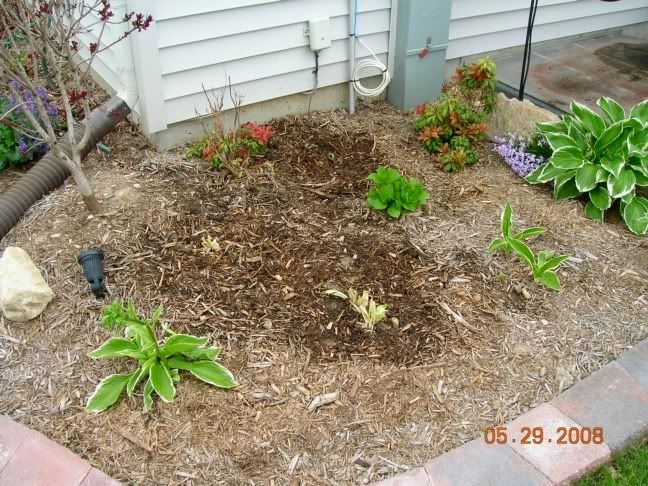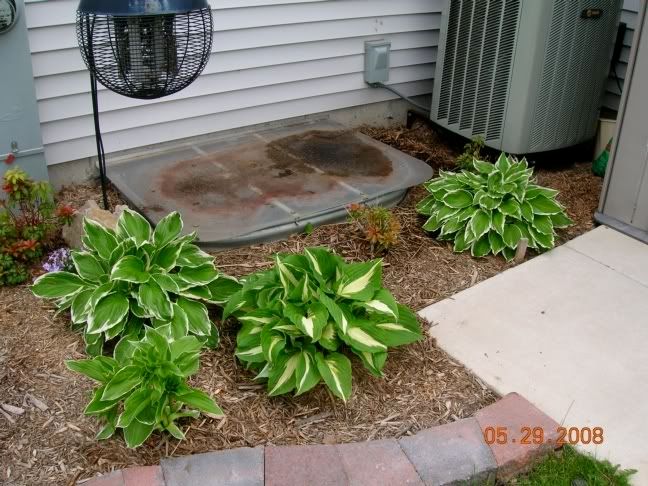 Another casualty of the winds here.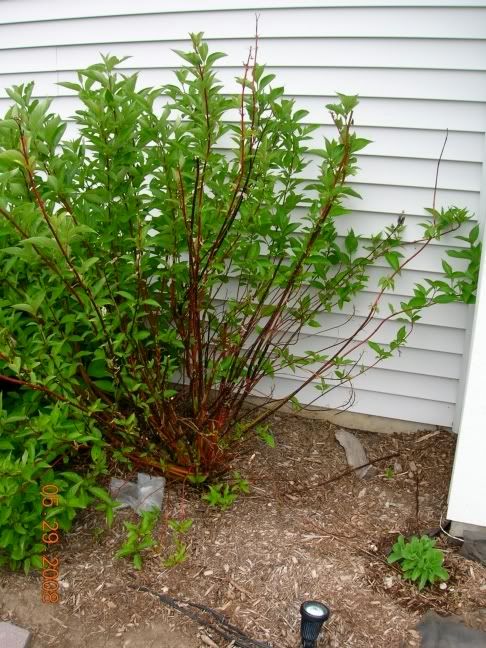 One of my three Mandarin Lights azaleas. This one was protected by the grill so it bloomed fabulously. The other one was eaten down to the ground but is putting out growth (top pic here) and the third is hanging on, not sure what it wants to do.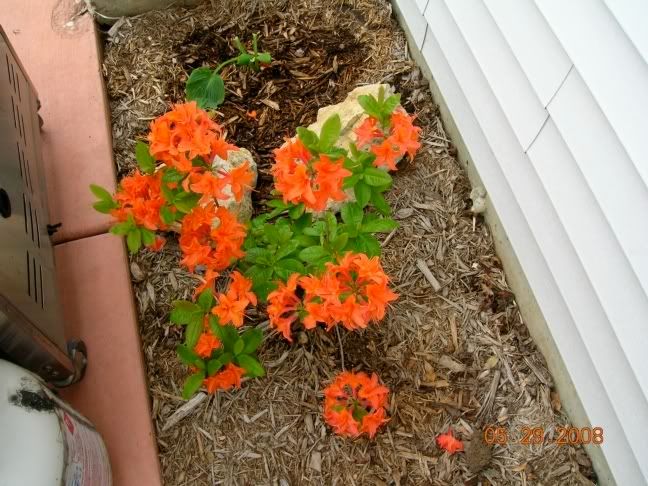 Closeup of the flowers on the Neon Flash spireas I planted a couple of days ago.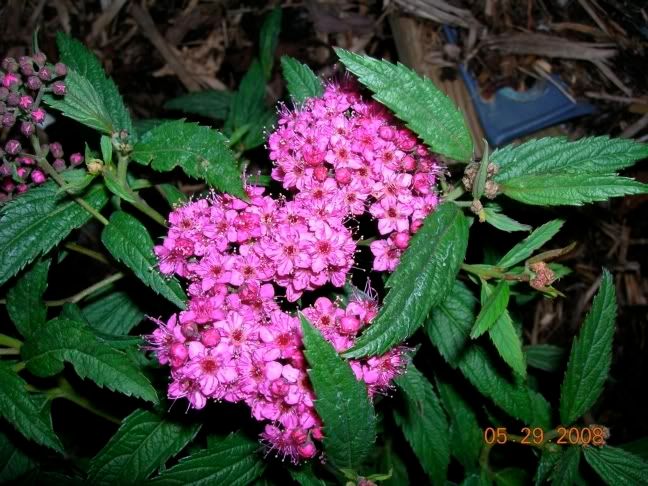 This is my original grouping of Neon Flash spirea. They are doing very well. Behind them is one of my three Diablo Ninebarks, which has quadrupled in size and apparently loves the spot it is in. I stuck one of the Knockouts I moved for the hollies in the middle here. I hope it's not too wet here for it.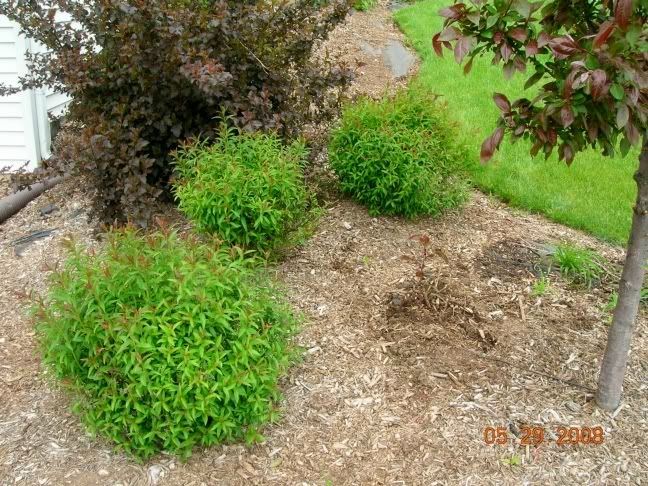 Replacement dogwood for the one I lost this winter.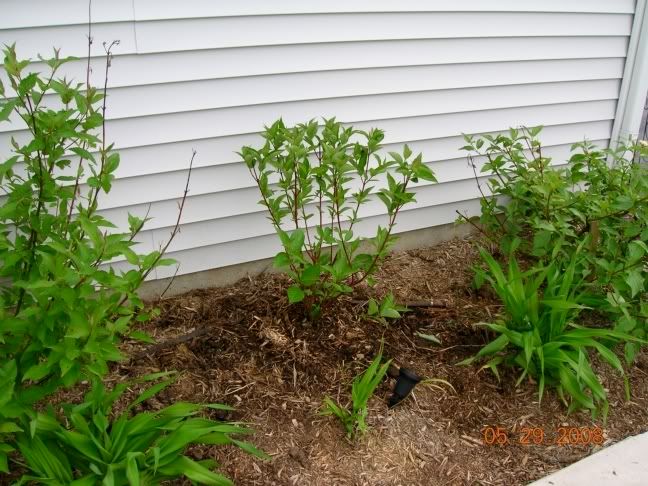 Two of the numerous hostas I snagged from my friend Lisa.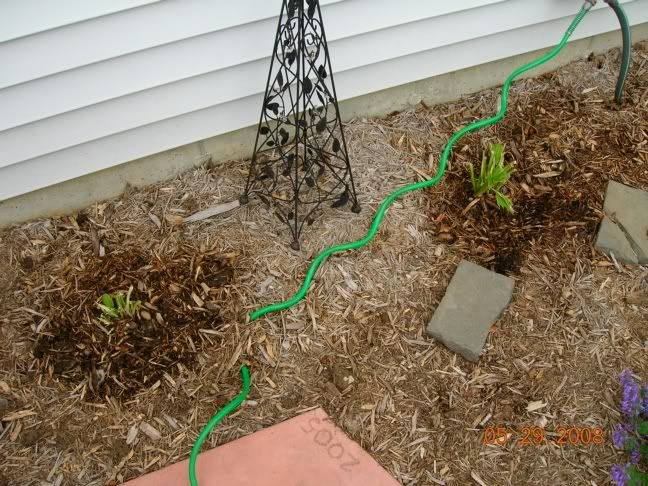 I planted this viburnum in place of a dead Knockout. Temps dropped drastically the other night and I think the tender new leaves couldn't handle it, so the died and blackened. Hopefully it should recover, and will get much much larger within a couple of years.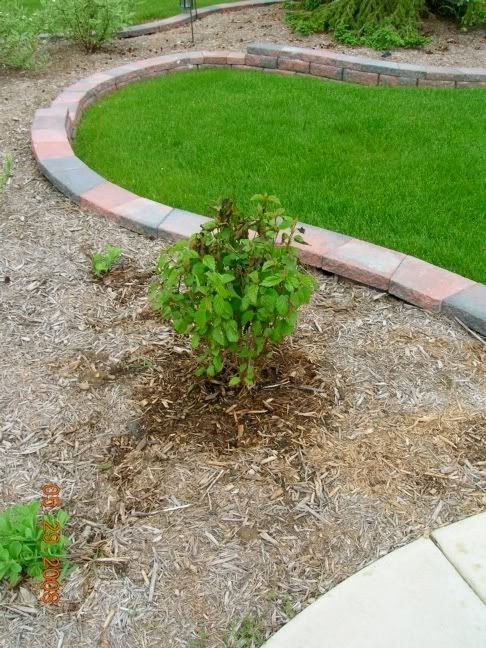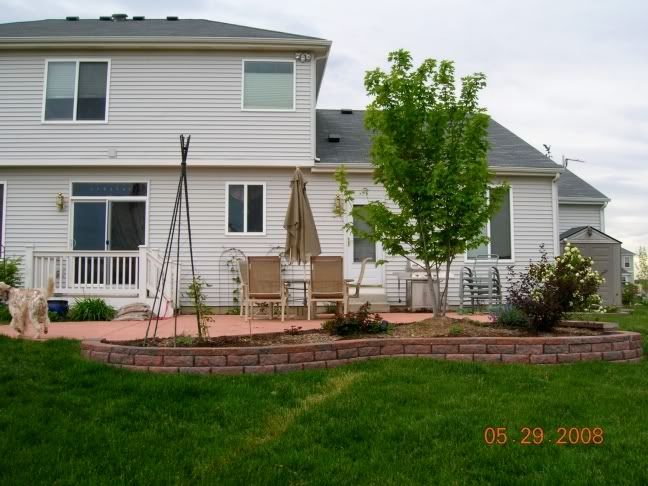 Year two of my perennial bed. Lost my daisies but they self seeded and I have a gazillion daisy seedlings. I also pulled like 5000 weeds out of here today.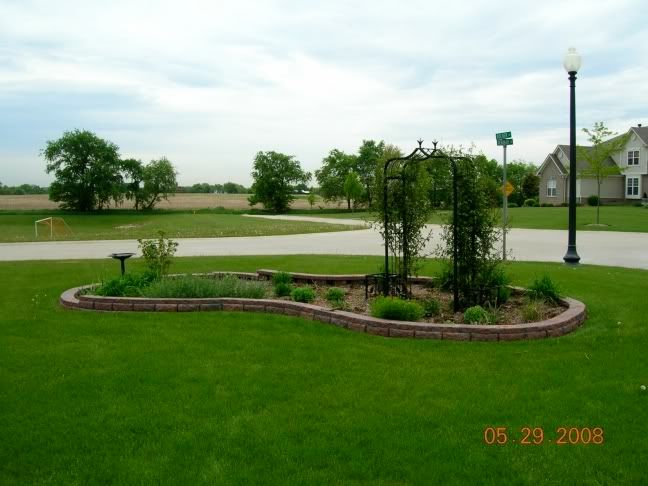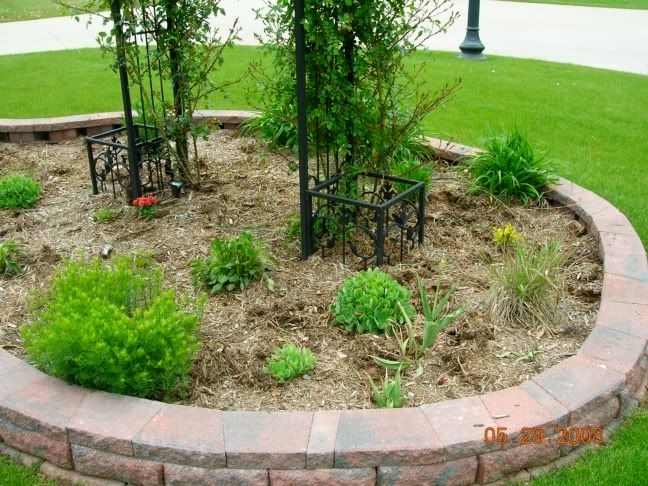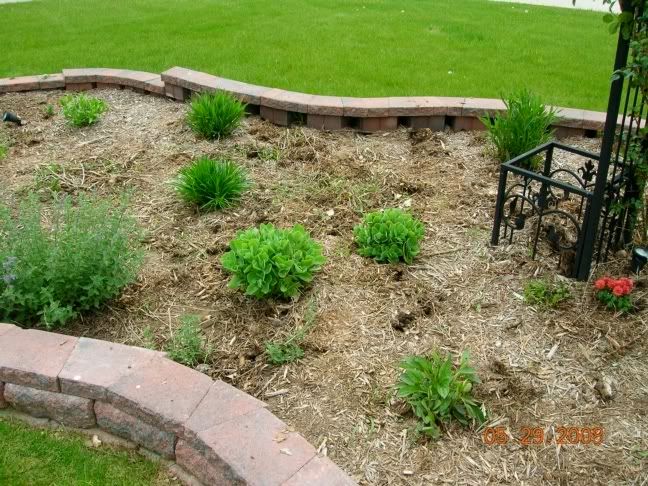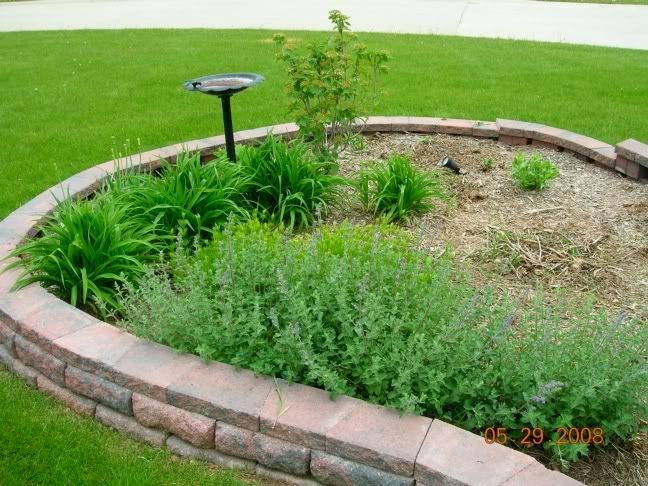 I have to say that I am really liking how the front bed is coming together.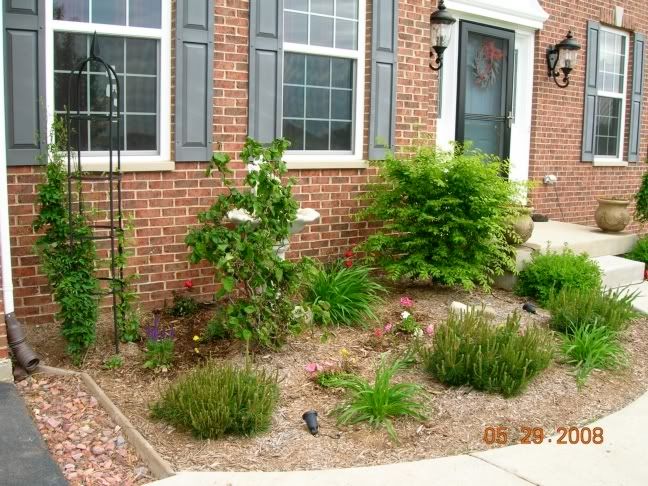 I poured a small concrete pad for the fountain a couple of weeks ago because I was having trouble keeping the fountain level. It seems to have done the trick.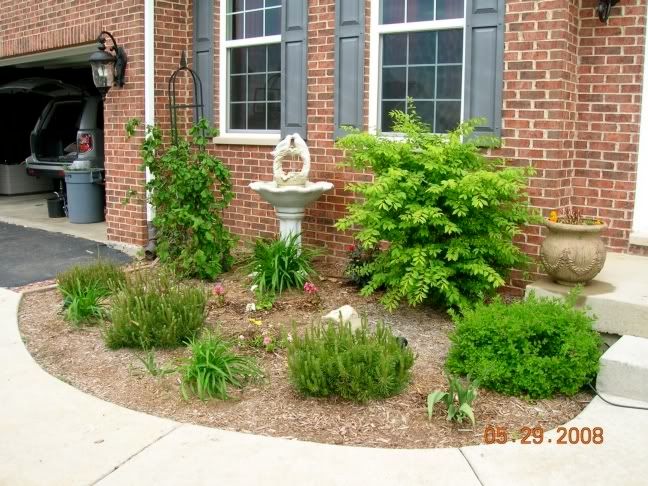 This is Duchess of Albany's "leap" year. Hoo boy. This is going to be one hell of a beauty this year.


The redtwig to the left is a mutant and has put out hundreds of water sprouts. It will eventually start to look wilted.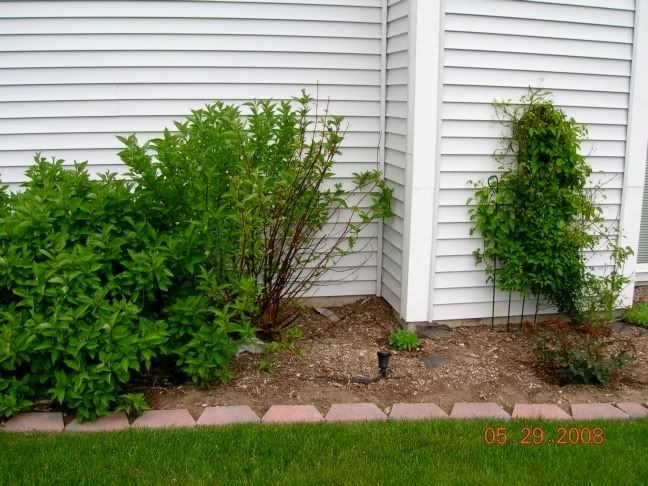 My Rosy Lights azaleas are growing well. This one looks better than the one at the back of the house.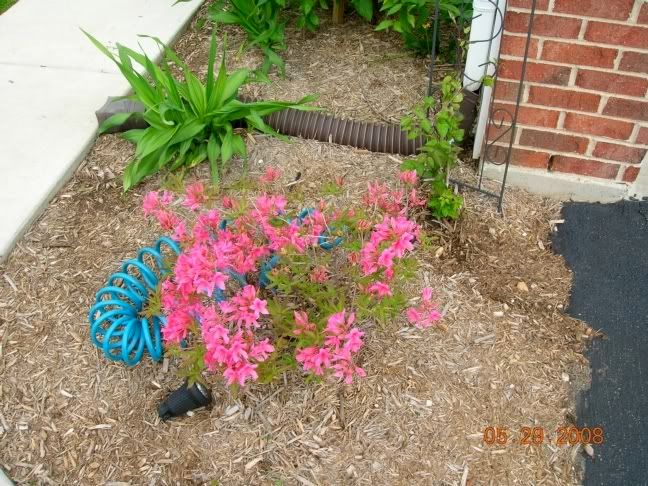 My siberian iris are starting to bud.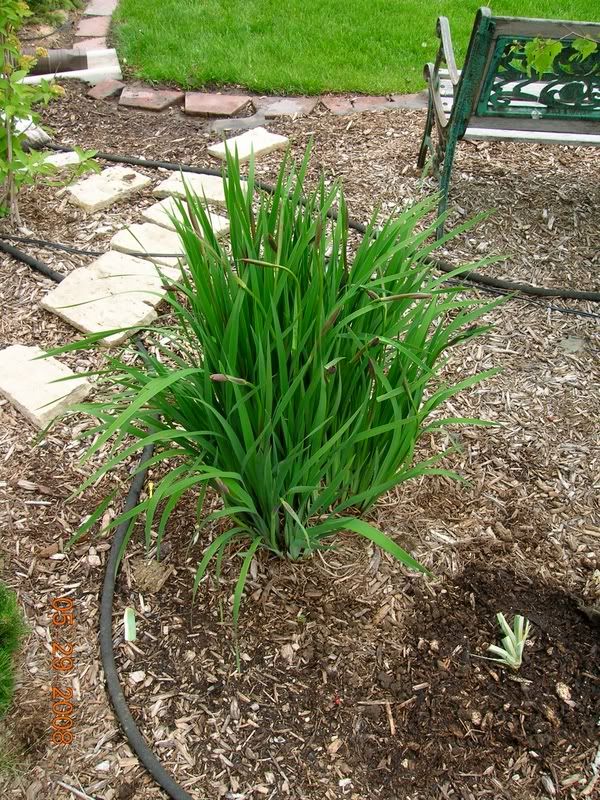 These redtwigs have been in the ground since 2005 and have barely doubled in size. By this point we expected them to be 6 feet tall. All of the growth they put on was last year, too, so maybe this year they'll really grow. The point of putting them where we did was to use them as a blocking hedge for the neighbor on that side.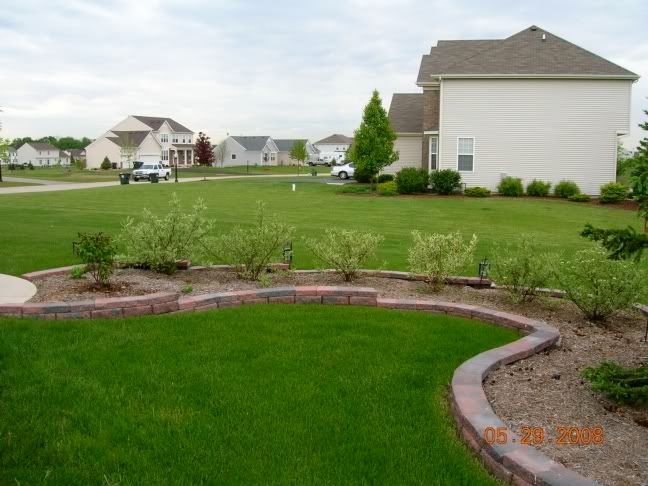 I lost a Mugo pine here this winter so I pulled it and put the Autumn Joy sedum in. You can see #2 of my three Diablos...this one likes it's spot, too. The third was languishing and I moved it last year. It is putting out a crapload of new growth.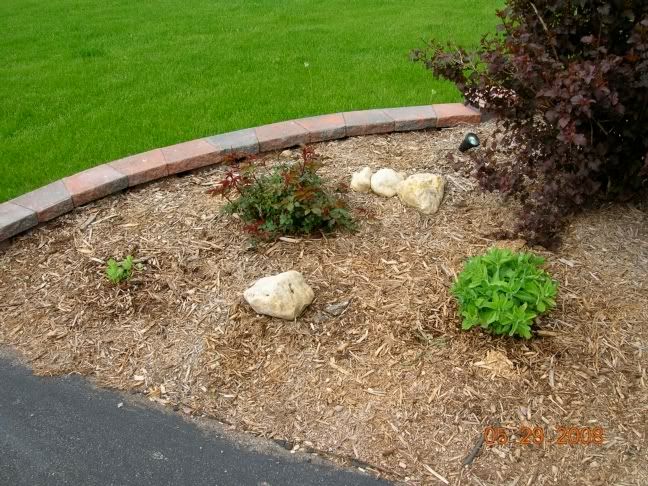 This is where I lost shrubs on each end and replaced them with the Neon Flash spirea. I also added the new hostas, and you can see the hosta I planted in the middle last year finally making an appearance. I had been afraid the dogs had eaten it. Next to the new hostas are some coralbells that are finally starting to come up (you can't see them in the pic, they are too small). I thought I had lost those, too.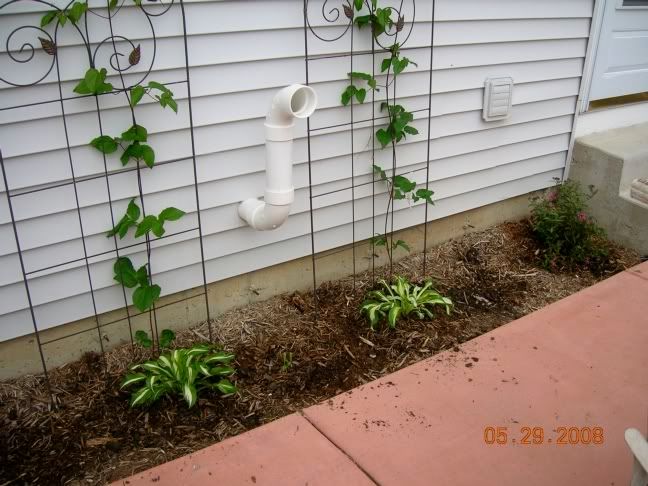 This is my Royal Purple Smoketree. It is really late to leaf out and I thought it didn't make it. I paid $50 for it last year at HD and I saw new ones there today, 1/4 the size, for $35.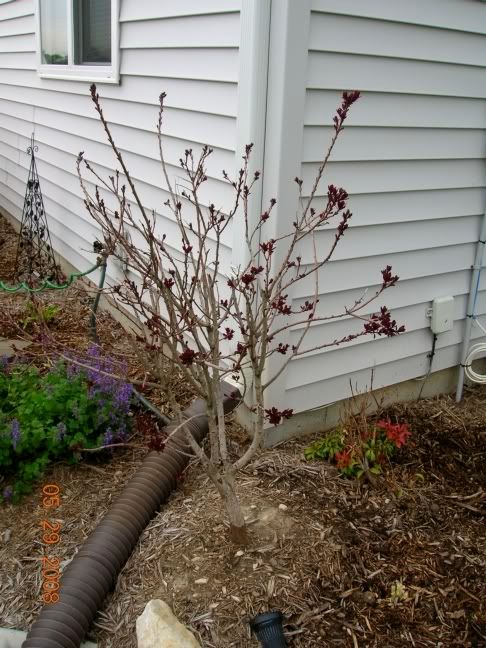 Front view of my snowball viburnum. This shrub was about the size of that little black trellis in the picture when I planted it in 2006.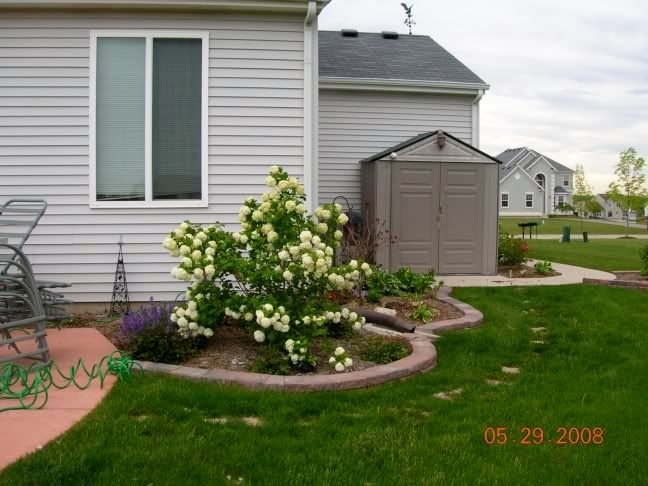 Backside of the snowball. You can't see it in this pic, but all the way to the left I have planted some of those snagged hostas. This bed is a partial shade bed.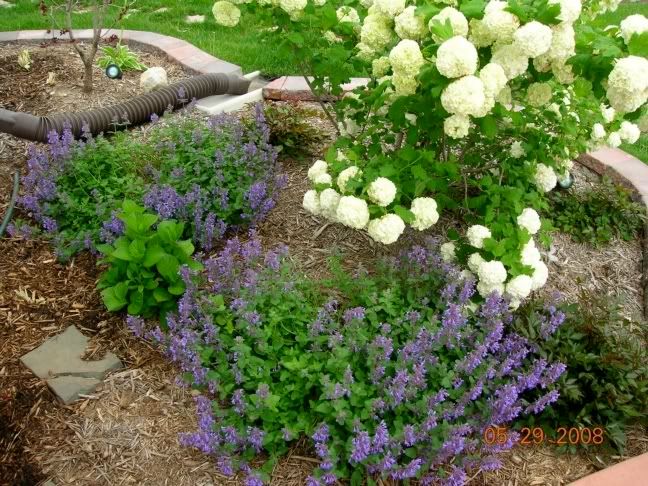 My "blue" spruce. Not very blue this year. But it's alive :)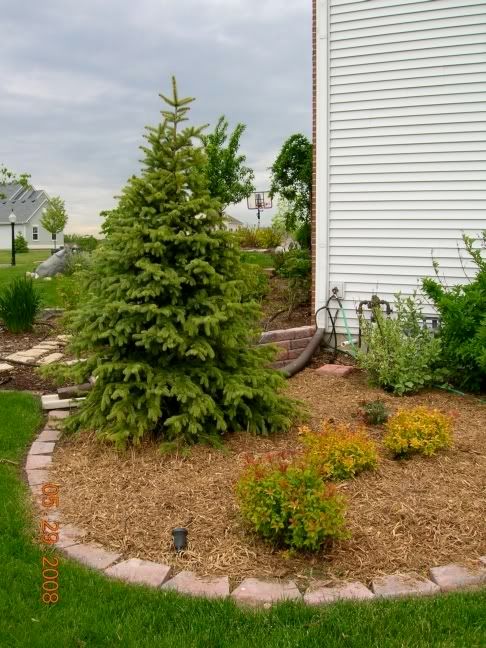 A couple of my Goldflame spirea didn't make it. But that's ok because they get way bigger than I thought they would. As it is, I will probably have to move a couple of them elsewhere. I stuck one of the Knockouts that I moved for the holly into this bed.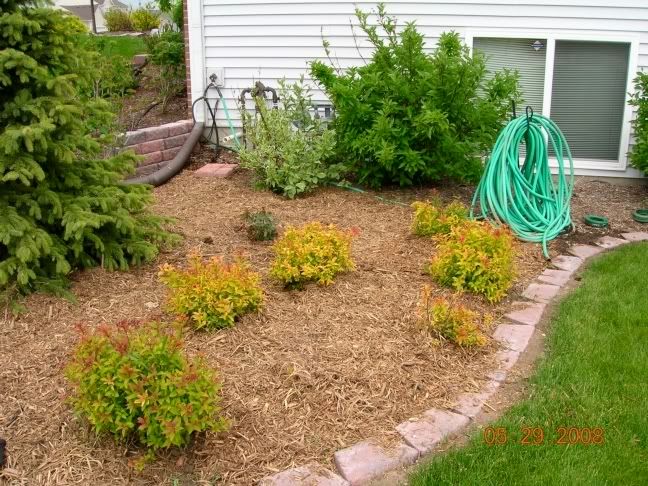 My bed of Stella d'Oro daylilies. I planted these last year.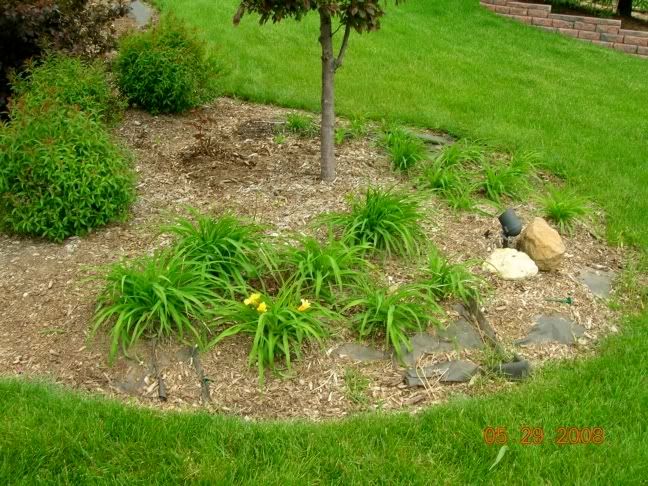 The new Sweet Iris. I hope they make it.