Three weeks go I moved from the amazingly adorable apartment that I've lived in with roommates for 2 years in TEXAS all the way down south to my very own 2 bed trailer. I hate that word though.. anyway, it's a brand new place I'm the first person to ever live in it, but I do have a hodgepodge of accessories and some not finished rooms (My bedroom) But I figured that since I have a new place i need to post again! Hopefully you'll enjoy the pictures, though I don't think they quite capture the quaint happy home-ness that this place really possesses.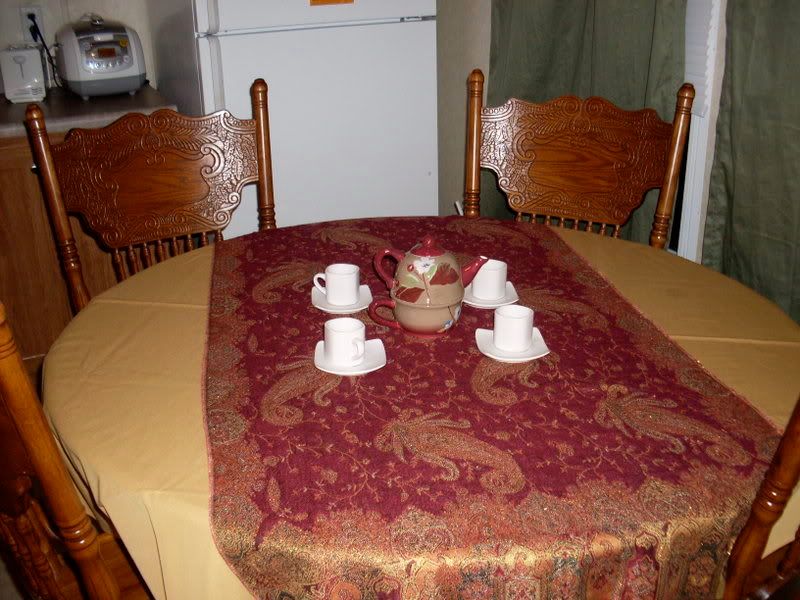 I love Tea! The scarf is actually one of my headpieces that I bought during my Humanitarian Aide stay in Kazakhstan.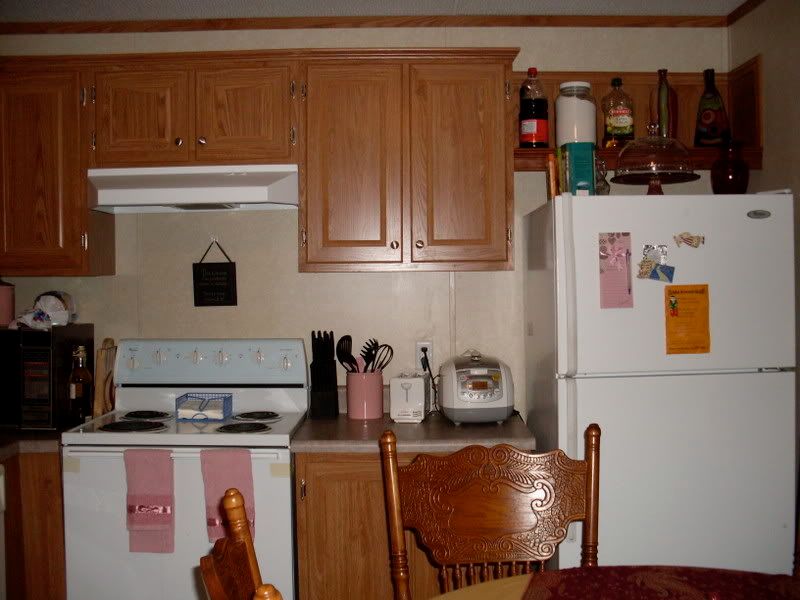 My favorite color is pink and so there are little pink things throughout the house.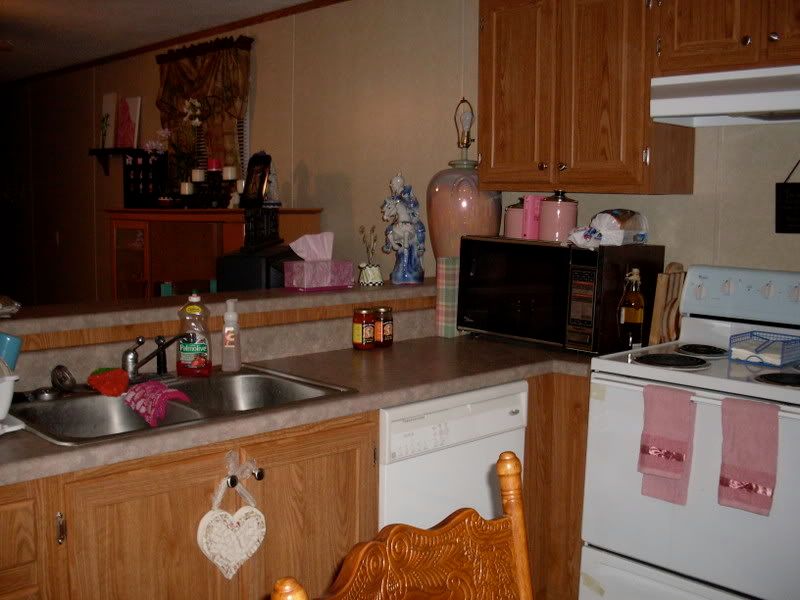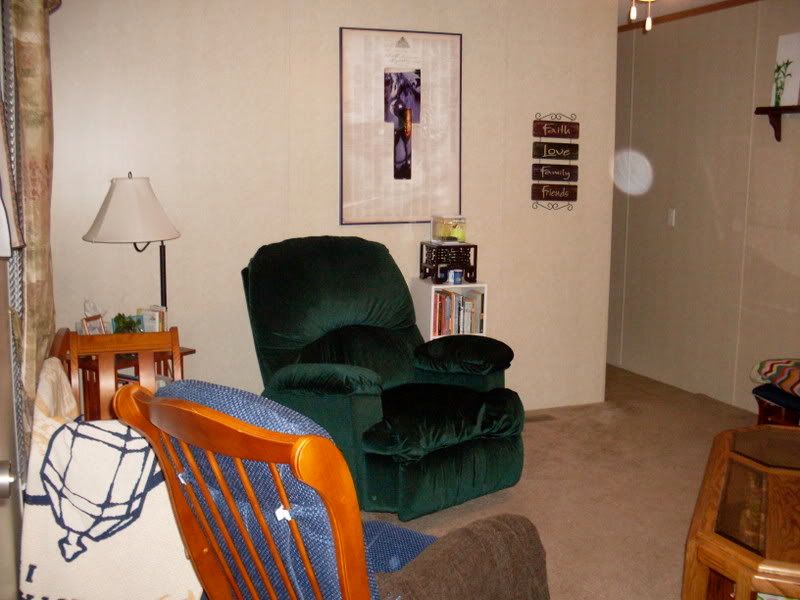 Enter the hodgepodge of furniture... I know that chair is ugly but it is so so comfortable, but all of three of these pieces are being replaced by a couch sectional as soon as I can afford it!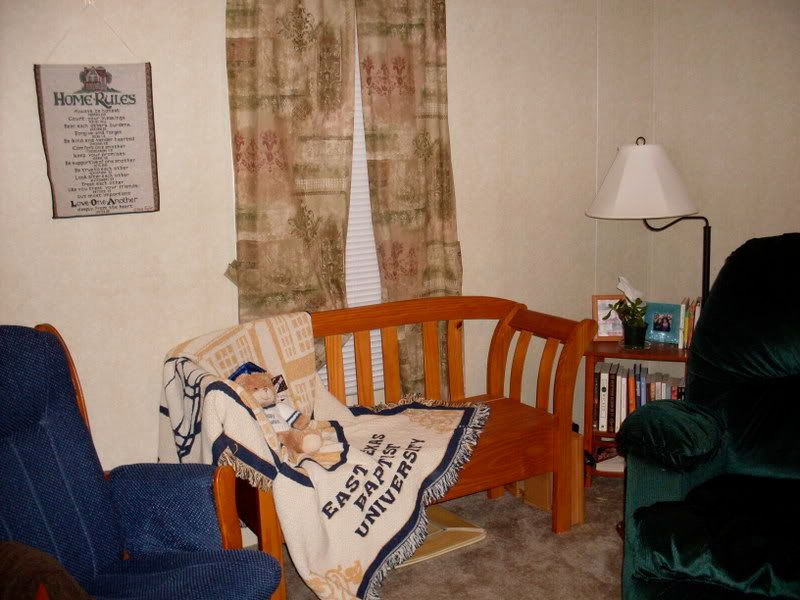 Instead of a college ring I decided to buy a blanket, I like it- underneath the bench are two carpet seats, My family is Korean and these are pretty much staple in all of our homes.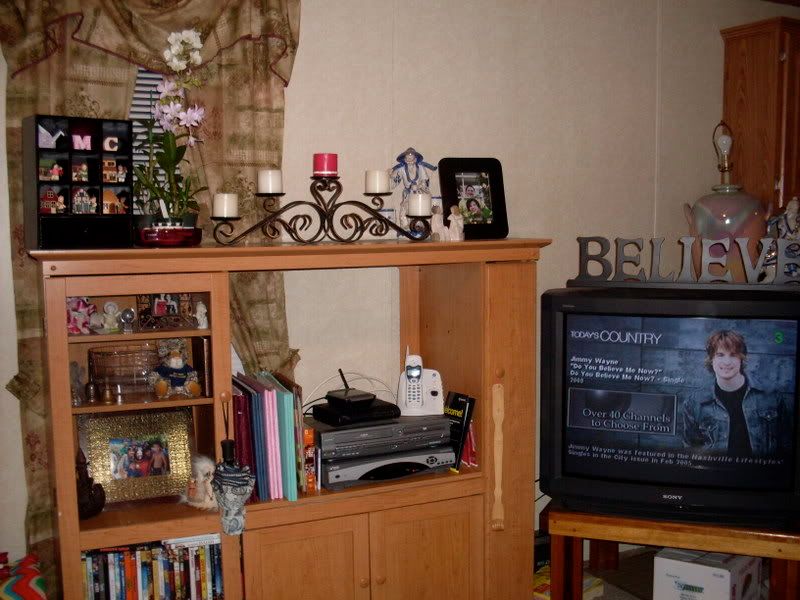 This entertainment center was gifted, my TV doesn't fit in it so it looks a bit goofy... but it holds all my stuff, soooo it'll do for now.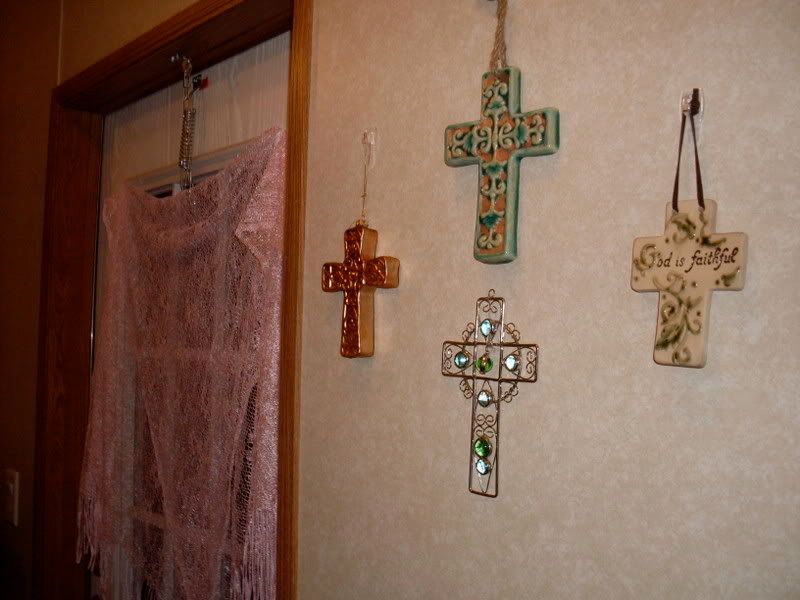 My cross wall and back door.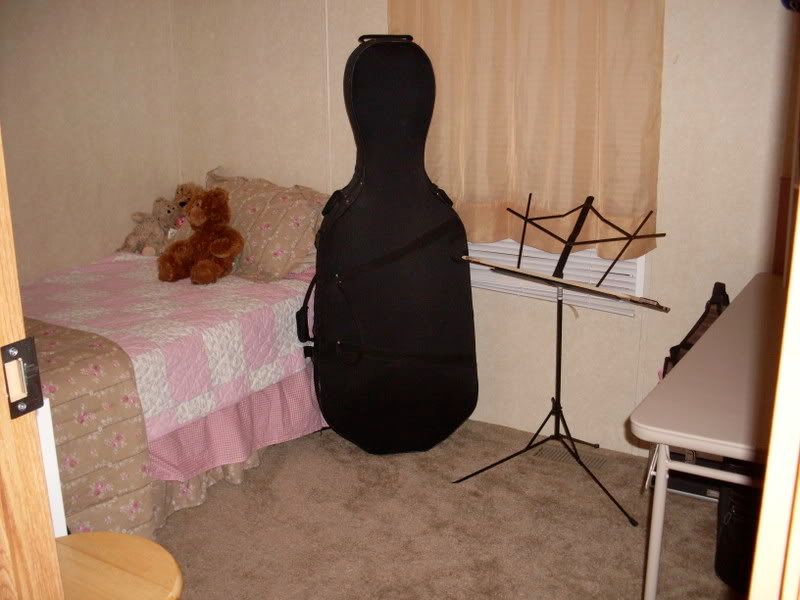 Guest/Craft/ Music room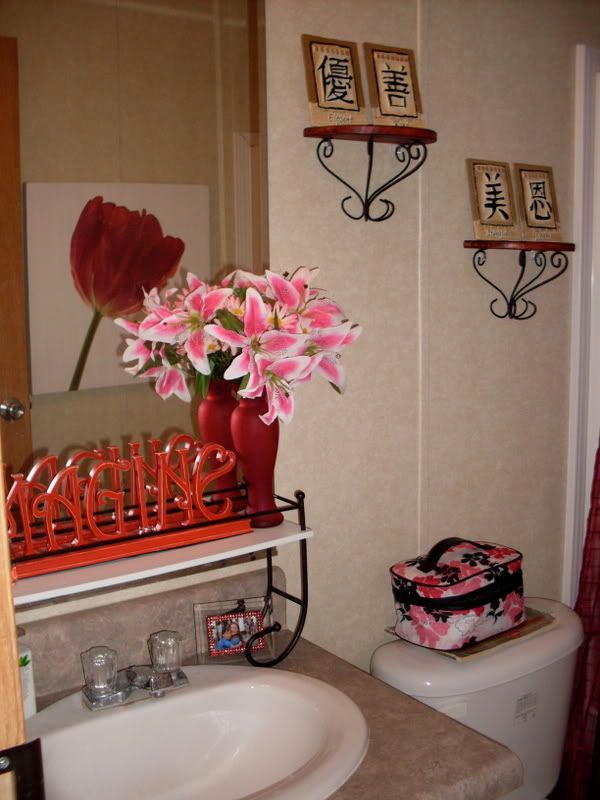 My Beautiful Bathroom!! I love it, this was the first room I finished, and really it's the only one with a theme.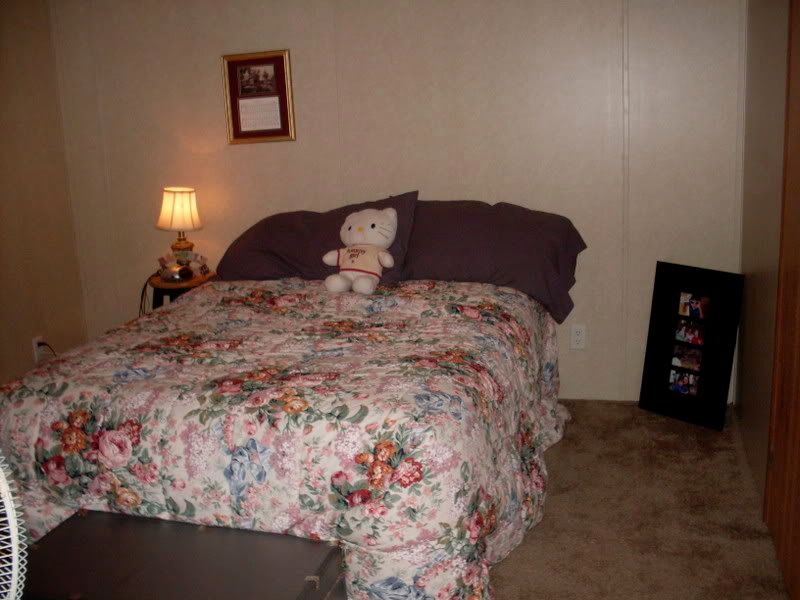 Here is my no design bedroom... HELP!!!!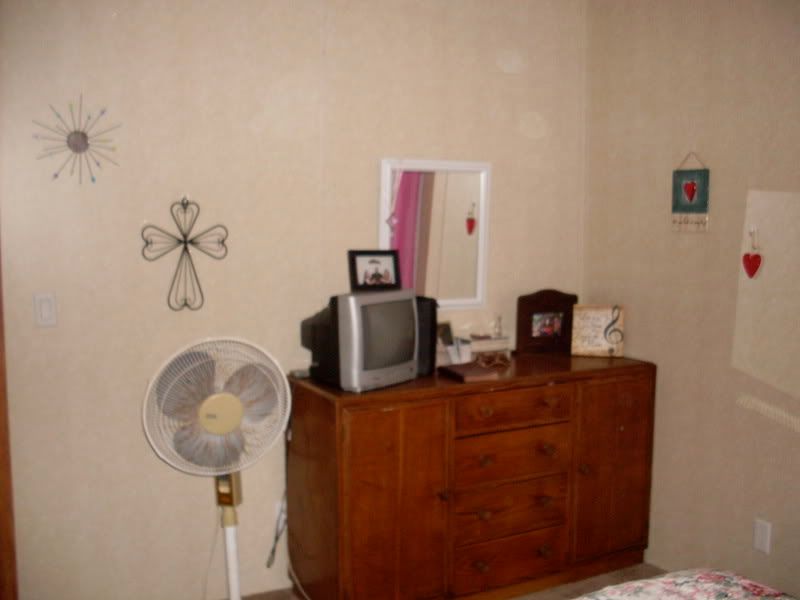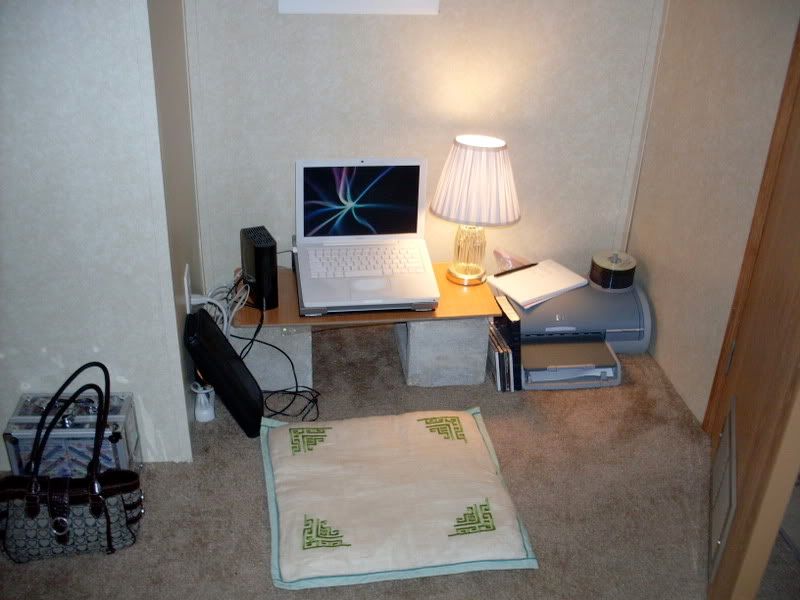 I promise this desk is temporary!! though I do love it being low to the ground, but a new desk has been purchased and will be delivered next week :)
Any advice is welcome! Thanks for taking a look at my home! :)