So, these plants came in as volunteers in my garden this year. I assumed they were from the pumpkins that I put back in the garden to compost only they didn't get composted after all. (/fail at composting). Anyway, when I planted my garden these year, these plants came in. I have about 6 of them total. I had planted some kind of pumpkin last year (don't remember what it was now) as well as acorn squash. As added info, the acorn squash went back in the "compost" too as they didn't mature enough before it turned cold here.
So this year I planted zucchini, and then noticed these 'volunteers' coming in. I I thought it was cool and left them. Now of course they are huge and taking over. But they aren't pumpkins. At least, not pumpkins like the ones I had last year!
The fruit is coming in YELLOW, not green like the pumpkins. It's round like a pumpkin, but not that green color. The weirder thing is that I have three plants in two different places and BOTH are growing in this way. Isn't that wacky? You know how on squash there are two different flowers - the tall male flower and the smaller female flower with the unfertilized fruit behind it? Well on my plants the unfertilized fruits are yellow too. With the pumpkins, they were green.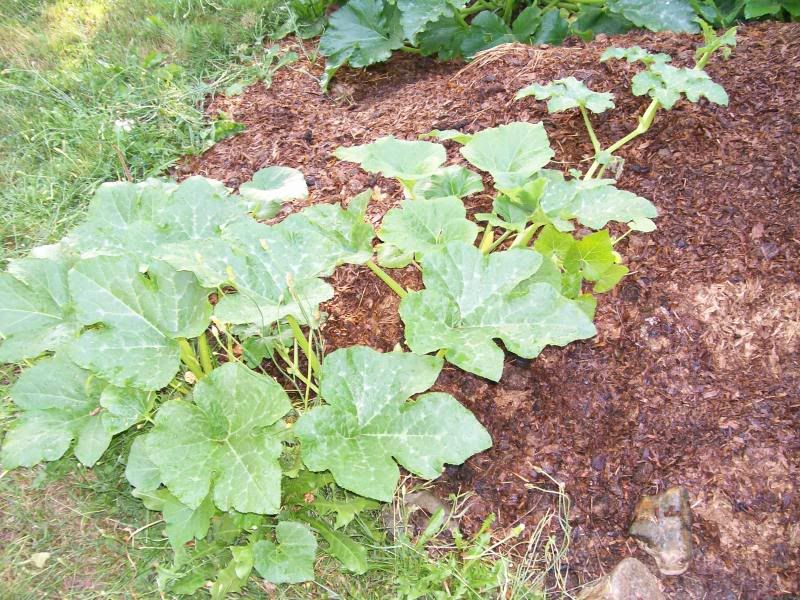 The "pumpkin" plant. As you can see it's sending out it's vines across the compost pile.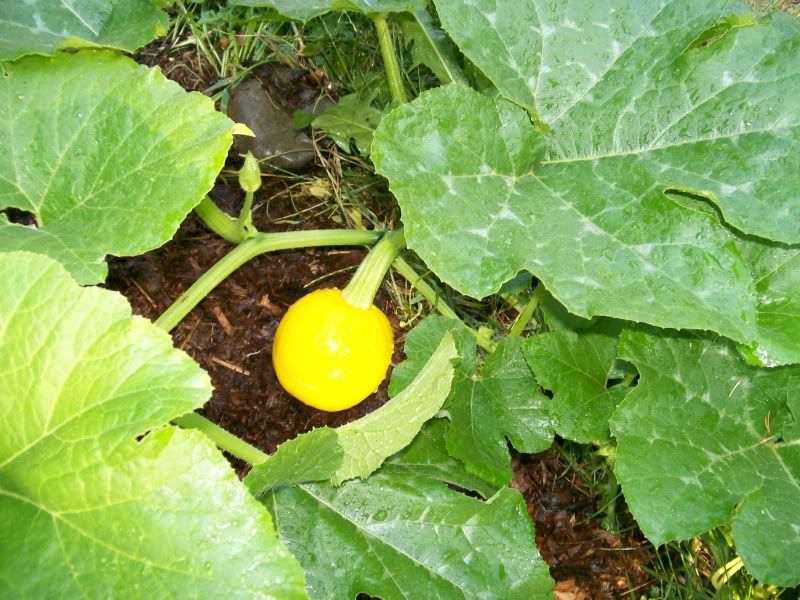 Bizzaro Fruit
.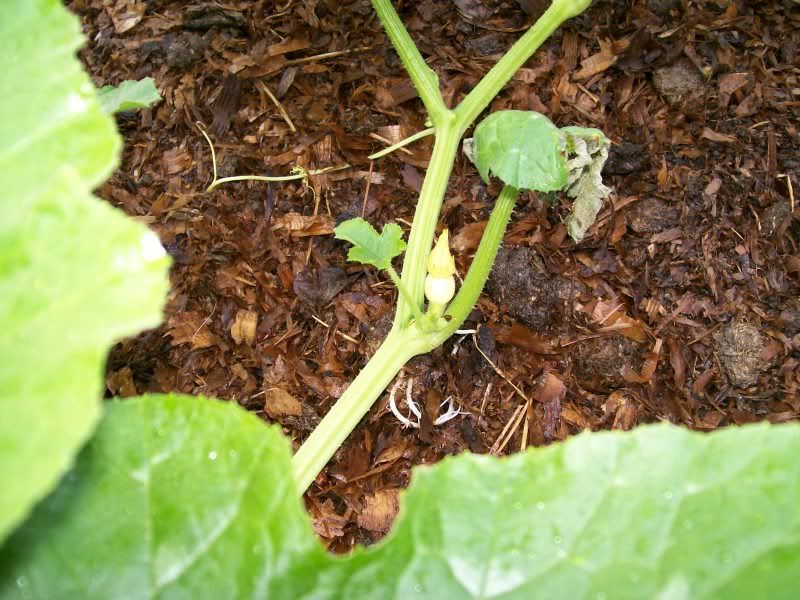 unfertilized fruit.
I know squash can cross breed, but how would that happen BEFORE the fruit is fertilized? How did my pumpkins come in as this weird variety?
Can we eat it? How do I know when to harvest it?.