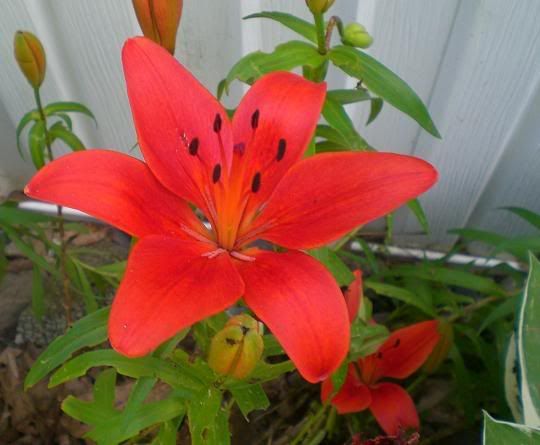 The only two that made it We just moved a few weeks ago to a new house and I've been going through the garden and I just finally made it to the back to start cleaning it up and I discover that the lilies are not fairing too well.
and this is how the plant looks
ALL the leaves are gone. Is it slugs? I looked up slugs online and it said they like hosta plants too. The only thing is though thats there is a hosta plant right inbetween the two lilies and they left that completely alone. :( I just want to save these things because they're so beautiful. Any suggestions would be appreciated as I am new to
gardening
and have no idea.