So I love roses, and I've been quite happy with how hardy and resilient they've been for me. However, I've encountered an issue, that I'm not sure what to do with. I was away for almost two years, and the roses didn't get the maintenance they needed while I was gone. I have...SUCKERS. Which, normally, I would just dig up, and that would be that, but they've been growing so long, they've actually started to bloom. Apparently, the Floribunda I have was grafted on Hybrid Tea stock. So, I have two different color roses, with different foliage, growing off the the same root system. Can I leave them? Should I take up the suckers? I'm torn. What is best for my rose in the long term?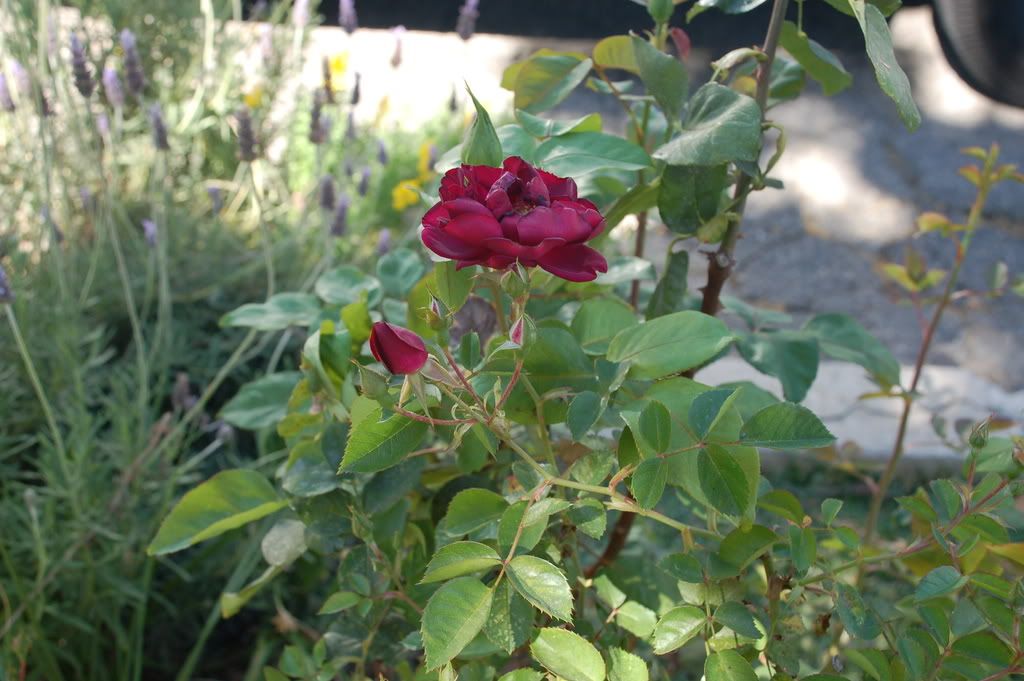 The new flowers are already blooming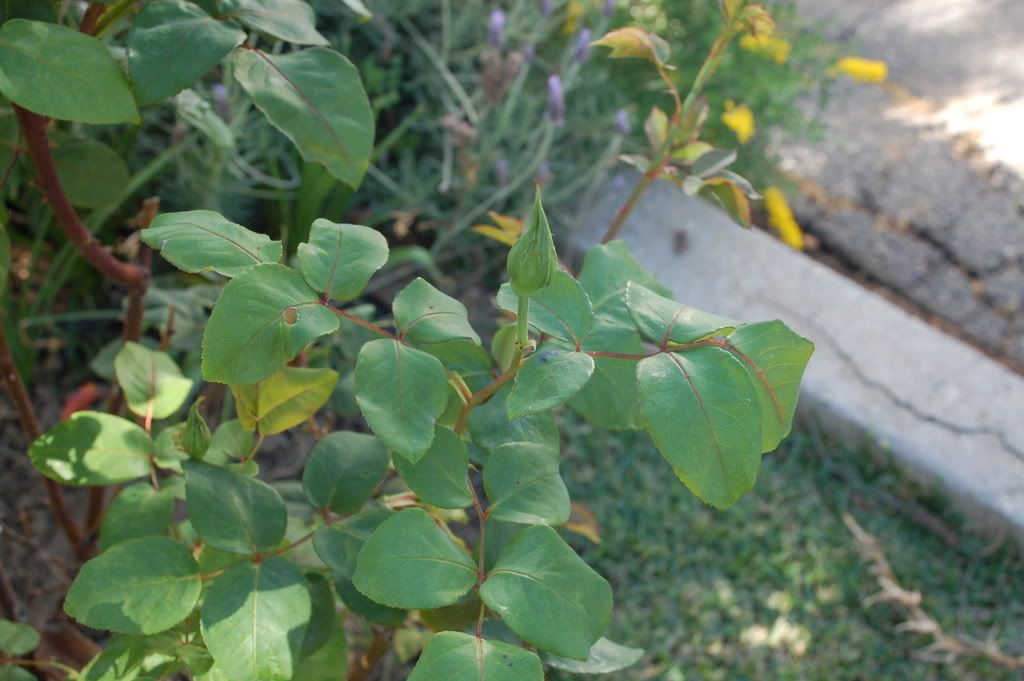 The original flower (which is a 4" bloom in a pretty peach) is about to bloom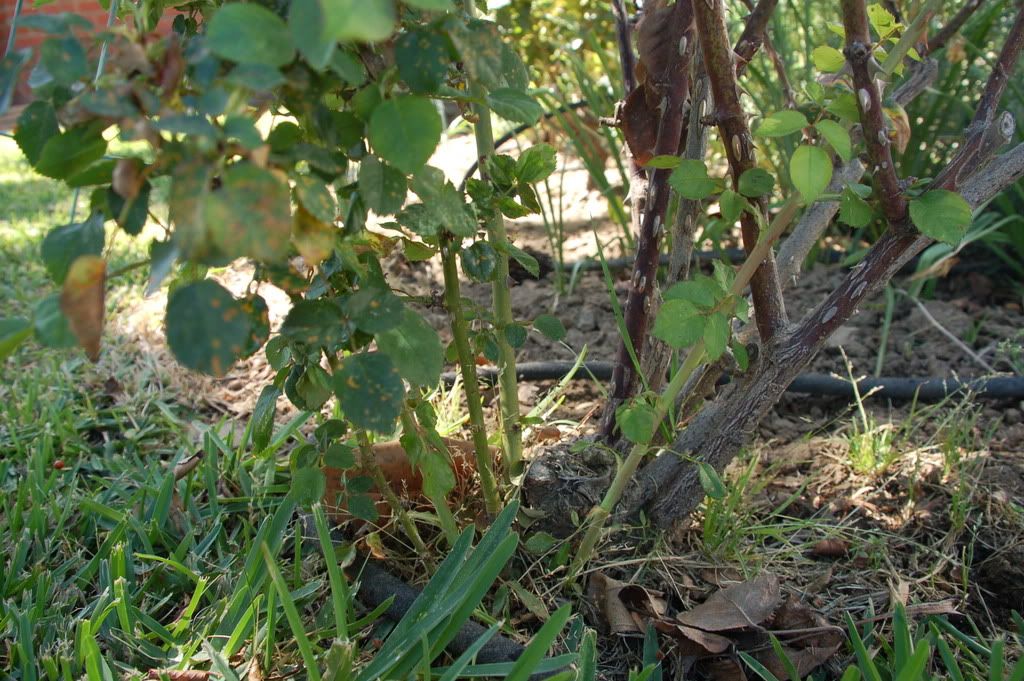 And here's a picture of the "root" of the problem! I need your help. My Sunset Western Garden guide doesn't cover this one!