I have two maples in my back yard. One of them looks fine. The other one is covered in leaves that are shriveling. The new growth looks fine, but the older leaves all have black-brown spots, and a lot of them have even fallen off the tree. Anyone know what's causing this?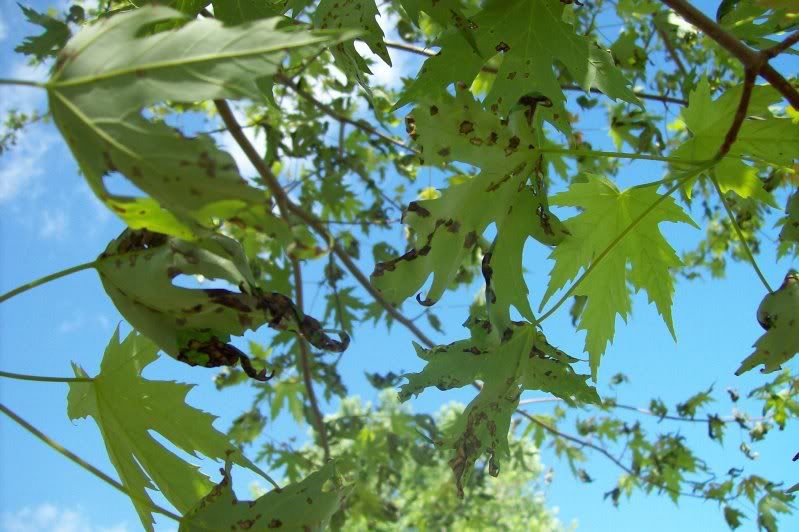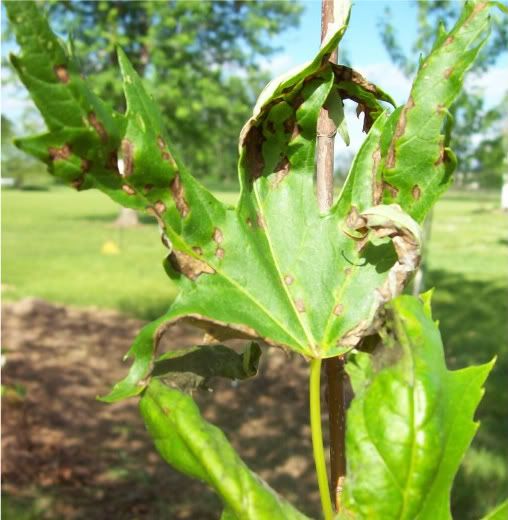 It's not that any one leaf is particularly heinous, but the entire tree is like that! There are
more pictures on Photobucket
.
The healthy tree's leaves have some little red eggs on them. I'm curious what kind of critter they belong to. Anyone know?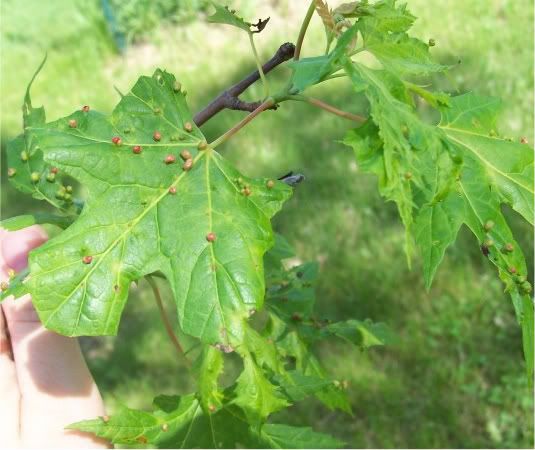 Thanks!!!