Last fall I planted a bunch of grape hyacinths along my side hedge. They were the first to bloom this cold spring and made me very happy. Here they are a week ago: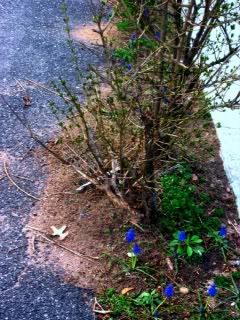 On my walk home this evening, I noticed a cut grape hyacinth flower on the street a block away from my house. This made me nervous. Last year some one or thing decided they didn't like my pansies pulled them up. Only the pansies, though. The marigolds were left unmolested. I was prepared for the worst and I got it.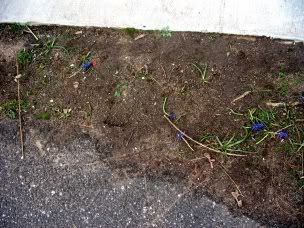 They are all cut. Every single one of them. Trashed. I feel like crying.