I found my USB cable! I`ve been a member for a few months but I never got to post. I`m Christine, I`m 15 and I live in NJ. These pics are kinda old n I`m too lazy to take new ones..lol. I know, it`s really girly..but it fits me. Starting from my bed..then turning to the left each time..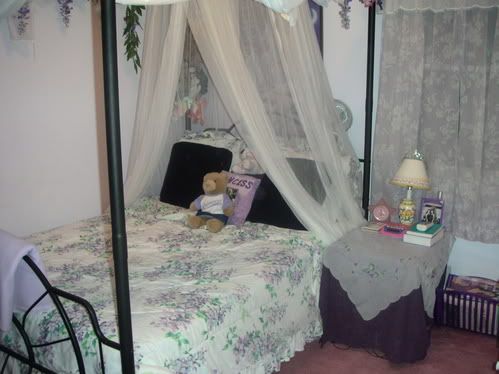 I want a new lamp, alarm clock, and new carpeting. I`d like them all to be purple or white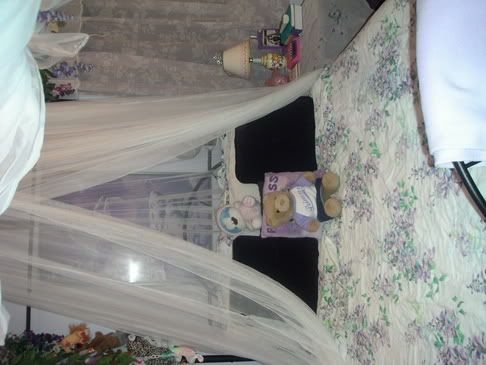 Yep, it`s a unicorn poster..I`ve had it since I was in 4th grade and I decided to keep it up and frame it since it was purple..my favorite color.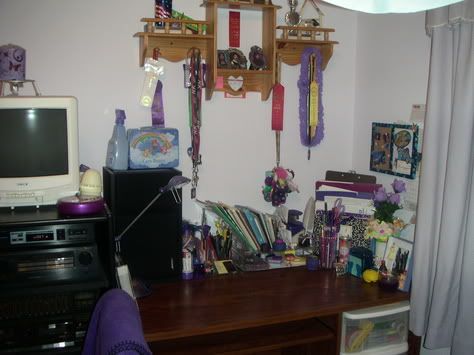 My desk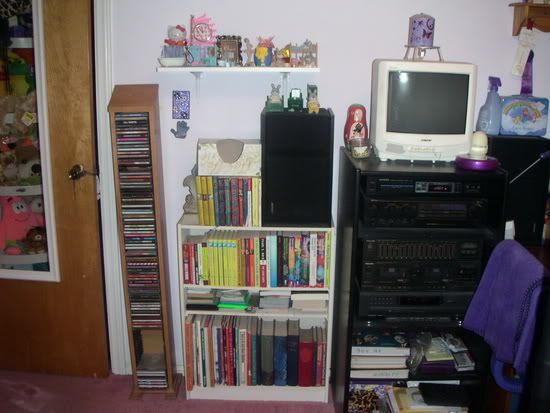 This is my least favorite part of my room, everything clashes >_< Hopefully I can paint my stereo shelf or put a tablecloth over it. I wanna replace the CD rack too. I had my door changed to a white one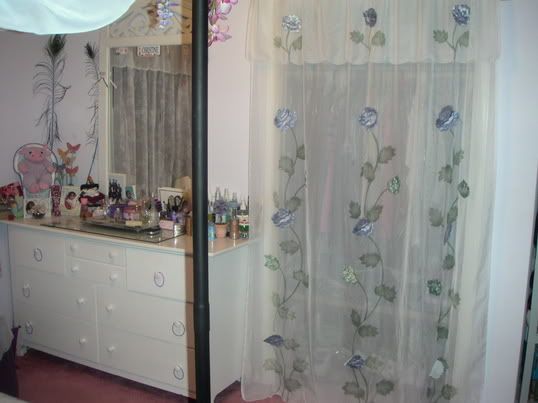 My closet n vanity..I don`t have those purple rubber bracelets hanging off the handles anymore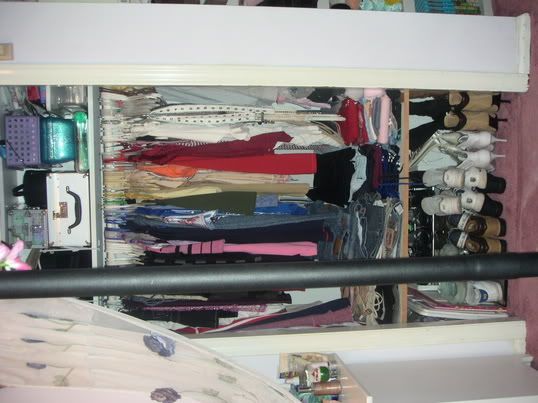 Inside my closet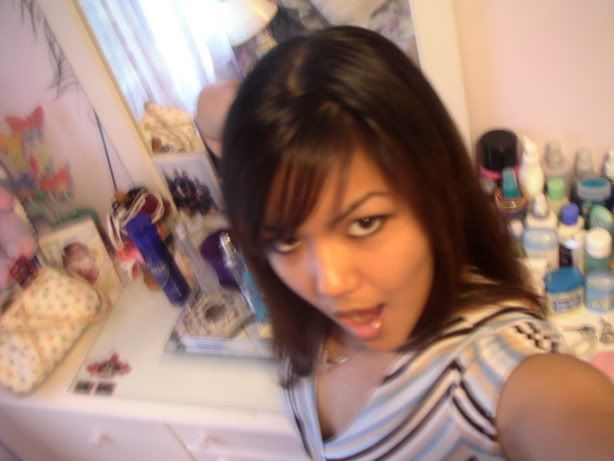 Then there`s lil ol me..being odd