During the winter, I don't even look at my compost heap. Too cold to be futsing out in the backyard. Today it was an incredible 67 degrees outside (we had a high of 28 only Tuesday) so I was out there starting a new pile next to the old one when I spotted something growing between the brick that defines the bottom of the heap and the back fence.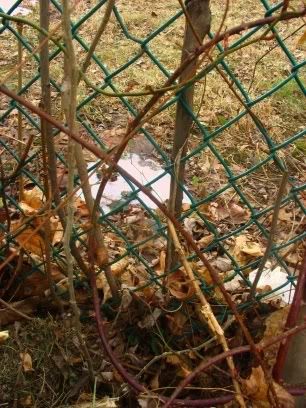 I followed it and found that it's huge! Taller than the fence.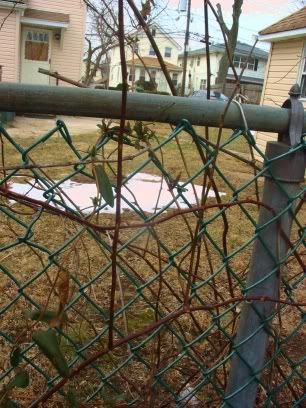 It must have done that over the winter or if it was growing last summer, I never noticed it. I'm not sure how to go about getting rid of it, whatever it is as it is half in my yard and half in the yard of the neighbor on the block behind me. What is it and am I gonna have to move my heaps?