Yewbarrow House is a private residence which opens up its gardens to the public for a few days each Summer, under the National Gardens Scheme. I took the opportunity of attending on Sunday, seeing as my mother's just moved to the area and my having seen pictures of the owners' unusual taste in the RHS magazine last year. They've had a lot of ideas all at once and so execution is sometimes a bit shabby considering the money they must have thrown at it, but it's nonetheless quite charming because it's not made with the public in mind, you know? I found the place sympathetic because my own garden doesn't know what it is either; they've used a lot of exotics, but arranged them either in semi-formal beds or in sweeping borders around a lawn. Some things are mind-blowingly good though, whatever your idea of a garden is, specifically the Palm House/indoor swimming pool:
If you squint you can see the spent passion vine blooms floating on the surface of the pool. Heaven. I could tell it was a passion vine of some sort because of the leaves, though the particular species wasn't something that I recognised. The flowers are a buttery-orange sort of a shade.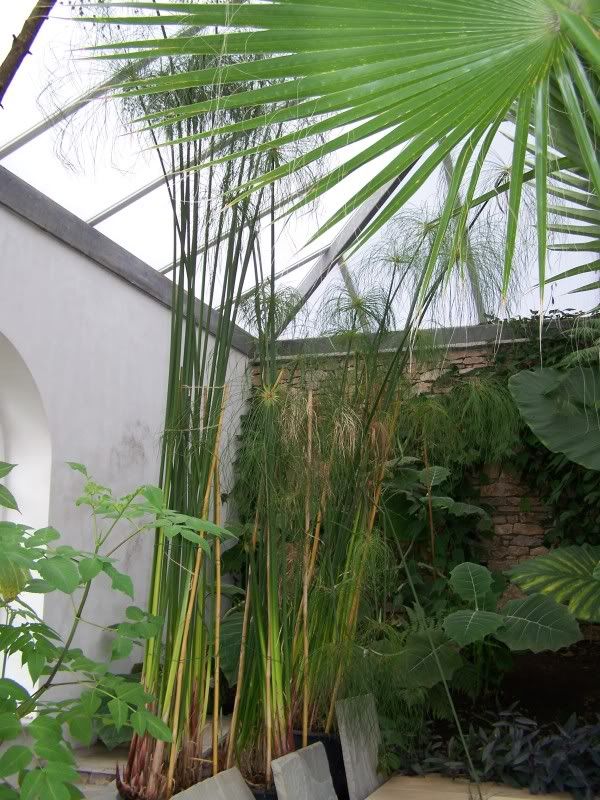 Papyrus reeds.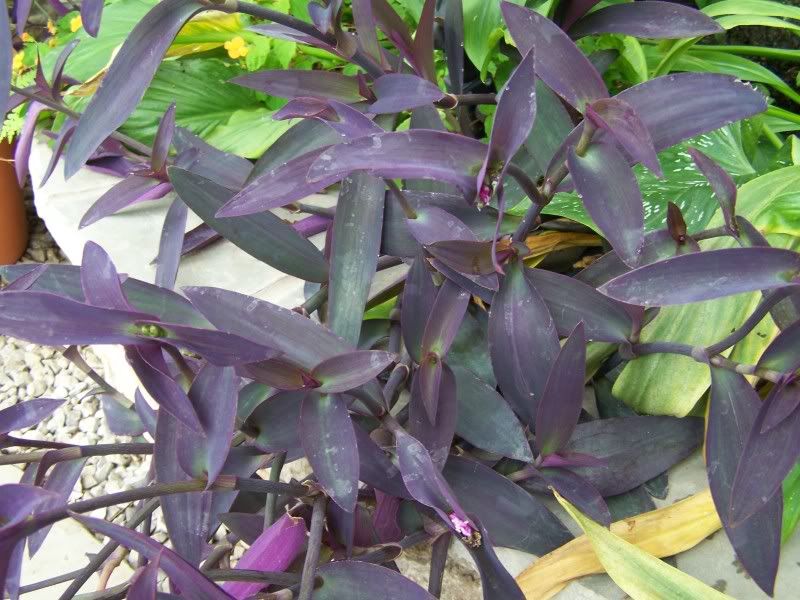 No idea, but it's very pretty.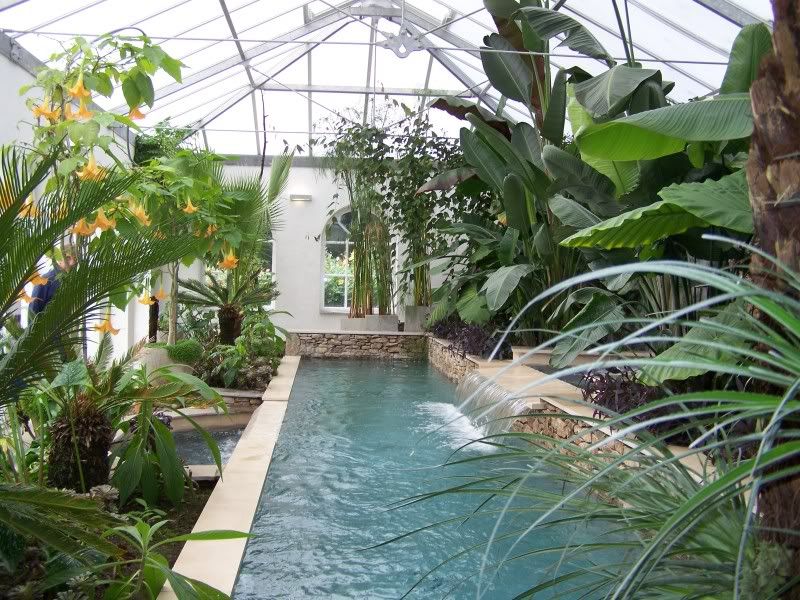 The Black Bird of Paradise,
Strelitzia nicolai
. Like your regular bird of paradise,
Strelitzia reginae
, but many times larger and with monochrome flowers instead of orange flowers, which it produces in winter.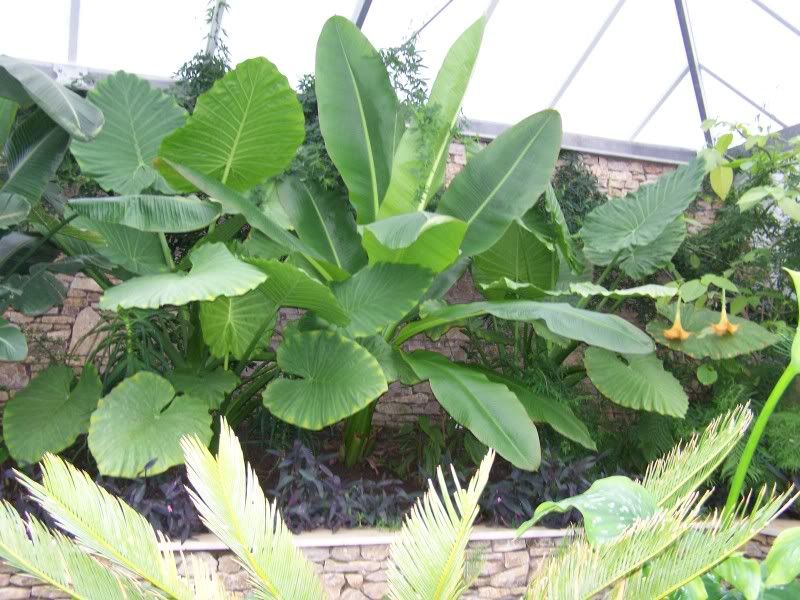 Bananas alongside MONSTER Colocasias. Brutish looking things. They look as though they could uproot themselves and chase you around the garden trying to snack on you.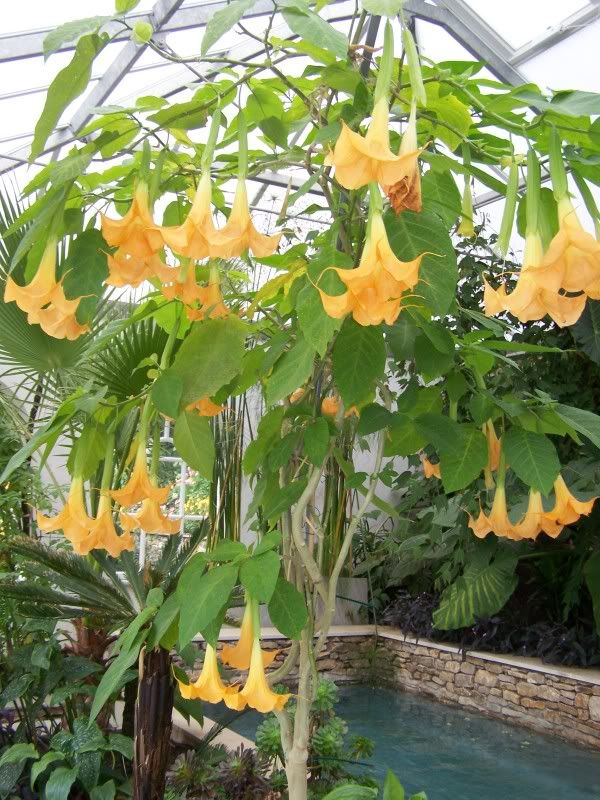 Lovely orange Brugmansias of some kind. Nothing was labelled up.
In summary - Must. Have. Now. Anyone got a spare, er, i'm guessing it would soak up about £100,000? Just, you know, lying around in your wallet?
------------ Here's some photos from the rest of the garden.
This was a lush bit of planting, a Catalpa set between ferns and palms, all of it completely hardy.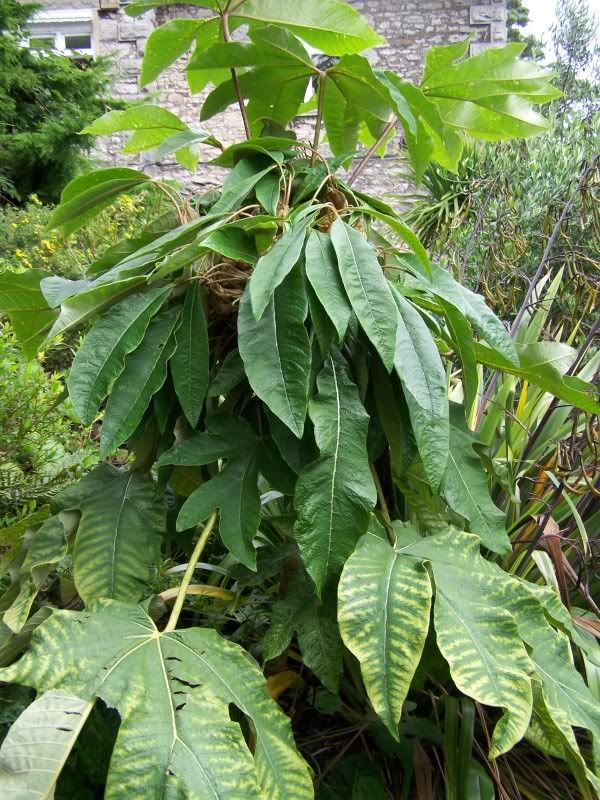 Peculiar thing. Vaguely resembles a Fatsia.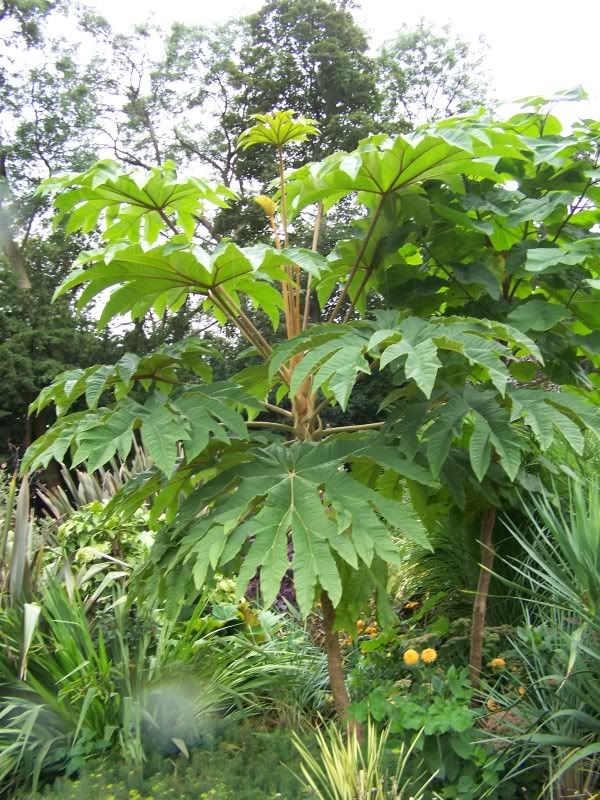 Tetrapanax papyrifera. First time i'd seen one of these, and it had to be seen to be believed. The foliage is of doubtful hardiness, but judging from this ten-foot tall specimen, a bit of frost won't cut it back down to the ground every winter.
Same again.
A long, winding border. Plenty of Dahlias, coneflowers, phormiums, acers, a Eucalyptus. Looks English despite itself.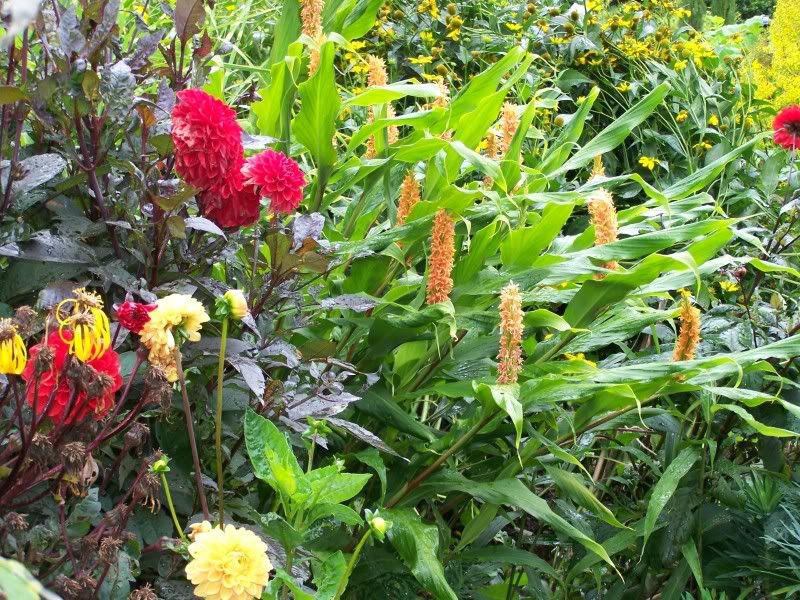 A nice grouping of pom-pom dahlias and hardy gingers.
Aeonium 'Zwartkop' in the gravel garden. They would need to take this in every year, as it won't stand any frost whatsoever.
Again in the gravel garden, bromeliad Fascicularia bicolor in flower. Most of the year you get spiny, evergreen grass-like foliage, then in late summer the centre of each rosette of leaves turns this neon-bright shade of red and pale blue flowers appear in the centre. These were also used as edging around beds of (more) dahlias on a formal terrace.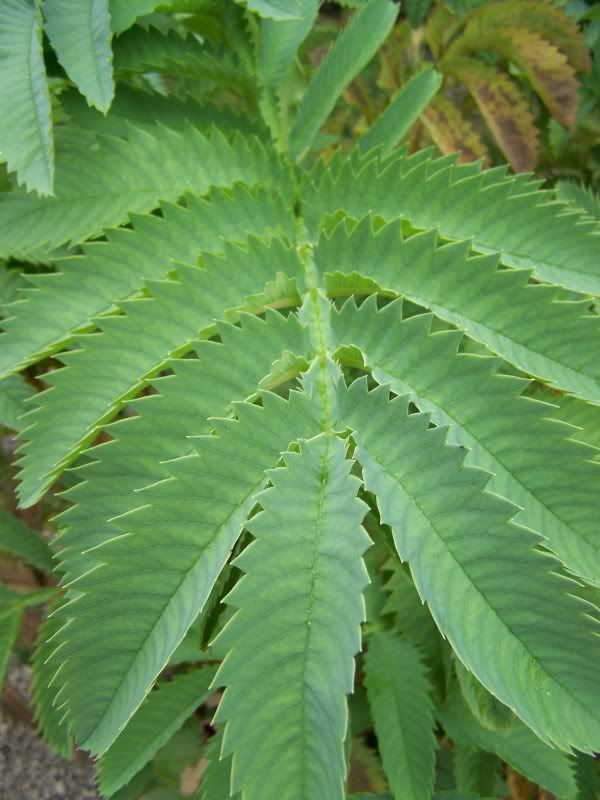 Melianthus major.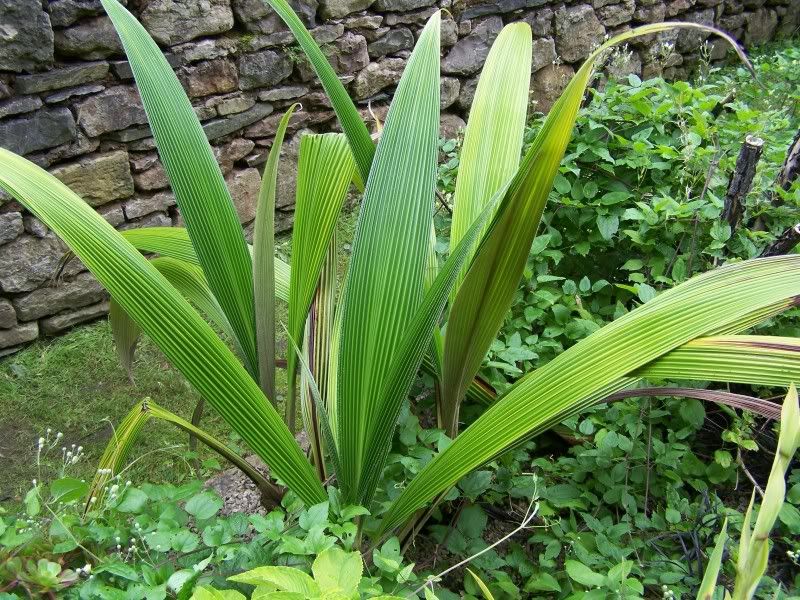 Curculigo crassifolia. New to me. This I was excited about because i've only previously seen ribbed foliage like that on proper tropical palms. This, so i'm told, is hardy given the right situation and good drainage.