The (semi-)recent post on lbeyewear.com had a few requests for pictures of glasses that came from there or Zenni, so I thought I'd offer some and address a few minor gripes. I bought two pairs from Zenni last November after reading about the site on here (and my old pair broke). I think my total came to $35 including shipping, as I splurged (meaning spent $19) on one of the pairs.
Pair 1: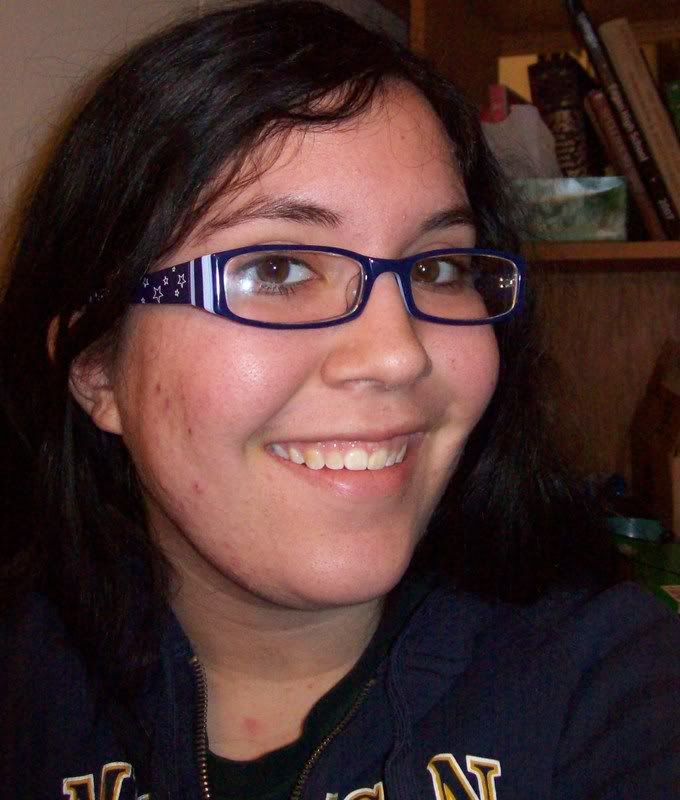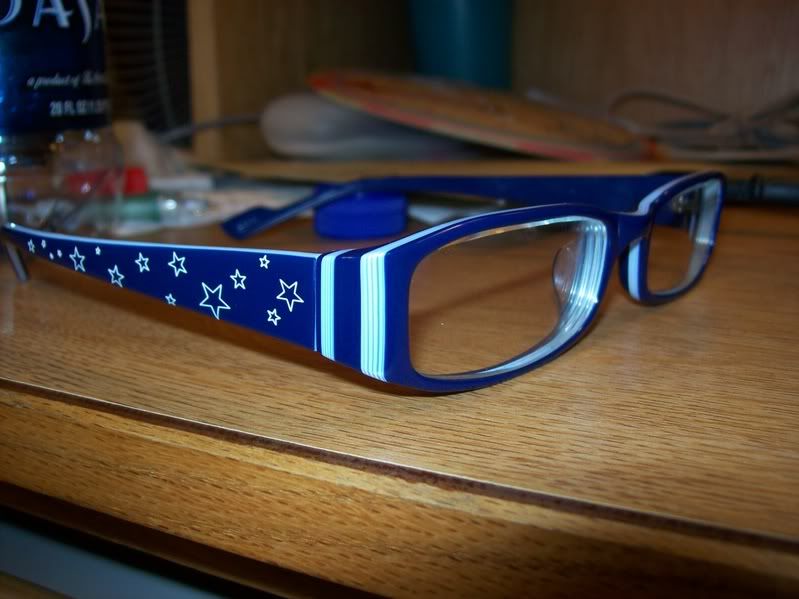 Pair 2: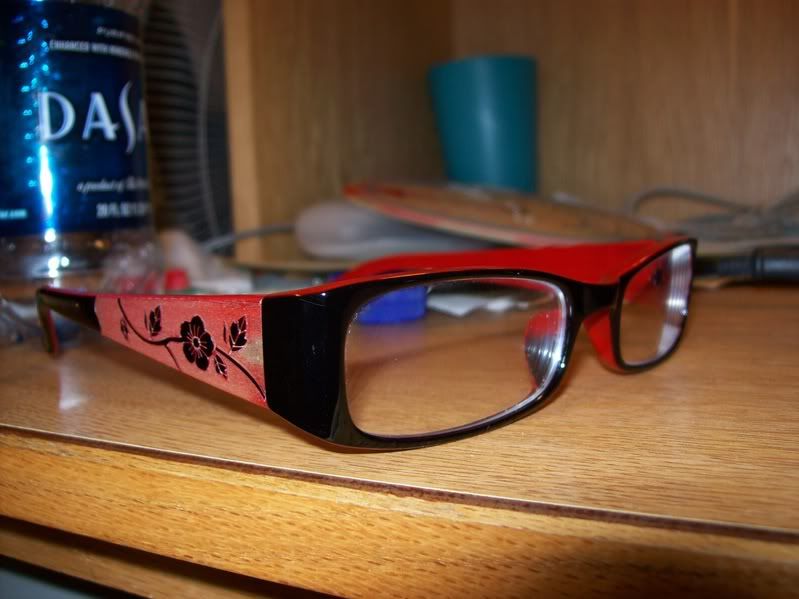 There they are! I think they both look pretty darn cute, but that's me. They don't look or feel cheap at all, and they arrived within the two weeks I was told, each with a case and cleaning cloth. For $35, I'm really happy with them. There is one thing, though, that I don't like about them. The arms on them don't just bend down; they bend slightly in: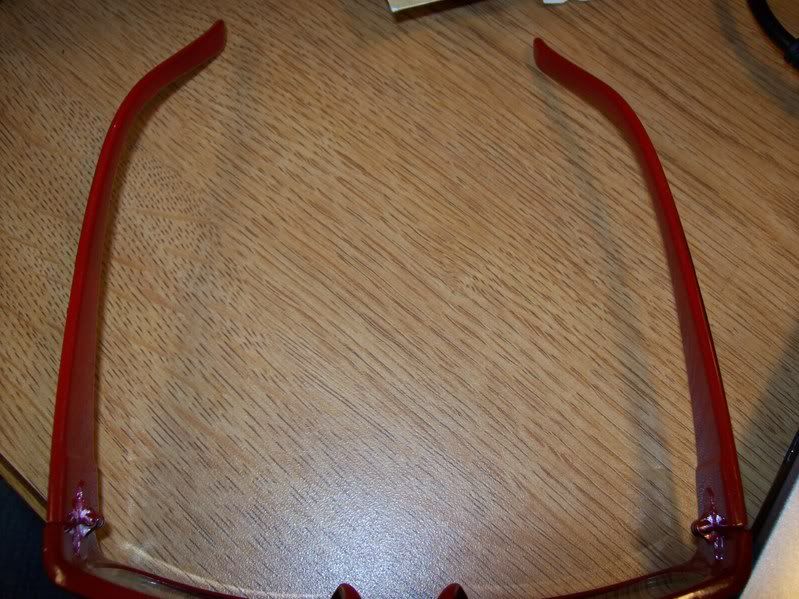 This causes them to dig into the areas behind my ears, which actually made them really painful to wear for the first week or so. Eventually I got accustomed to it, but I did spend that first week wearing my contacts half the time (and I
never
wear my contacts) because it was so unpleasant to wear the glasses. Like I said, it's fine now and I wear the blue pair every day (the red pair is too narrow and I've been too busy/lazy to go get it adjusted so I don't wear it that often), but it's something to think about. I'm not sure if this is something specific to the pairs that I chose or what, but I thought I'd let you all know. Anyways, overall I'm still totally satisfied with Zenni and will continue to order from them (I'm actually trying to find a wider pair right now). Anyone else have experiences to share?