Something is happening to my zinnias and it's happening fast. What was a problem on just one flower the other day is quickly taking over my zinnia flower bed. Can anyone help me identify what's going on?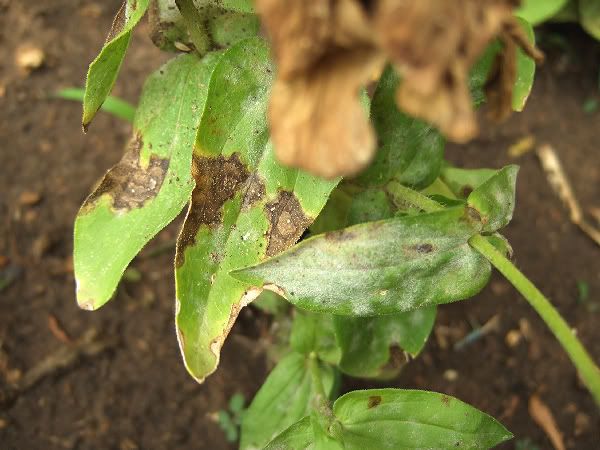 It starts at the leaves like this..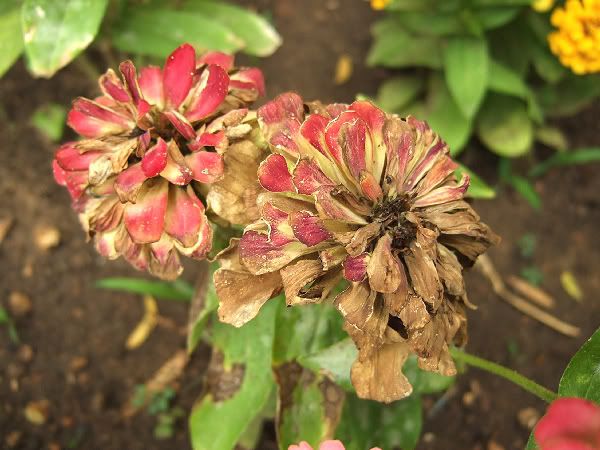 and ends up doing this to the flowers. I suspect the white stuff might be powdery mildew, but I'm not sure. I don't know about the brown spots. Does anyone know how to organically treat this problem (I have an all organic garden)? Thank you.