It was drizzling. I don't think I've posted in
gardening
at all this year yet. "Nearly Black" Roses (look red to me)
A bed on one side of the front walk. I forget what half the plants out here are, but after a few years they're starting to look decent.
Another section. White Bleeding Heart, Heather and ?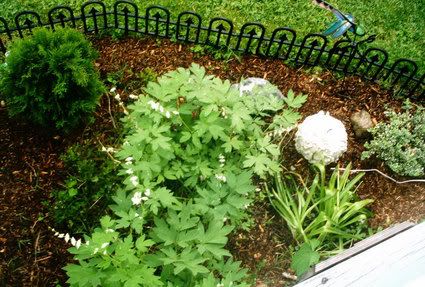 Next time I'll finish the front and start down the sides.Happy gardening! Cross posted to my journal.