And here they are.
It rained about three inches in the past three days so everyone is a little waterlogged. I figured I had better get these pics before they completely keel over. Black spot is going to be bad this year, I can tell.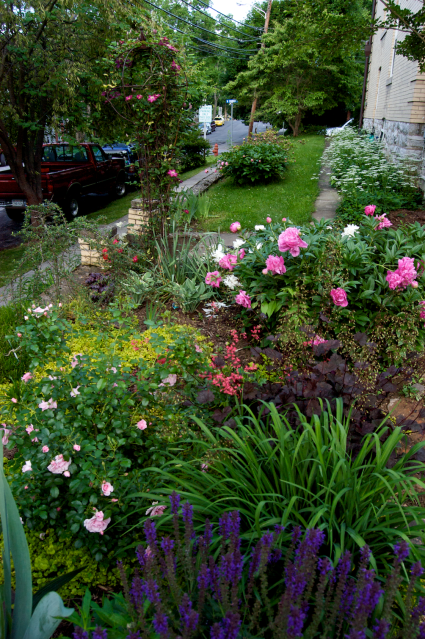 The little rose is called a "carpet rose" It's been very hardy. A real workhorse!
An iceberg floribunda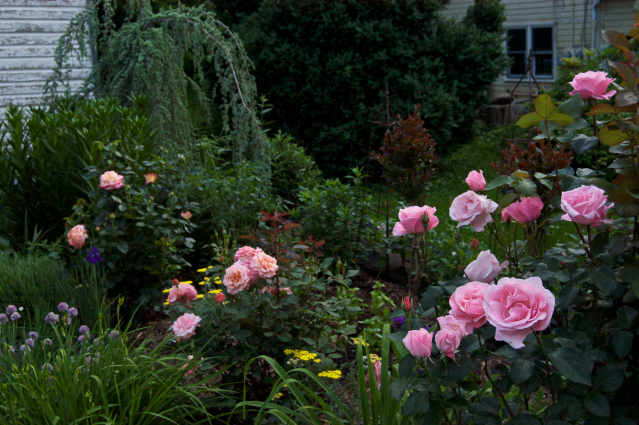 Queen Elizabeth, Tuscan Sun and Bella Roma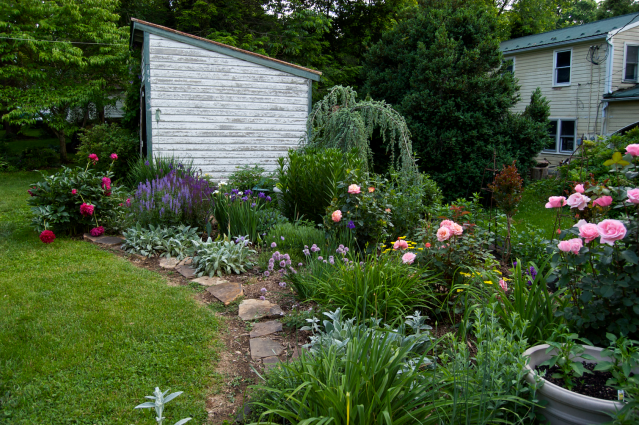 Mixed boarder, the long view.
More peonies. K now! Happy summer! :D