Hi everyone. We just bought a new house, small house so it is apartment size for most people in the USA. :) Anyway, its 3 bedrooms and I just want to see if any of you can help me out a bit. Sorry I don't have any pictures of the rooms yet but I have posted one of the house on the outside...it's not quite done yet though. :) I'm having SUCH A hard time trying to decide color for our new place. I read some places that its not wise to have different colors in all rooms if its an open space. And if you do have different colors its best that they go together and it all "flows" if you know what I mean? Anyway...we have 3 bedrooms and I want to color all 3 of them. 2 of the bedrooms will get good sunlight during the summer. (There isn't such good sun here during winter) and the master bedroom won't have that great of sun during the summer so I plan on getting some light curtains for that room to let as much light in as I can. But I was thinking that maybe painting it some sort of yellow color that would brighten it up a bit? I'd love to have it bright (not the color but the room itself) but yet cool. 1 of the other rooms will be my 15 month old daughters bedroom so I was thinking more of a green color (see pic below) neutral because I don't want to make it too "girly" more of a jungle theme. So green with a bit of yellow (cool plus a bit of warmer colors). The last room will be a computer room but it might become another bedroom in the future so I'm thinking another neutral color (peach perhaps?) I'm going for lighter and cooler colors. I don't want dark colors since they tend to make rooms look smaller and these rooms are already small so i'm trying to create a sense of space. :) Anyway I dont have any pictures of the rooms (yet) since it is still being built. BUt I Do have a few questions for those who can help me. I have read that it is recommended to establish some sort of color scheme for your whole place before you decide on a color. AND I've also read that its best to move in first THEN paint. BUt here's the thing...they will be starting painting next week or so and we need to tell them by Friday what colors we want in the rooms so.. there is no way we can move in first. BUT i have a very good idea of what I want in each room. So is that good enough you think? I've gotten inspiration from various pictures and clothing i've seen in person and online. I just want tips I guess. Also you think the hall way should be painted as well? Or left white? If we have 3 different colored rooms what color would the hallway be? For now I think we might stick to the upstairs colors and if we do the kitchen and living room (which is open) we might do just an offwhite color so it won't be so "WHITE" know what I mean? But then I'm not so sure because our furniture is "ok" but our couch is black. And our entertainment center is made of white wood (ikea) as well as our center table so I'm not sure about that. Here is some colors just to get an idea. The far left ones are too dark but i put them there just to see where I was going with the color.

Here is an idea of the hallway upstairs.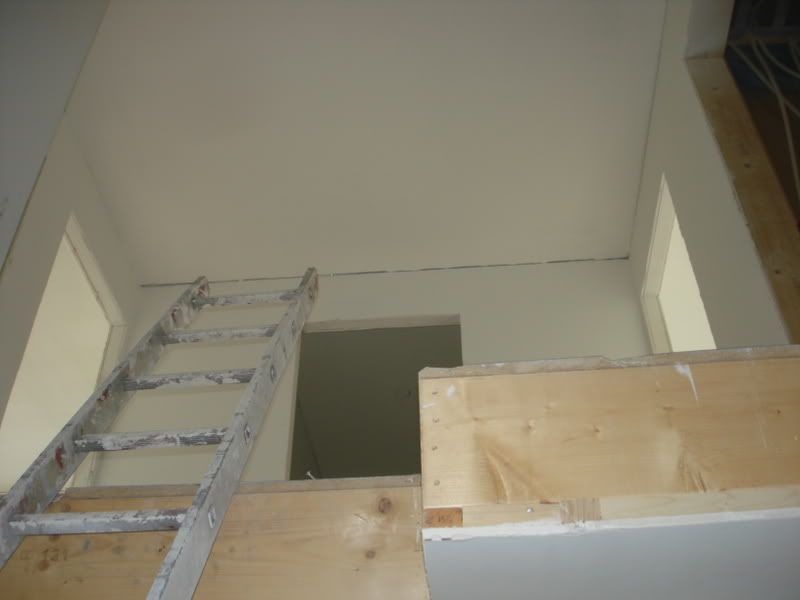 And the house from the outside. (the top left window is the master bedroom.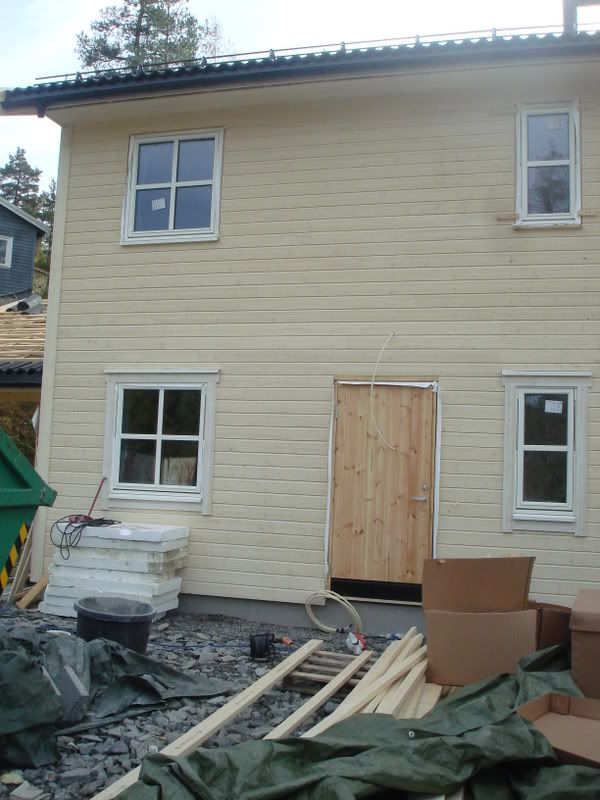 Thank you for any tips. :) ~L