Hi Everyone! I posted here probably 4 or 5 months ago with my room. I've since moved and got my own apartment. Now of course, it is a lot more space since I only had my bedroom at my parents house. I would like some decorating ideas. I don't have much money to play around with, so I'd appreciate cheap and free ideas. I can't paint, which I really wish I could. Here is the view when you come into the apartment.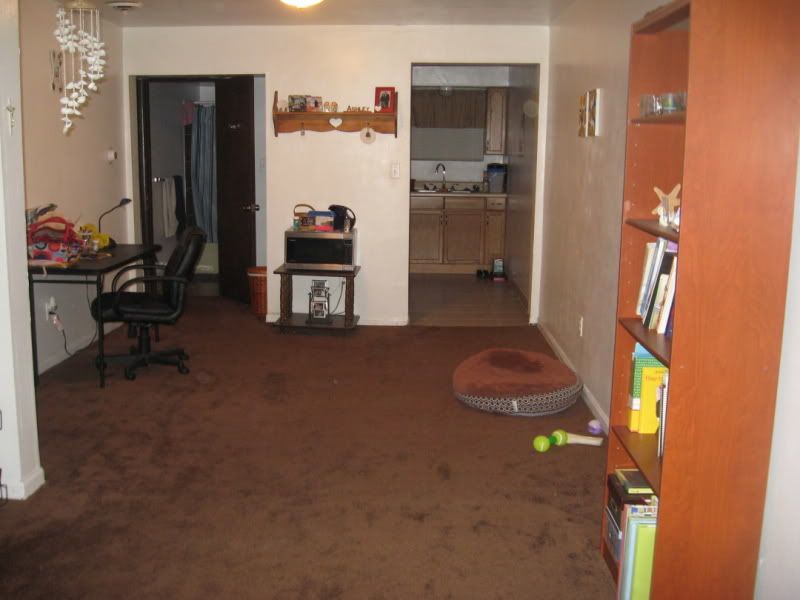 And if you would step in and look to the left, the living room, where I spend most of my time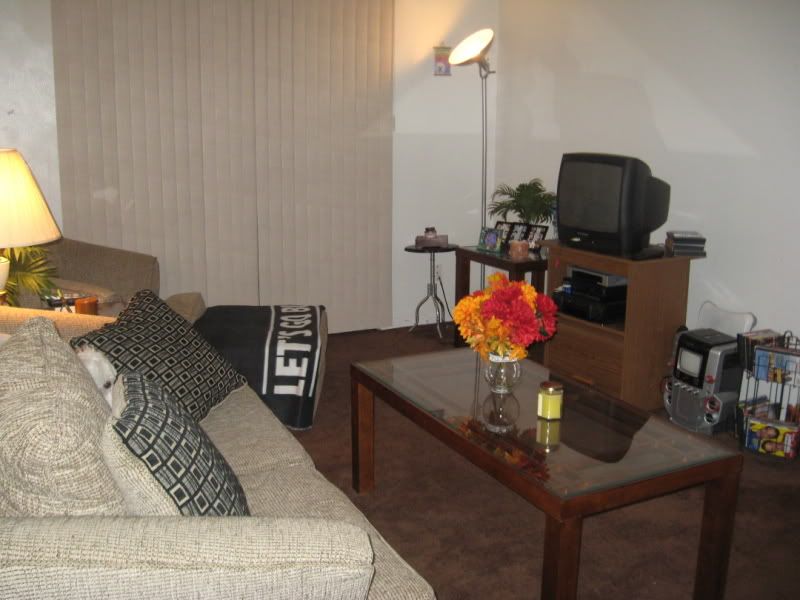 The view of the TV/"Entertainment" area...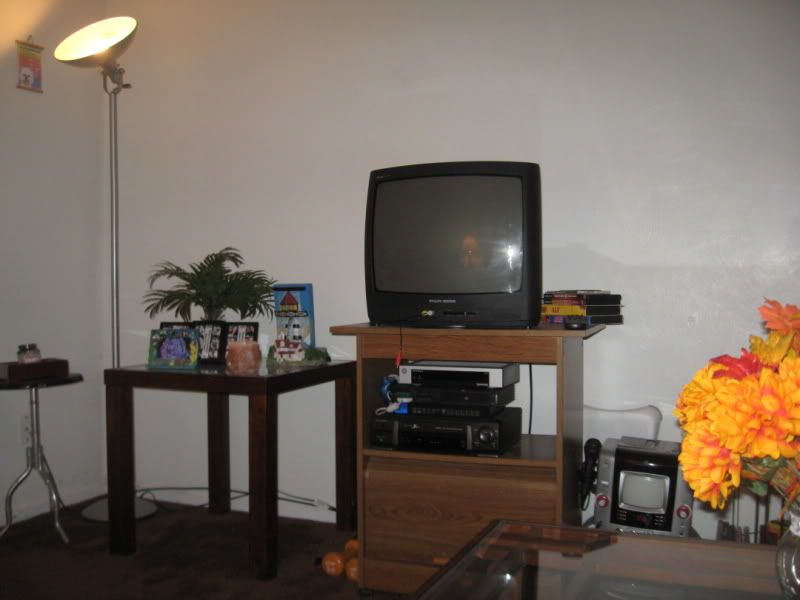 Comfy couch with my baby in his spot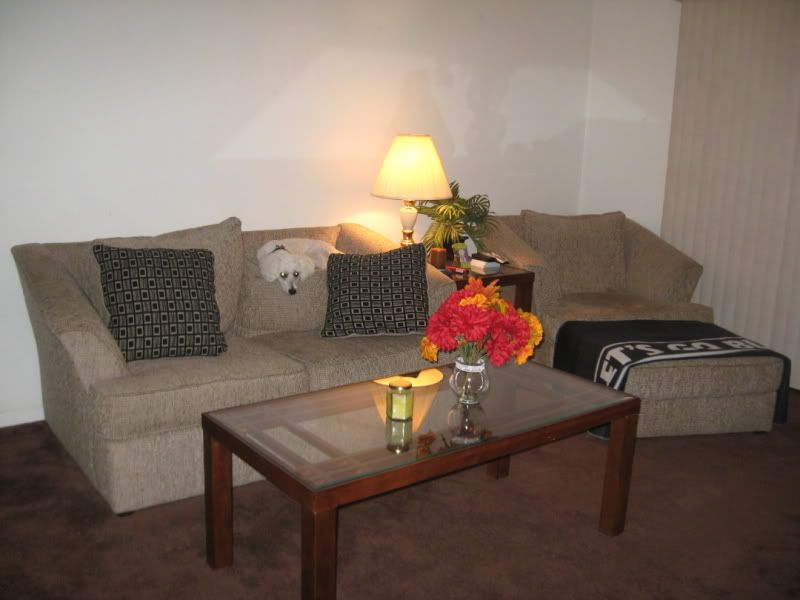 This is when you come in on the wall to the right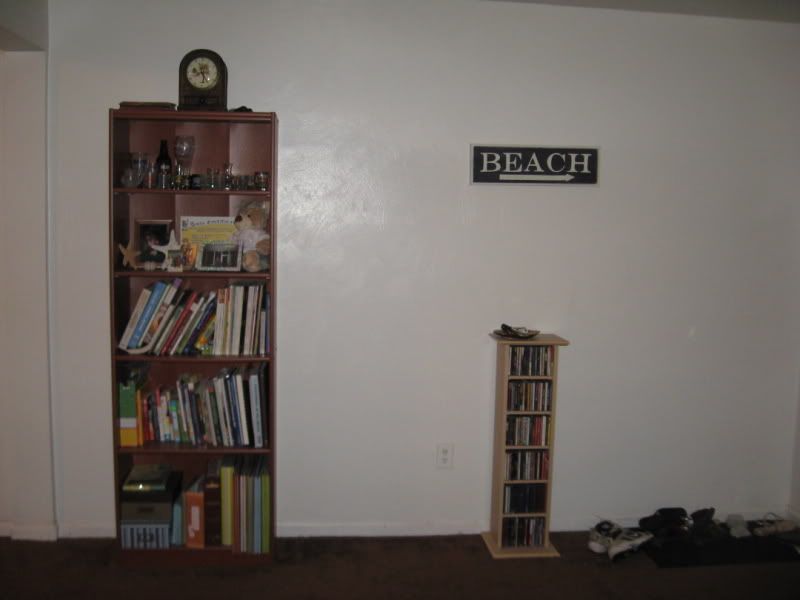 Better view of walking towards the kitchen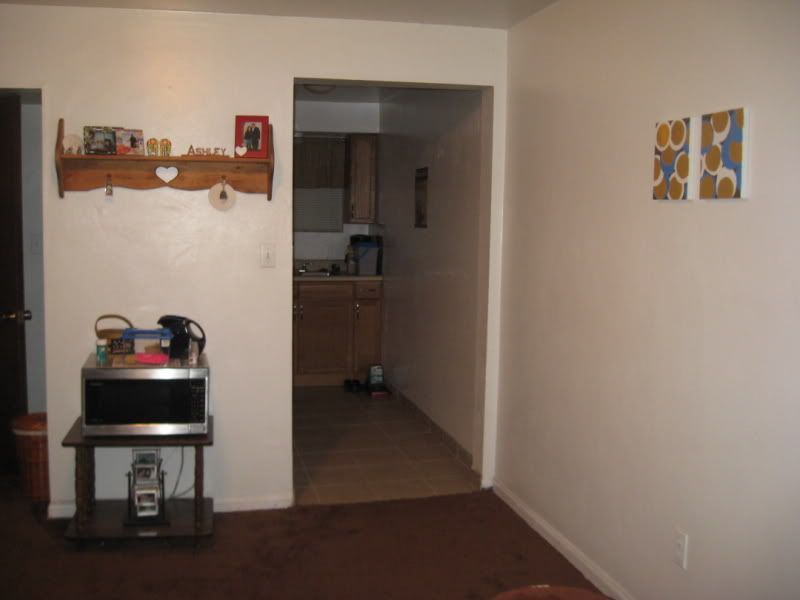 The kitchen, I normally have a red rug in there, but Tike (my dog) peed a bit on it, and I'm in the process of washing it... dang dog!
My little junky desk I throw stuff on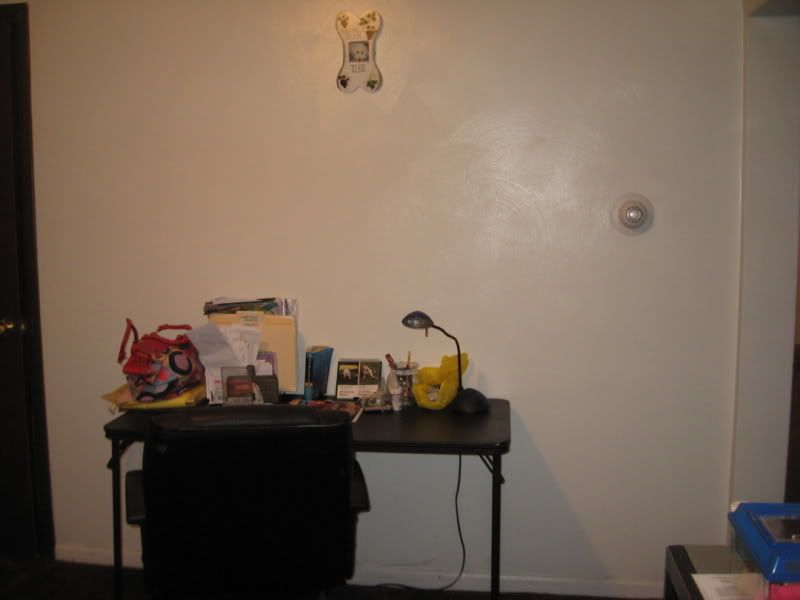 Walking to the bathroom. It's small so it was hard to get a decent picture.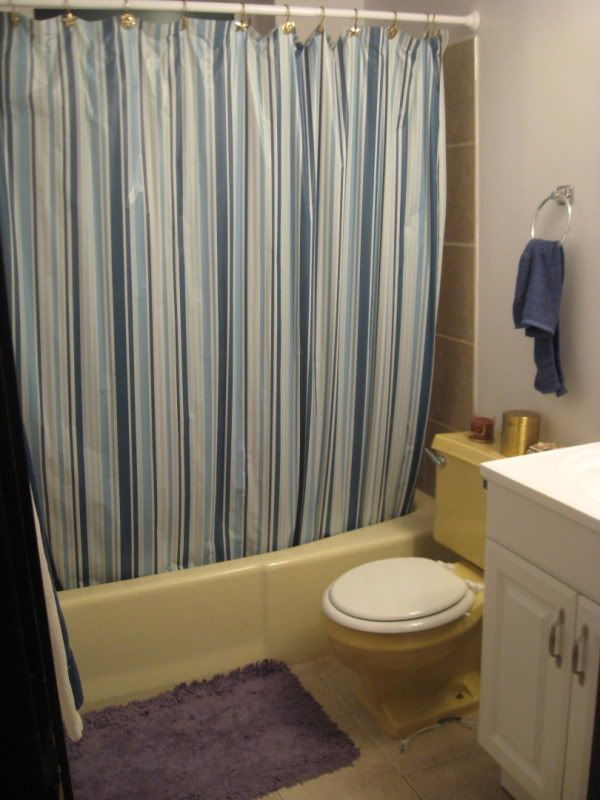 Walking into my bedroom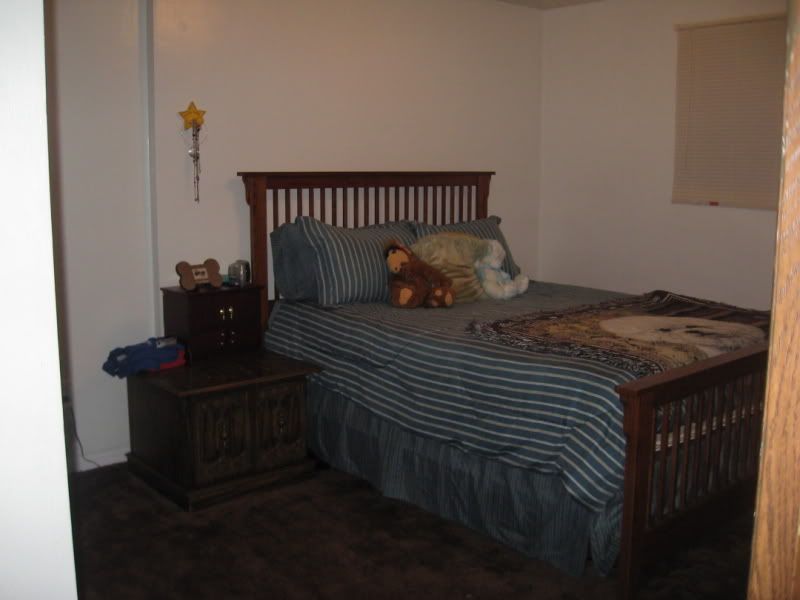 View from the door to the right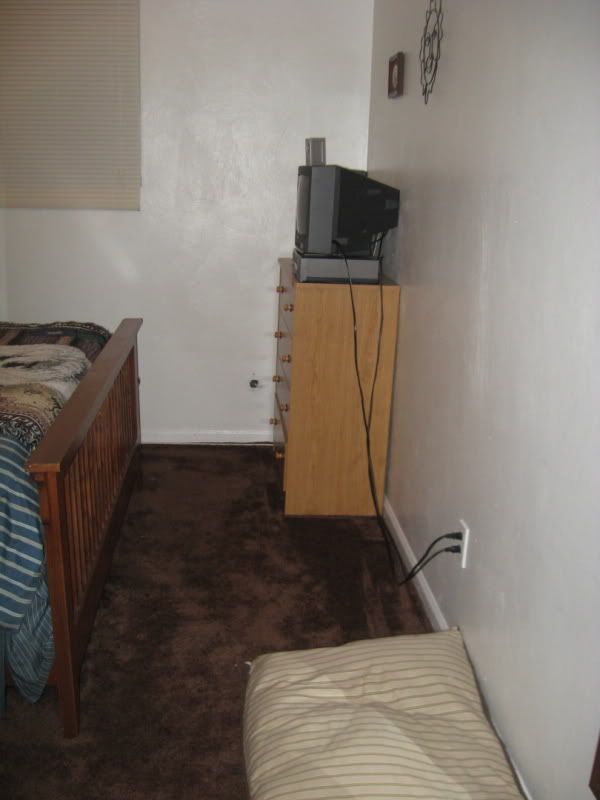 View from the bed
View into the second bedroom, which I use as an "office". I'm planning on taking a twin bed from my grandma's and putting it in here on the left wall, whenever I get money to buy a mattress. This is going to be used then whenever someone stays overnight.
This is my armoire that holds my computer, that I'm at right now :)
On the side of the armoire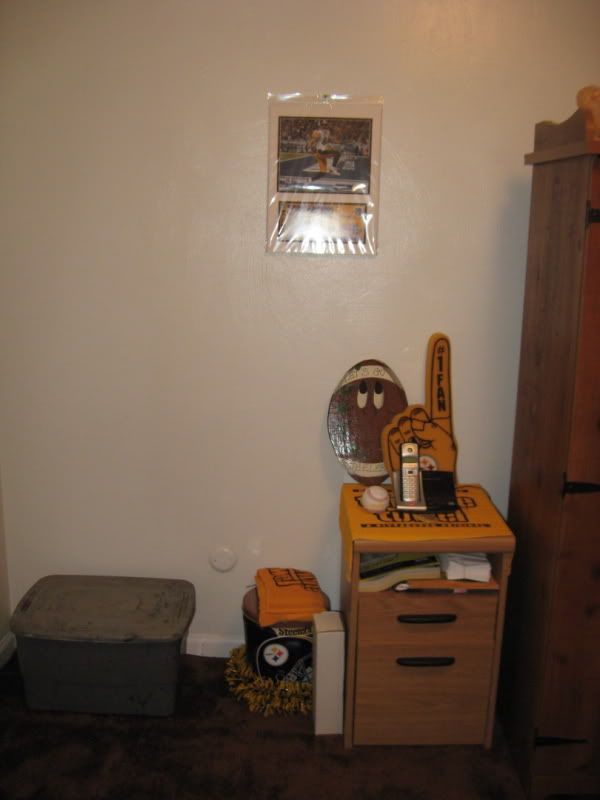 My closet in the bedroom. No Doubt poster from a concert this June... kicked ass