Please excuse the unoriginal title. I've been peeking at other people's rooms for quite some time now, and since I finally got my own finished today, I thought it was about time I posted.

So here it is.
c:

WARNING -- Image heavy.

EDIT -- Sorry for the double cuts. I don't know how that happened, and I don't know how to fix it.


So, my room is fairly small. And pretty simple. I don't like it to look too cluttered. This is the view from the door -- it's not a very attractive angle, so please don't be put off.

~~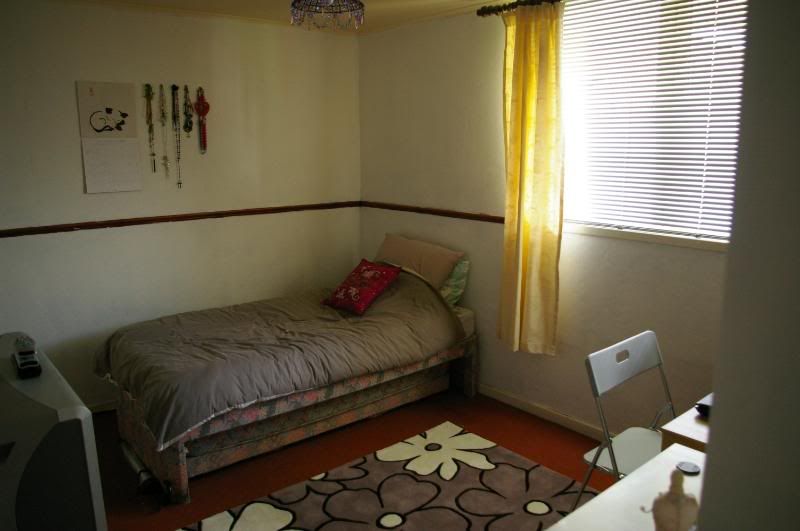 Here's my bookshelf/desk area. I can't stress to you how much this blind means to me. I've wanted a venetian blind put in my room for such a long time. The view from my window is pretty hideous. And now I can completely cover it up. Yay.
Bottom shelf --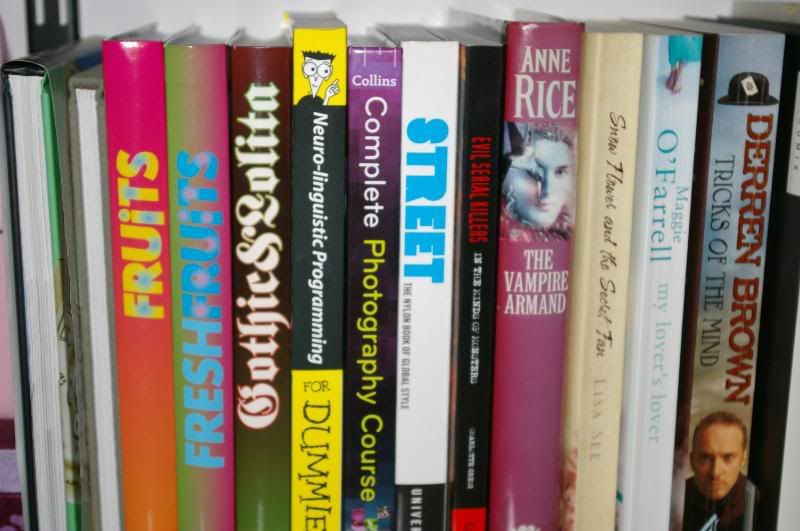 LOL at the way I'm flashing to the world that I read 'Evil Serial Killers' books.
(_ _'')

Second shelf from the bottom --
~~
~~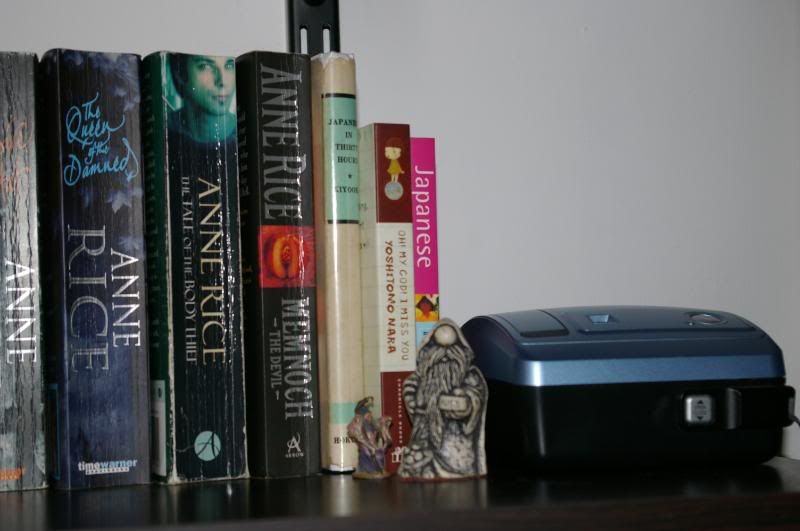 Third shelf from the bottom --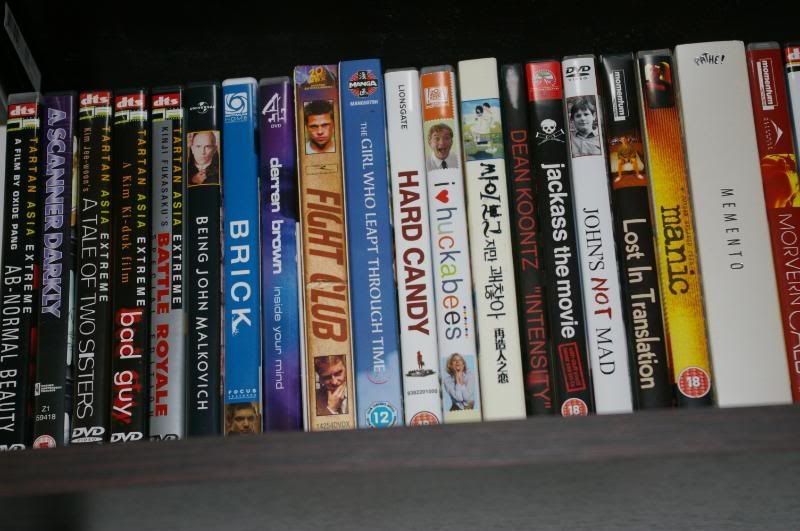 ~~
Downstairs I have over five hundred DVDs. But my favourites are kept here in my room.

Top shelf holds nothing interesting. Some TV boxsets (Lost + Prison Break) and some bigger books.

Next to the bookshelves, I have a mirror...
... and a "signed" photograph of Placebo. I highly doubt it's really signed, I got it from ebay a few years ago. But I love it anyway.

On we go. Underneath the mirror we have a chest of drawers with some hair products and perfume, etc. Also, that out of place black-blob near the front is my lens cap, which I foolishlyforgot to move.

God this narration is awful.
Exciting close-ups --
Ugly lamp I've been trying to replace forever --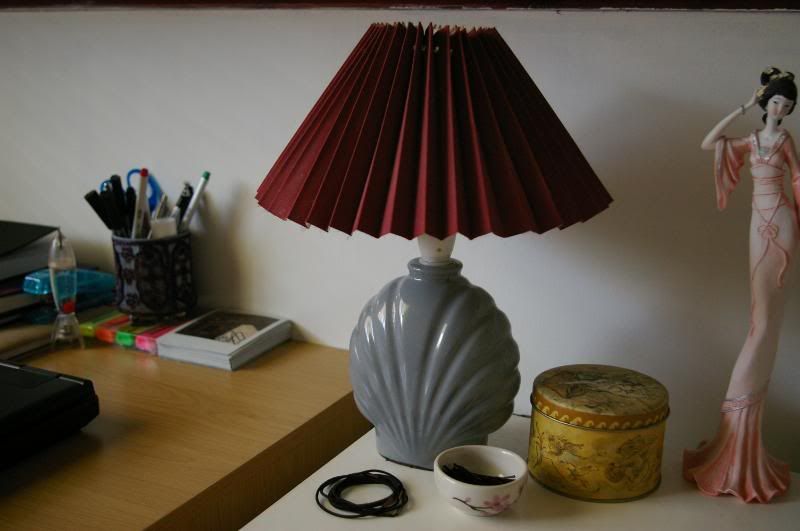 Desk --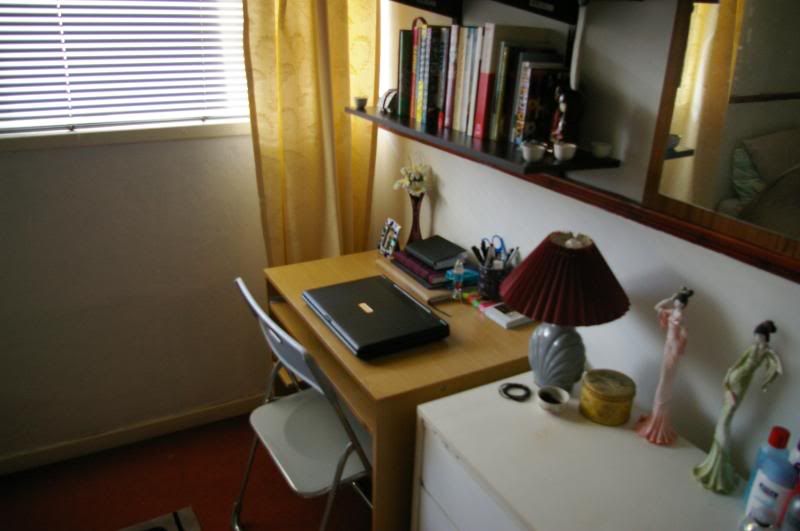 Ah! That was blurry. Sorry.

Here's a dusty old photograph of my parents on their wedding day to make up for it --
Aw!

Moving on, the opposite wall holds various necklaces pinned up next to a Japanese art calander --
~~
Parallel to this wall, lies my bed, which is smaller and less comfortable than I'd like --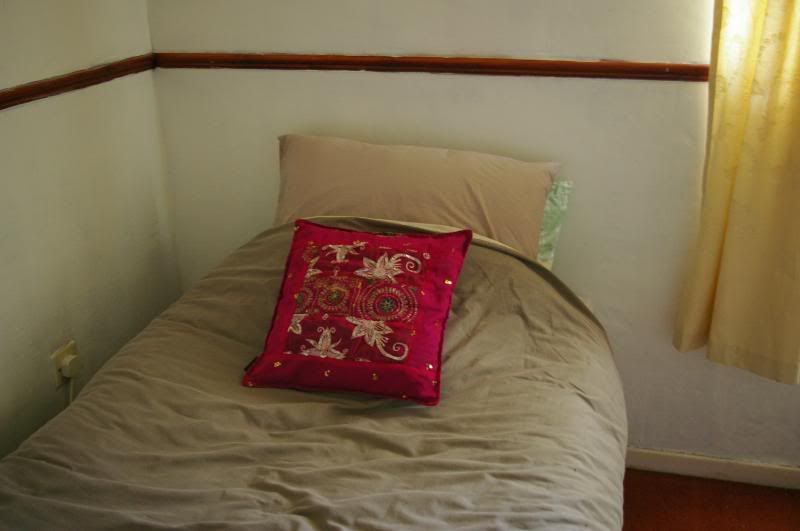 GAH! Blurry again. Oh dear.

Uh, okay, at the bottom of my bed is my equally small closet, which I've opened for your viewing pleasure --
SHOES! All piled on top of each other in an uncharacteristically messy fashion --
And next to the closet, the freakishly gigantic TV --
My grandfather runs his own business. He's a cameraman and he films and edits wedding tapes. He's WAY into technology so he buys a new TV every time he sees a new one that takes his fancy. As a result, I'm given the old one he doesn't want anymore. This TV is far too big for my room, but I pretty much love it.

Anyway, above the TV I've strung up pictures taken by my favourite photographer Hiromi Toshikawa (HIROMIX) --
~~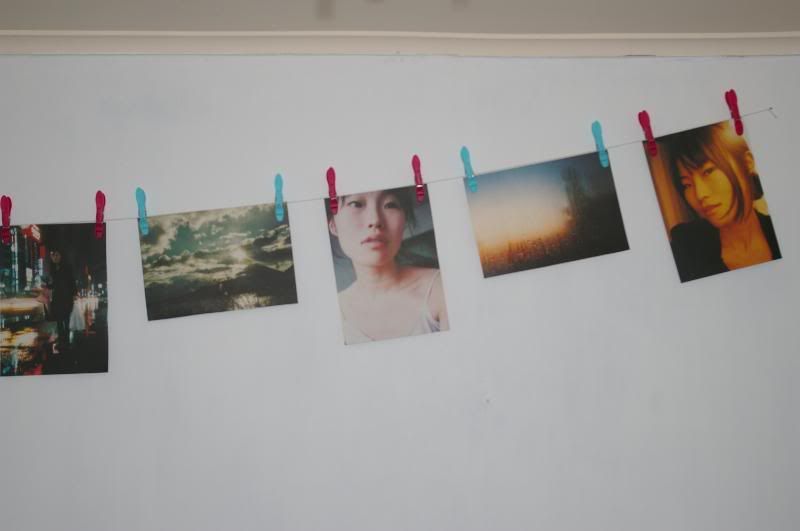 ~~
And that's pretty much it. Oops, no, I forgot, the rug --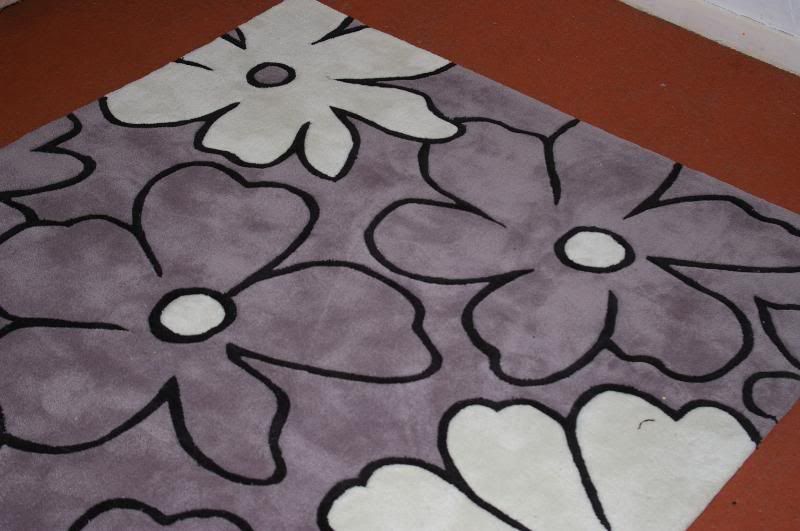 The carpet underneath was here when I moved in, and it's repulsive. I'm too poor to replace it, so I opted for covering it with the biggest rug I could find.

Anyhoo. That's my room. Enjoy.

By the way, in case it matters, I'm female, nineteen in a week or two, and living in Britain.

c:

Buh-bye.