I bought a fox red curly sedge last month. I didn't exactly follow the planting instructions and this is probably why it's not looking so good. Do you think it will come back? It's only has a hint of red here and there. Do you think I should cut it back?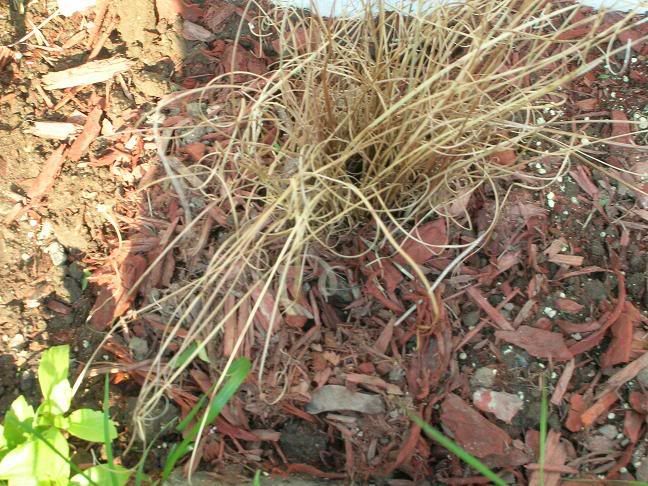 More pix under cuts
Remember my sad little
azalea
?
Here is is
now
. I think it's smiling. I know I am :)
And here's the rosebush that some kind soul posted instructions on how to prune. I've never pruned a rosebush before and am really pleased with the results. Thanks again for the help!
rosebush just after
pruning
. It had started to grow back. And here it is
today.
These pix are from the marigold seeds I planted. I wish the flowers were bigger. The ones in the peat pots are going to be planted in the cemetary on Monday,
tiny marigolds
. This one is in the garden next to a sad little eggplant.
peat pot
marigolds
and these are the coleus I started from seeds. They are not growing as well as I'd hoped.
coleus in garden
more
coleus.
The one in the left stayed in a pot on the porch until last week.
I'm being stubborn this year. I absolutely refuse to buy full grown ones from the store. These will have to do. I hope they grow. :)
And finally here is the
tire planter
out in the front yard. Does anyone know what the flowers on the left are? I put two of the opunta in here too. Keeping fingers crossed they'll make it through the winter this year.