My web site is down, so I haven't been posting many pictures as of late. Facebook is good for posting individual images, but it's not very good for posting a narrative like I usually do. So here's my 2010 garden, as well as some yard improvement I've been working on.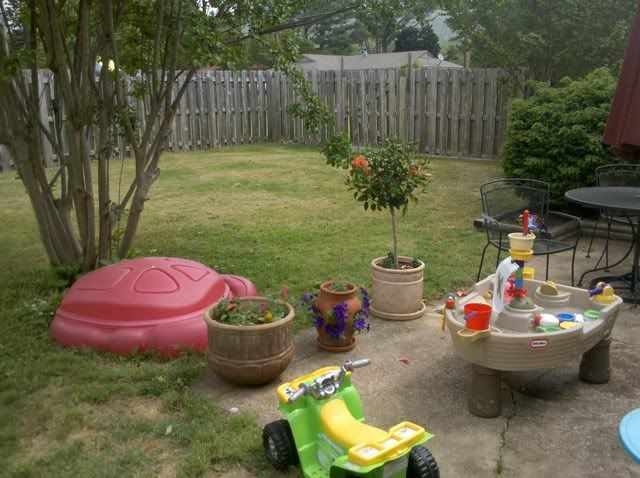 I got a new Hibiscus, and I like that it looks like a lollipop, but the blossoms are a little weak.
My poor beds are falling apart. I'd go pick up some new timbers to rebuild them, but I'm still pondering moving them.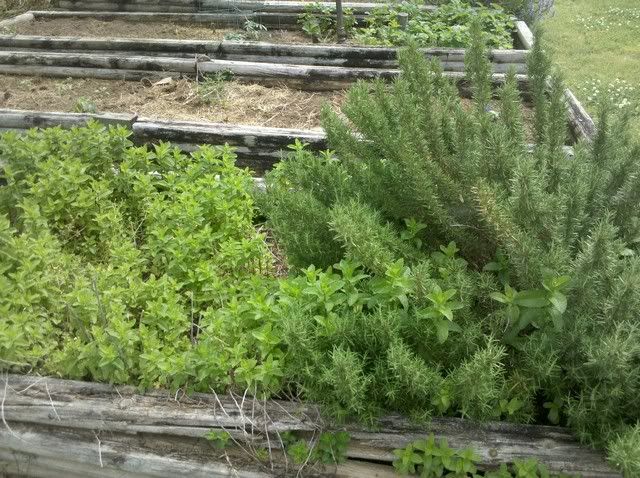 Note that my mint is eating up this bed. I love it, but it's a menace... heh... In the picture above, you can see that I pulled it up to a halfway mark on the final bed. It can have half a bed... no more! The other half is planted with Zucchini and Bush Beans from seed.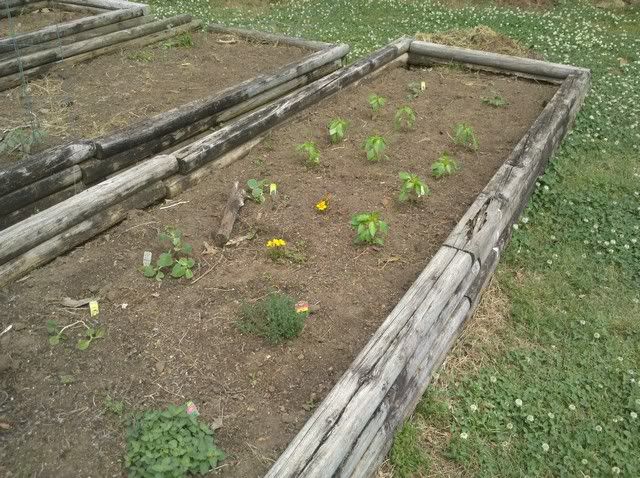 Herbs in the front, cucumbers and squash on the edges, and sweet banana peppers in the middle. I won't use that many, but they came in a 9-pack... and I hated to waste them.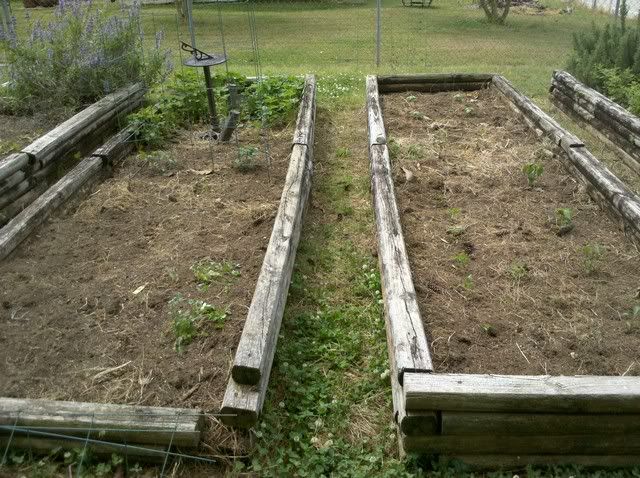 Dill and Italian Parsley seeded on the far left with Cilantro just to the right of it. A couple of caged tomatoes (beefy hybrids) and a strawberry patch in the back. On the far right, Jalapeno, Cayenne, Serano and Yellow Bell peppers. Just to the left of those a whole row of green bells. Just past there, I've now planted my standbys...some Roma Tomatoes and Basil... lots of it.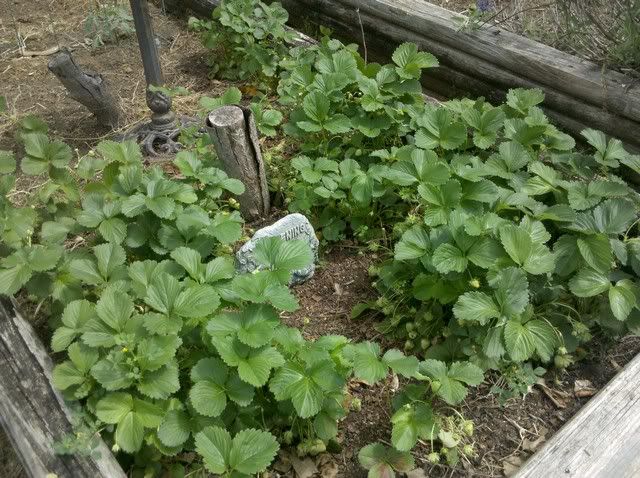 STRAWBERRIES! They're actually a few ripe ones already! I've very excited about these!
My two shade planters... and notice that one of my gorgeous Calla Lillies is unhappy. It's got some new growth, but the rest of the leaves and blossoms have gone goopy. The guy at Home Depot says to stop watering it and it may bounce back.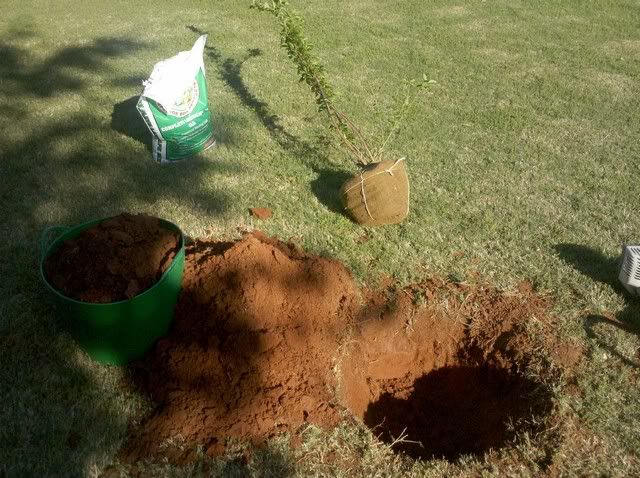 Digging a hole for my new Forsythia. You know what's great? ALABAMA CLAY! or... not really great.. :)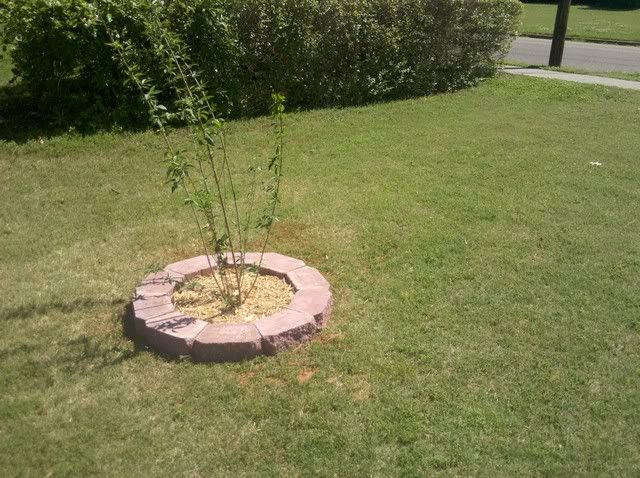 The Forsythia once soil treatment, topsoil, mulch, and retaining stones are in place.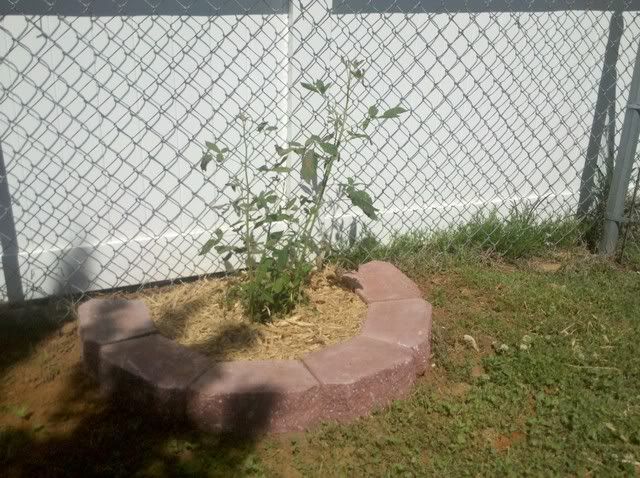 My new Blackberry!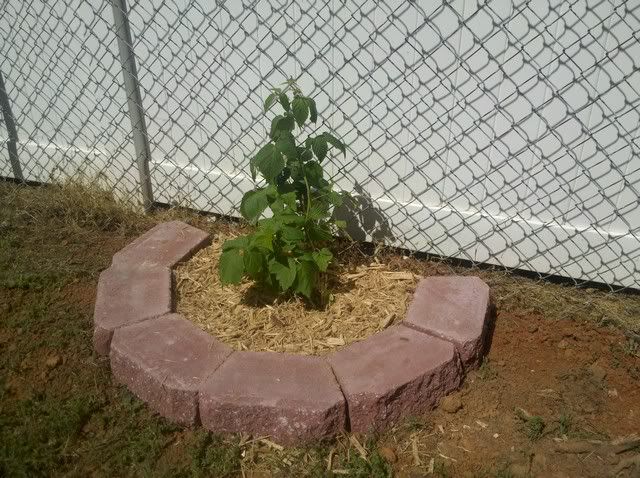 My new Raspberry!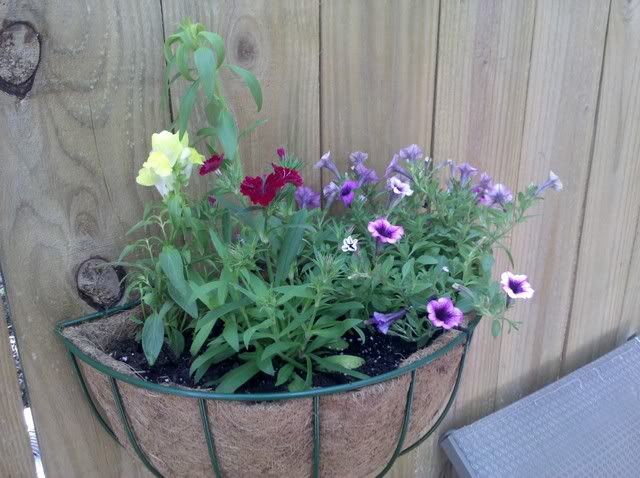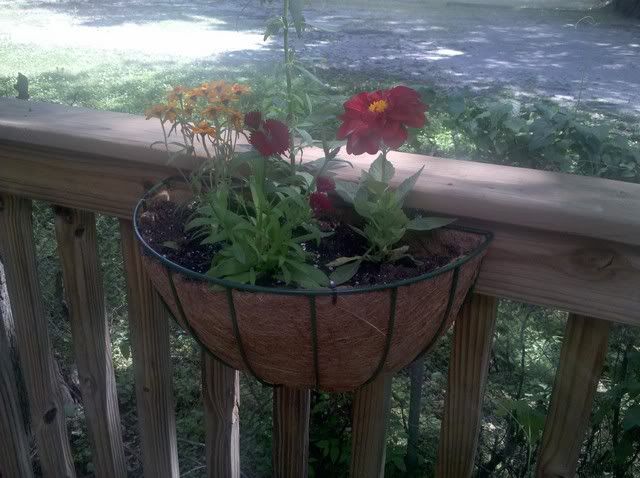 And finally, a couple of planters I did for my workplace.