I don't know why, but my christmas Amaryllis decided it was time to grow another stalk and bloom again. Taken this morning: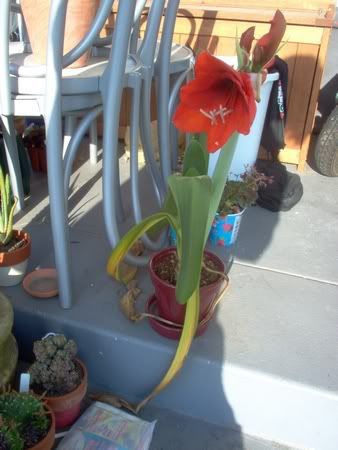 This one was taken 12 hours later, about 15 minutes ago.
And this is my pride and joy. It's a Habanero Pepper plant in a hanging basket.
I can't seem to get supermarket-sized peppers, but boy are they HOT.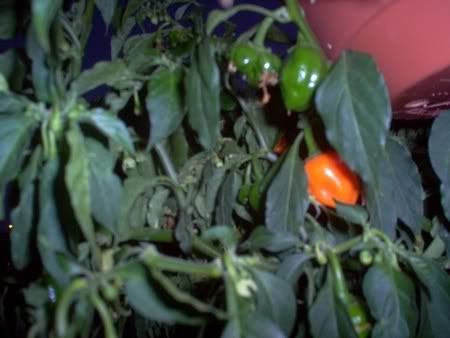 The habanero looks pretty sad because it was desperately in need of water when I took the picture.