I planted my veggies a couple of weeks ago, and they are being destroyed! I bought one of the generic pesticides, and it doesn't seem to be doing any good. I've only seen one bug, and it was a little thing (maybe this ------- long) and it was gray. Maybe a baby slug? I took it off my plant, and haven't seen any since. The wierd thing is that only some kinds of plants are being eaten. Others haven't even been touched, like my tomatoes, and my snow peas. Here are some pictures of the damage, I thought maybe that would help people help me identify the problem... My cabbage has gotten some of the worst holes in it...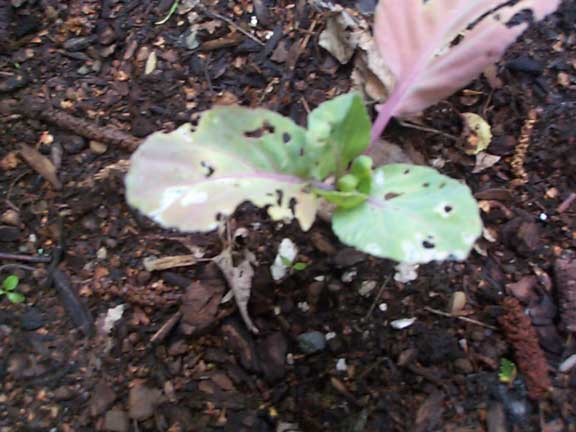 Also, my eggplant...
My zucchini...
And my bell peppers...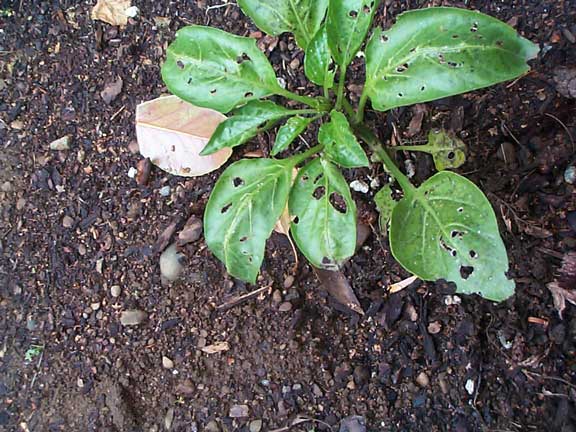 My watermelon has holes in it too, but they are surrounded by black. So I'm wondering if it could be something different? The picture is blurry.. sorry.
Am I going to need to buy new plants, or can I just cut the damage off? What else can I do to save them from further damage? Any help is appreciated! Thank you!