Hi I'm Erin, I'm 21 years old and I live in California. I love damask patterns, Silversun Pickups, coca-cola, and skulls as you'll soon see for yourself. I thought for the longest time I was the only strange person who liked to take pictures of
my room
for no reason, but hey, there are more of you! yay. So here we go with the questions: I really want to paint
my room
because I'm just plain tired of the blue and there are some scuffs in the paint here and there. I'm thinking of doing a nice fresh lime green, but I'm not sure if I want to go through all the trouble yet because everything else in
my room
is blue. So lime green, yes/no? Or perhaps a deeper color would have a better impact with the black and white theme I already have going on? Any suggestions on moving stuff around is great too. I'm kinda bored with the way some of the things are placed/displayed.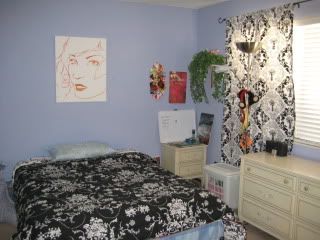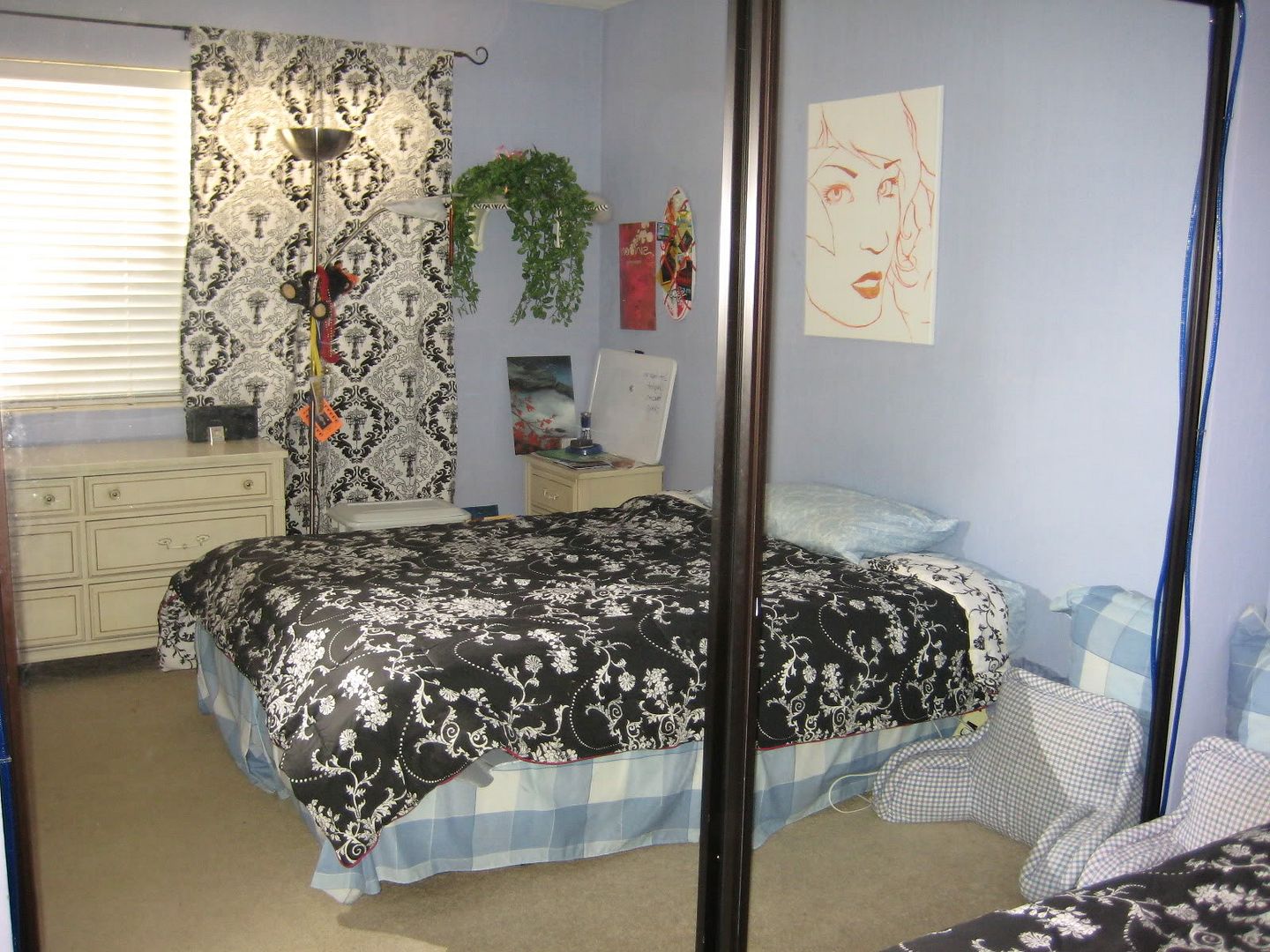 One wall is dominated by the full length mirror doors to my closet (
it glows at night
). So lets go the other way...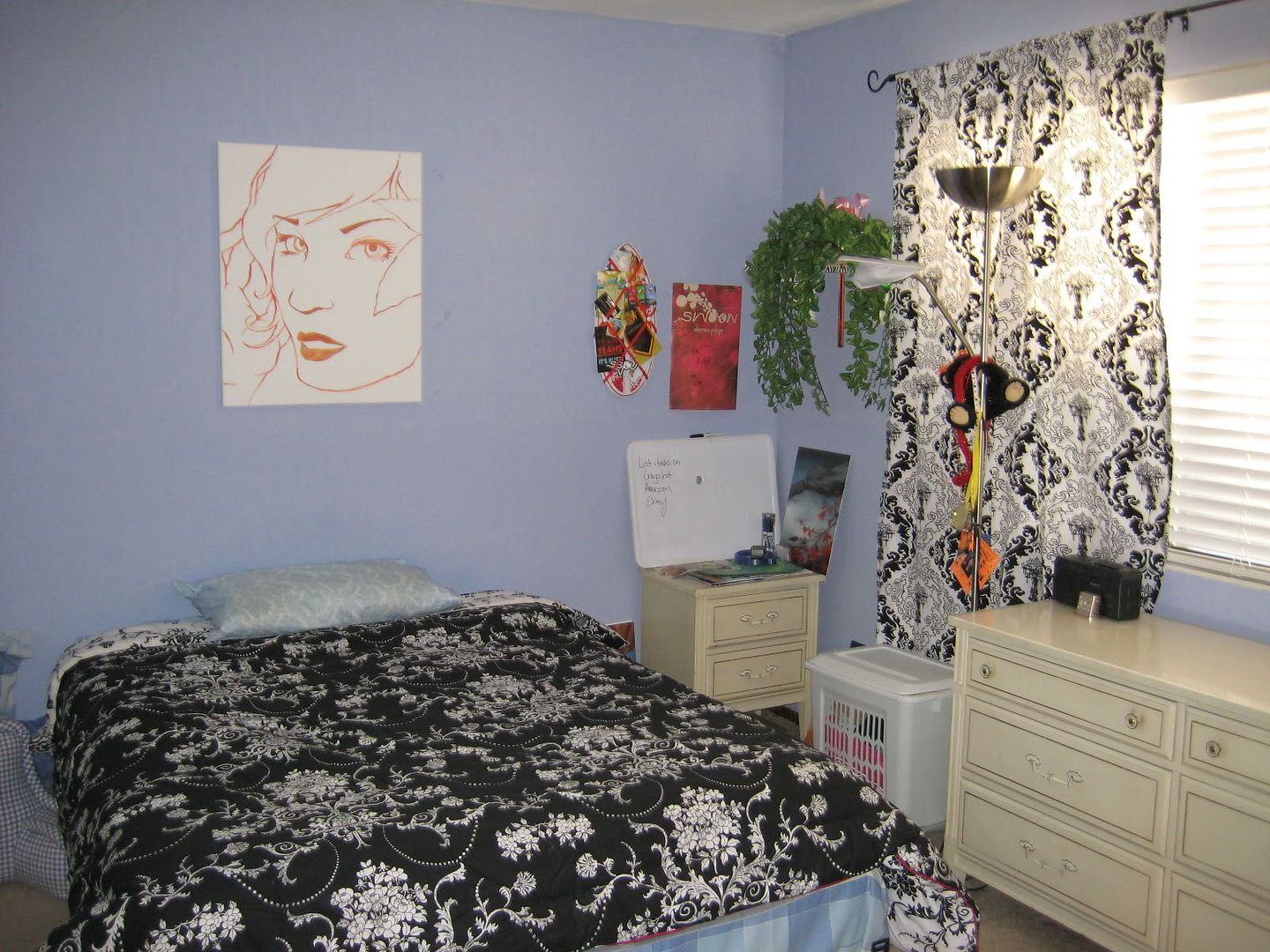 Not sure what color scheme/style I want to do the painting above my bed in. But I know I want to paint
my room
lime green. So I might put it on hold until then.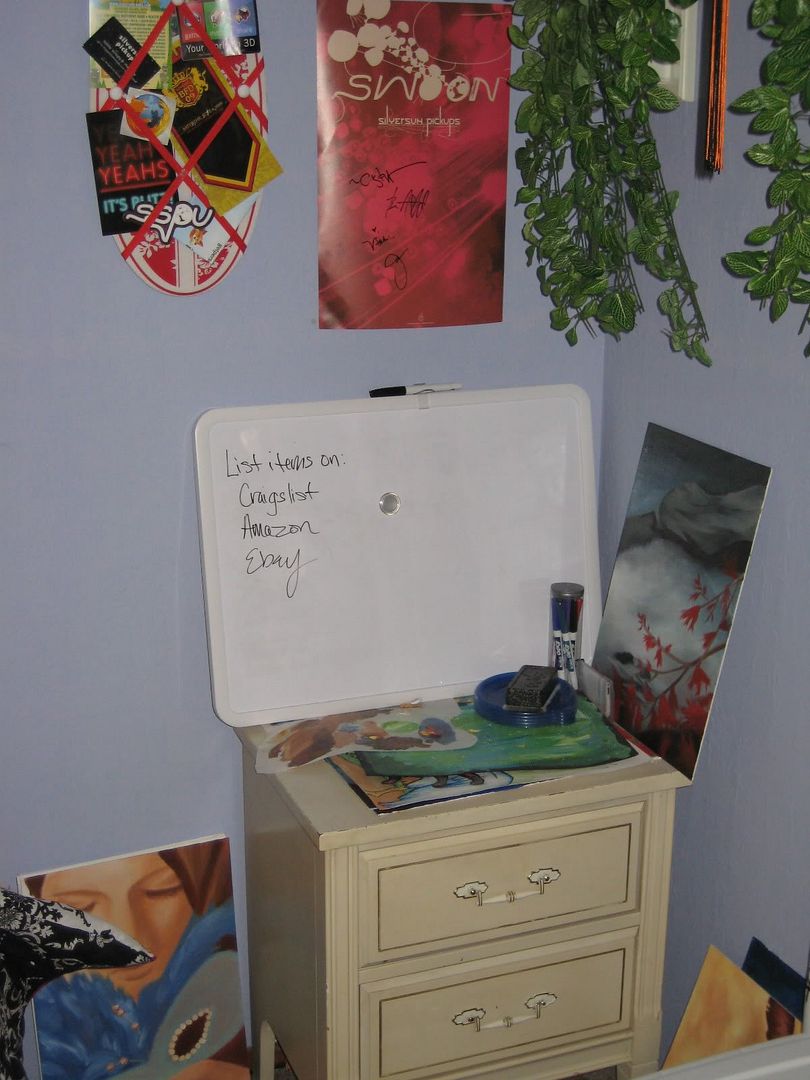 Work corner with some unfinished paintings of mine and a pretty worthless bedside stand.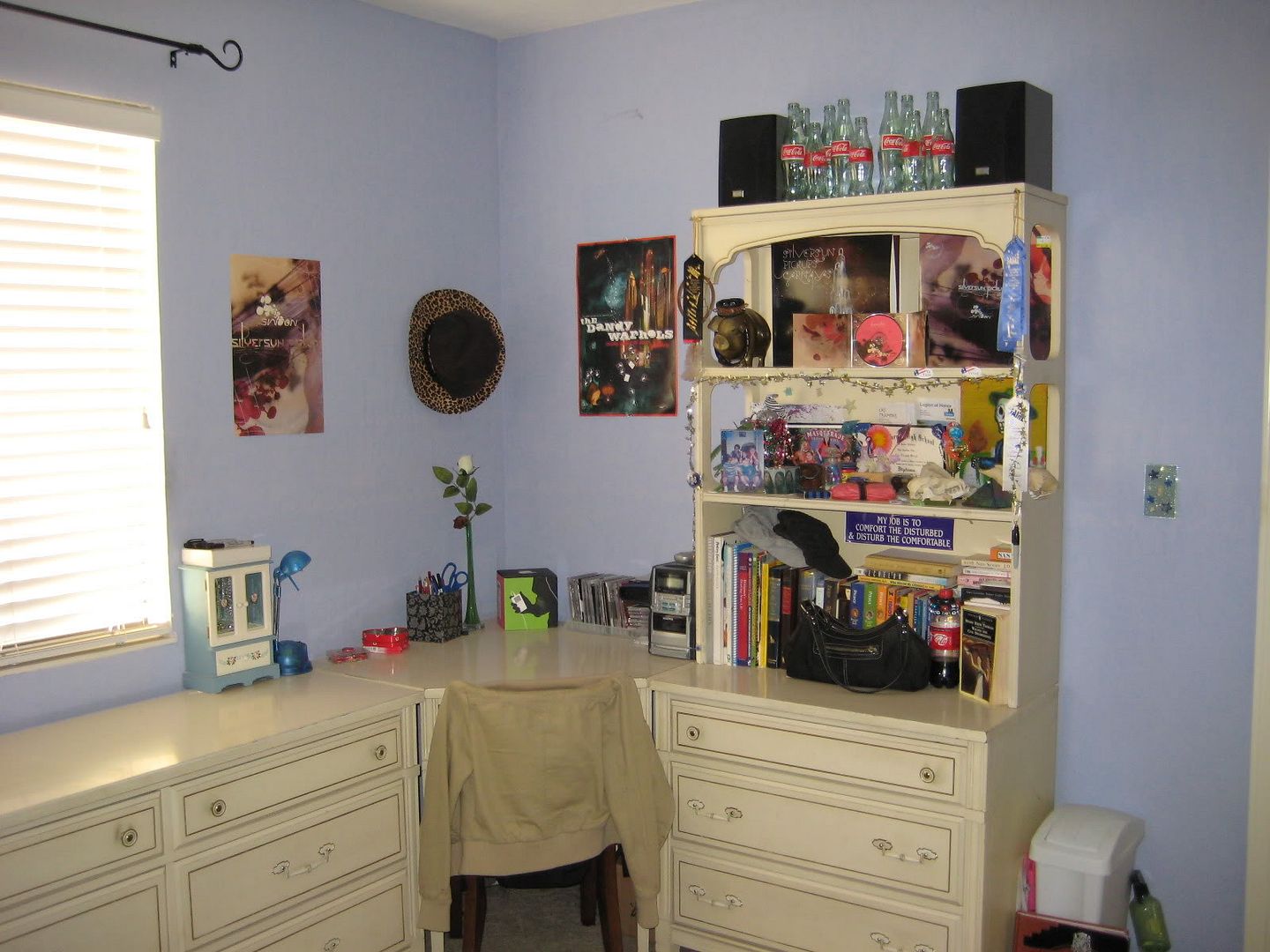 I just put up the curtains two days ago, so I'm not sure if I want another curtain for the other side of the window or not.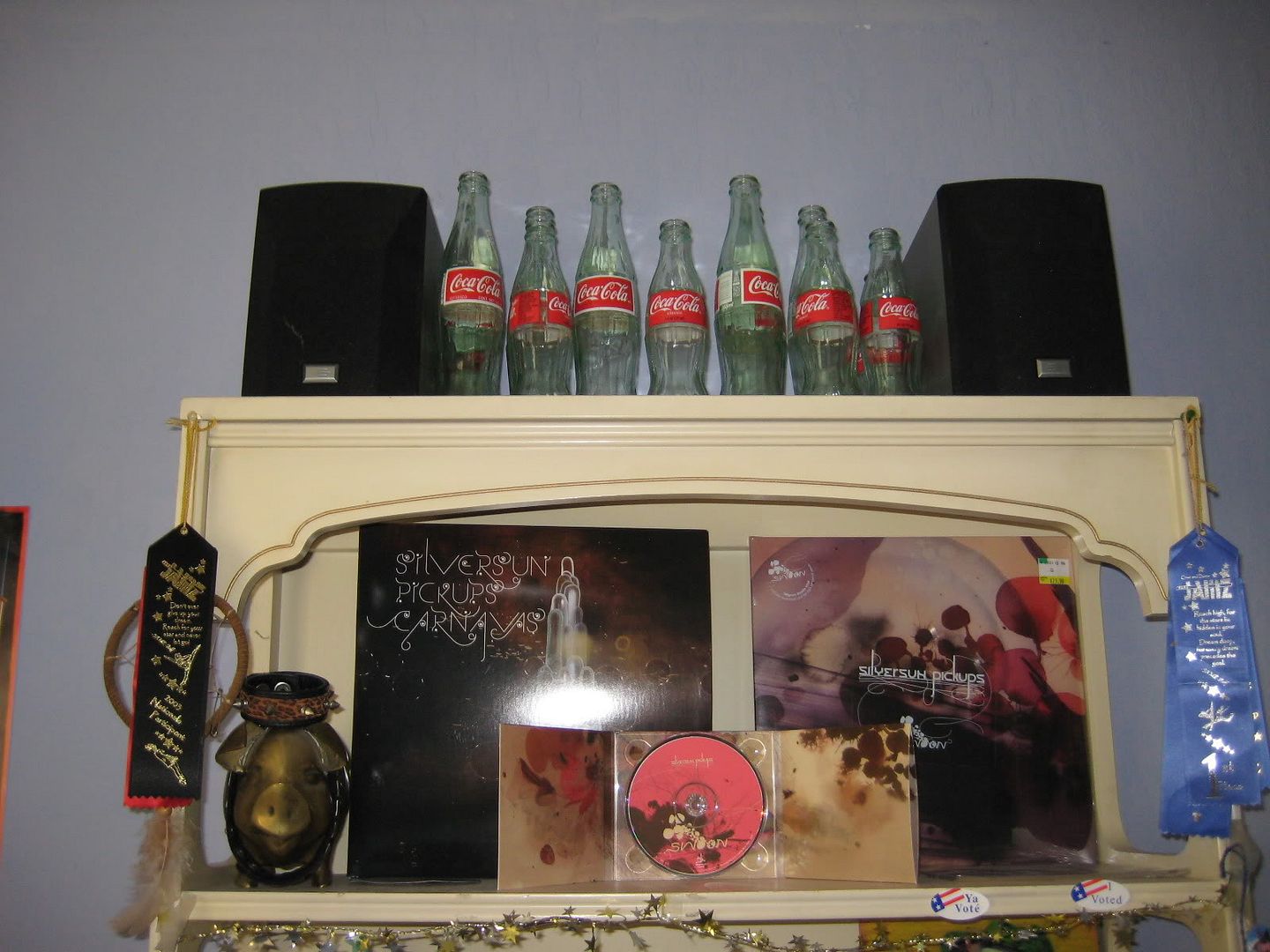 Any suggestions on what to do with these coca-cola bottles for art or better display? Or should I just leave them up there?
I don't buy many books anymore, so I use my bookshelf to display stuff instead.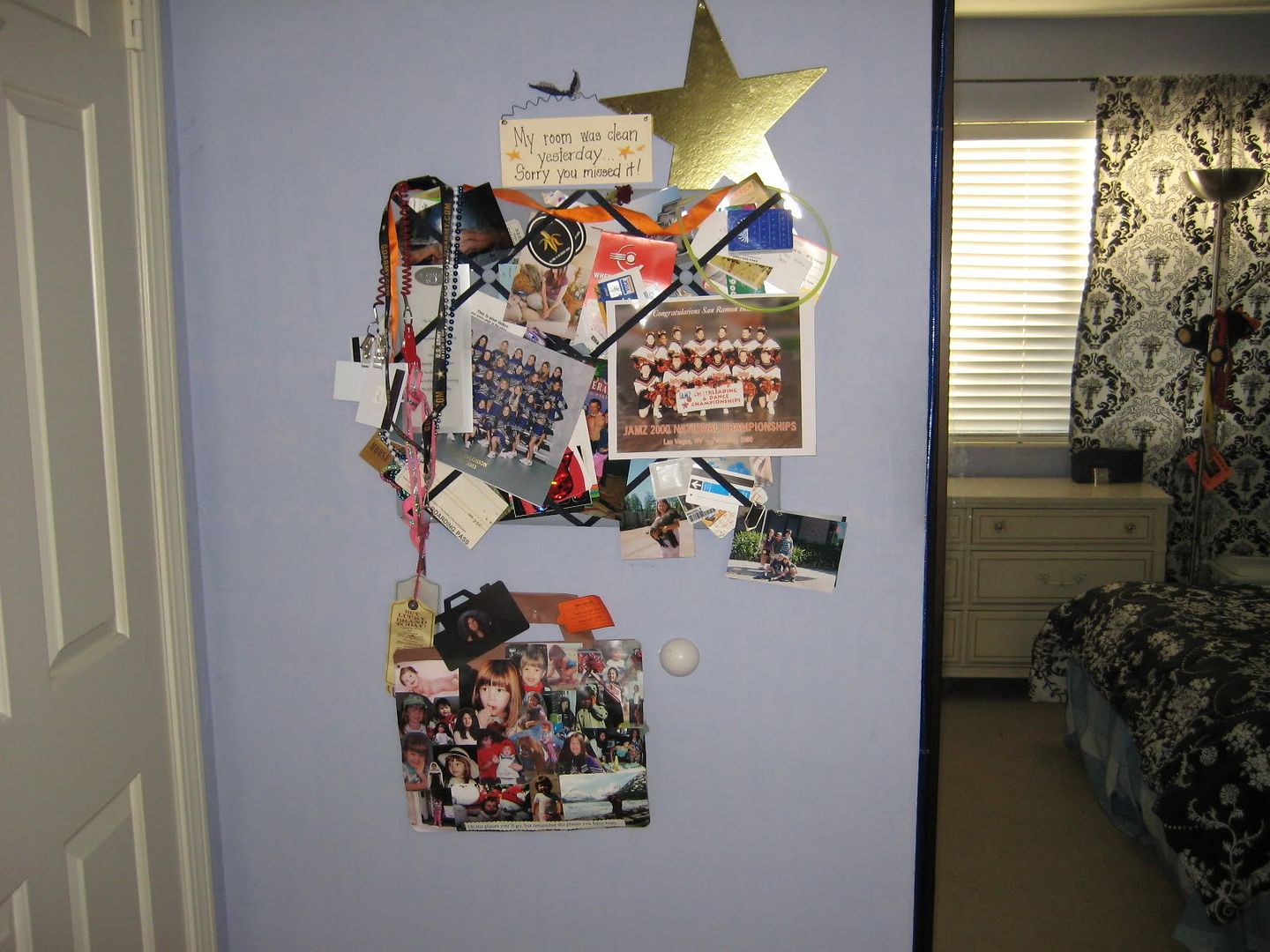 Really choppy panorama.