I don't often go for expensive equipment in the garden, I tend to recycle things where I can and the only powered tool I have is the mower. But I love my new fancy hose nozzle. I've always had the cheap ones that inevitably leak badly and are pretty inreliable in terms of spray. My husband bought me a fancy one for my birthday this year and I love it so very, very much. Anyone else have a small extravagance they wouldn't do without for their gardening? A tiller? Ergonomic hand tools?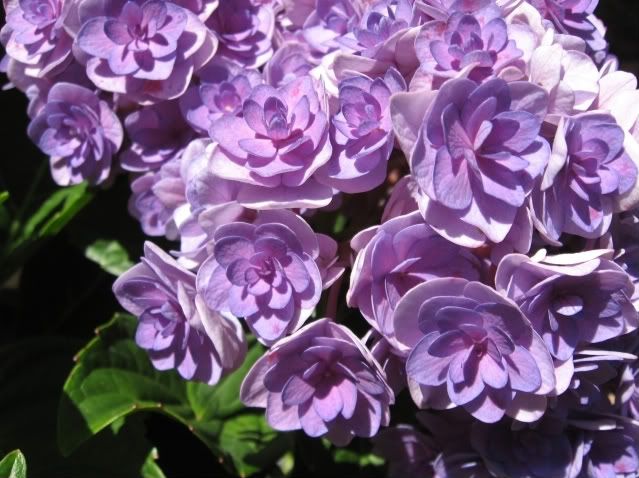 My new hydrangea with the double flowers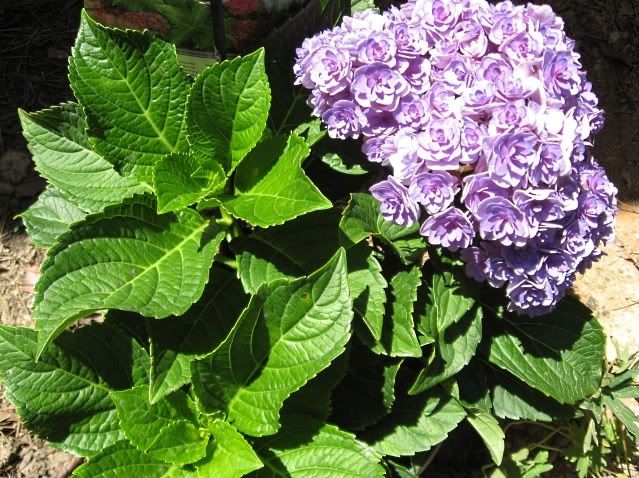 Another photo of my hydrangea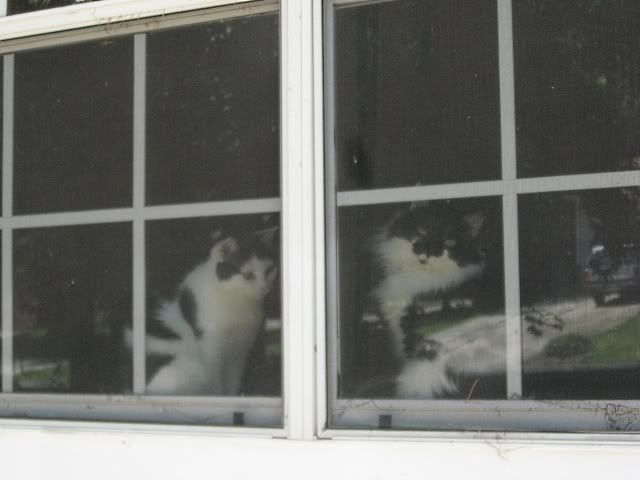 The cats like to watch me mess about in the garden. I do not know why.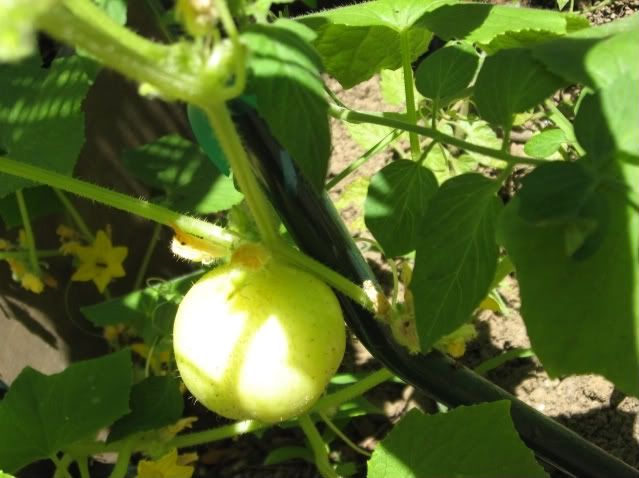 Lemon cucumber, pretty much ready to pick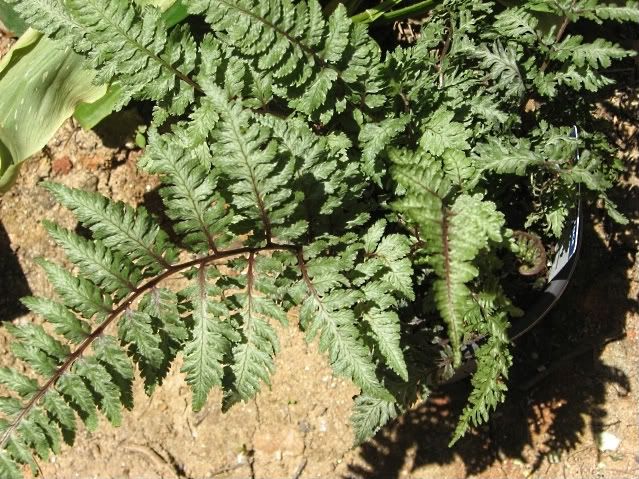 my new painted fern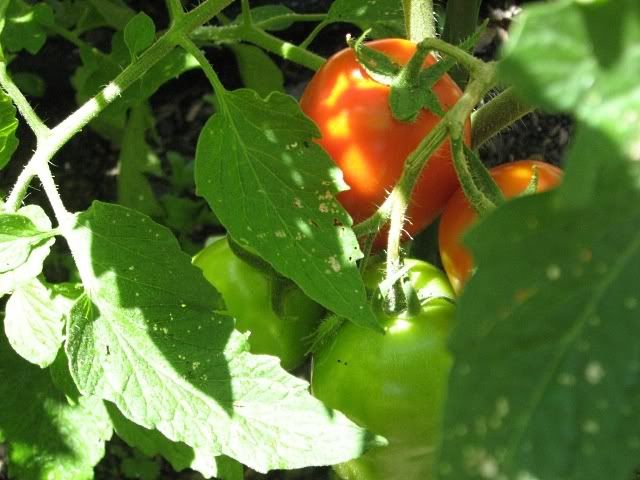 Some of my Roma tomatoes are almost ready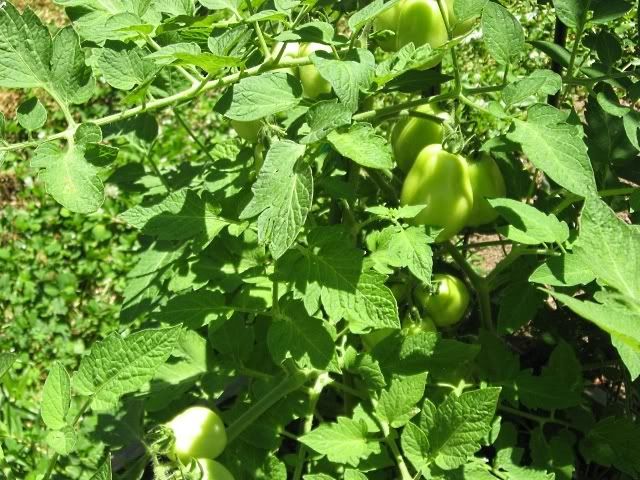 Not to worry, plenty more tomatoes to mature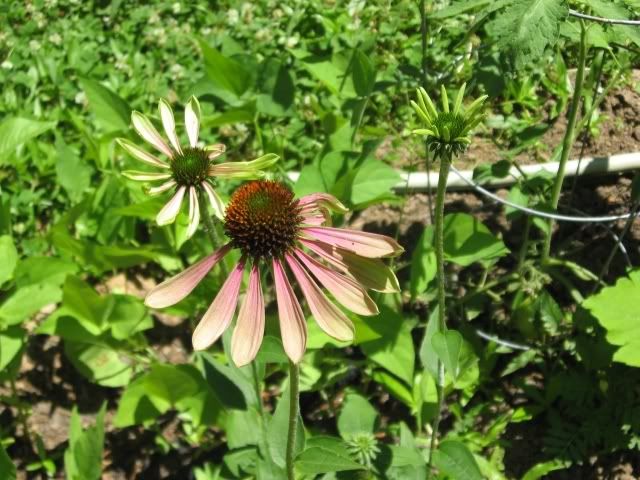 Green Envy echinacea (which starts out with green petals as you can see on the flowers behind the first.)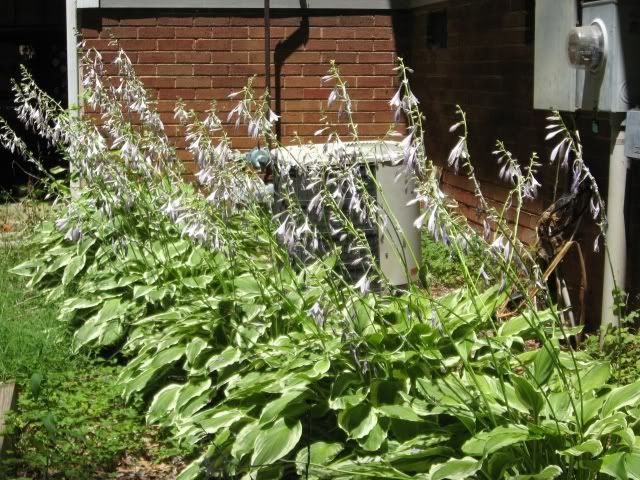 The hostas in the back are blooming