Three months ago I moved into my first apartment. I already loved it when I first saw it, mainly because of the big windows and the floor in the living room. Just the wallpaper the previous tenant had was hideous, as were the floors in the kitchen and the bedroom. I painted the walls in the living room and placed a new floor in the bedroom. Couldn't afford to do the kitchen (both walls and floor), but nonetheless I love how my apartment looks now. And yes, I love Ikea ;)
Hallway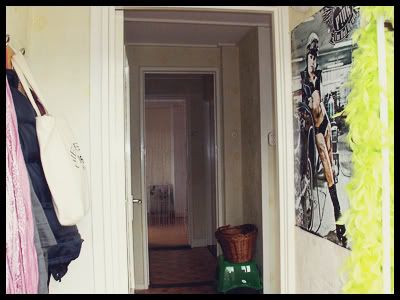 Bathroom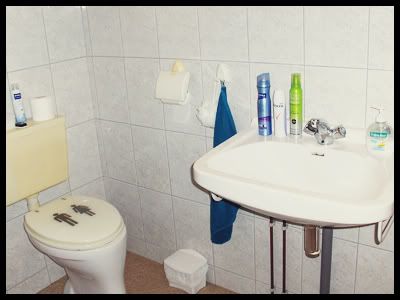 Bedroom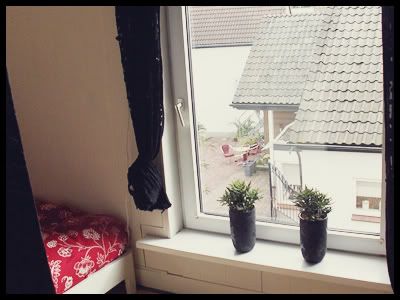 You can't tell from the picture, but the black wallpaper has a texture that matches the curtains. There's only wallpaper on a small part of the wall, the rest is white.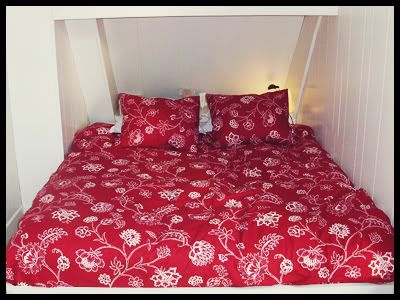 I was really glad my bed fitted right in this corner. Kitchen
Not really my taste, but it's functional.
The ugly wallpaper, I try to hide it behind posters and this magnet board. Living room
There was no door to the living room, so to create a partition between the living room and the hallway I have this curtain, which I love.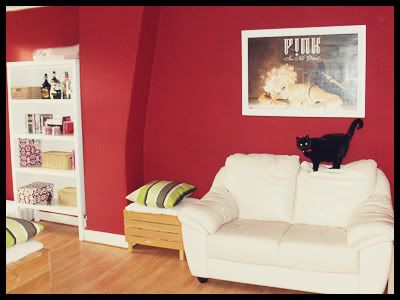 The red wall and my fat cat on her favorite spot.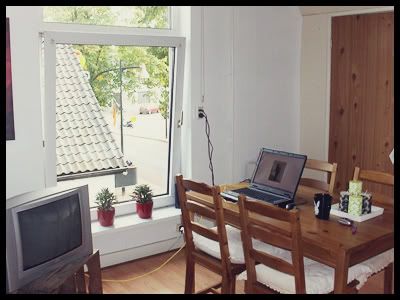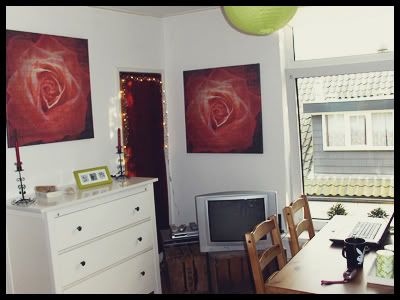 I like it the way it is now, but of course tips and advice are always welcome since I'm never really finished with decorating :)