Hi everyone! I joined this community through the spot light. I have been apartment living for the last three years and two months ago moved into my current apartment. I'm not fully unpacked, but here is what I have so far! Oh, I almost forgot to mention, I have a 6 month old roommate so excuse the toys :D
This is my living room view from standing in the doorway to the kitchen.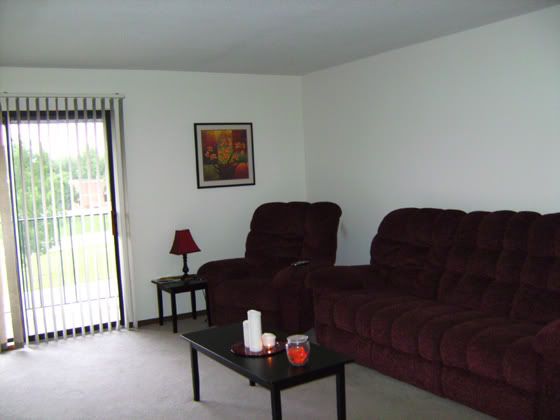 This is the rest of my living room. The blank space above my couch is bothering me. But, not enough for me to figure out where the painting that goes there is currently located at.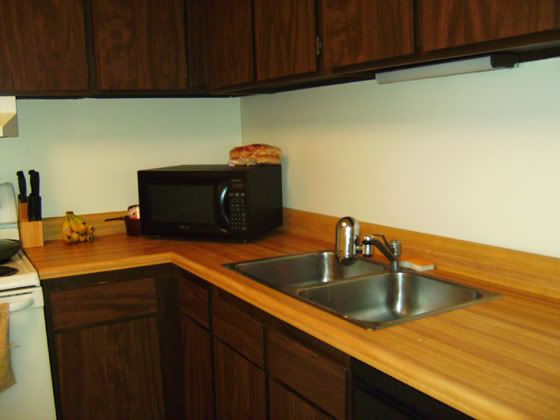 My kitchen. It is the size of one of the bedrooms. Don't be jealous though, the cabinets actually suck. They are not very deep. See the pan on the stove? It's too big to fit into any of the cabinets.
My bathroom.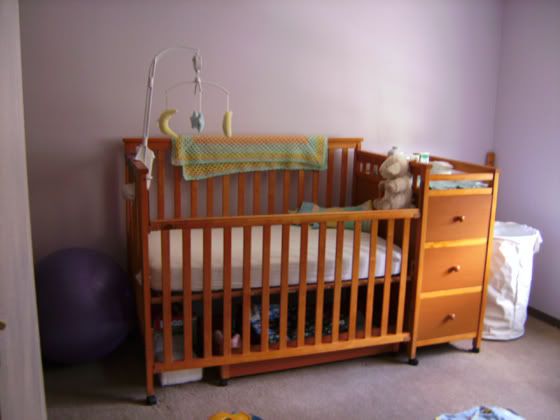 My nursery. Sorry no master bedroom pics. Most of my storage is there. Maybe I'll post it next week once I have more unpacked :D