When we moved into the house last summer, we all thought we should pull up the rose bush. It grew exactly 3 flowers, the leaves were all yellow, it was scraggely and ugly with many, many blackened branches. In fact, there were more black and white dead looking branches than ones with yellow leaves. But I thought I'd try and save it and I think I did. This is it today: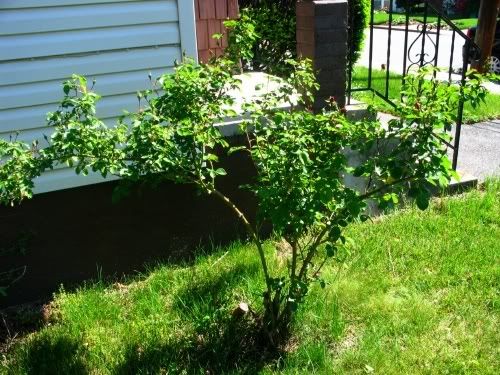 This picture I took after I had to clip a 4 ft branch that was growing onto my front steps and biting people. Now I'm afraid that I may have hurt the poor thing. I hope not. Also, the long branch had dozens of unopened buds on it. I clipped them and put them in vases around the house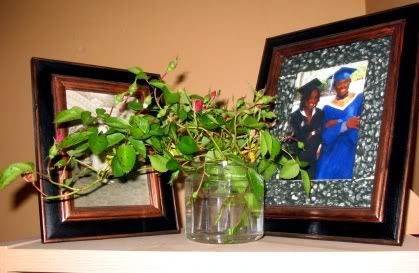 Will the buds open? Should I remove some leaves? Maybe put something in the water? Also, I didn't do any damage to my saved rose bush, did I? And lastly-- dang, those thorns like to draw blood!