This has been a strange season. I've had tomatoes on the vine since May. Today is the first day any of them ripened. I think it may have to do with the fact that we've had cloudy, overcast weather for forever. This weekend marked the first time since April where we've had 4 full days of sunshine in a row. And I've got peppers. Usually (always!) the peppers produce their first fruits a month after the 'maters. Not this year. Last year I did not have to buy tomatoes from the middle of June up until frost. Not this year. Meager first harvest.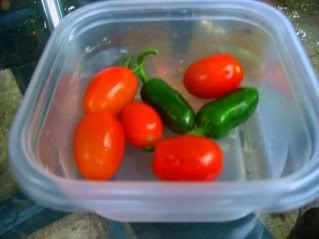 Other weirdness. Look at this lettuce: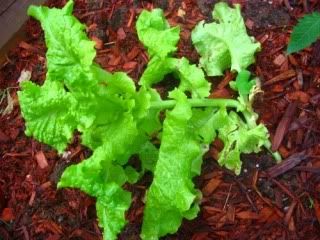 It's hard to tell without more visual clues but it's laying down. It looks like a runner. It continues to grow but long, not round. Curiouser and curiouser.