Last month, I ordered an Oriental Poppy from Burpee.com. The local nursery has a selection of poppies, but they're all of the fringed variety, and I really prefer the ones that look like crepe-paper. I have been in love with the Patty's Plum poppy ever since I saw it over a year ago, and since you'll never find one at the nurseries where I live, I figured ordering would be my best bet at having one. So I ordered this plant from Burpee: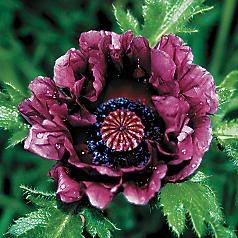 The order said "Oriental Poppy Patty's Plum - 1 Plant". And by plant, you don't necessarily assume that there will be big beautiful blooms on it or anything when it arrives, but you do expect to see something that resembles life. I ordered on April 24th. The order took forever to process. I even had to
ask
them if the order had gone through, because I never recieved a confirmation e-mail. A couple days ago, just when we were doubting that it would ever arrive, I got an e-mail saying that it would be delivered today. It was, and it looked like this: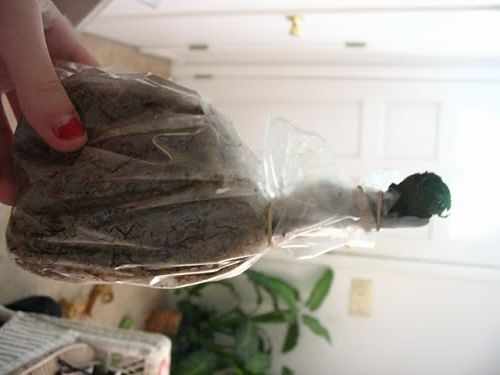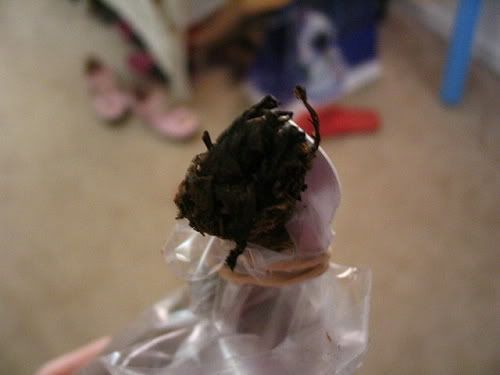 Very, very dry.
I went ahead and planted it upon my mother's suggestion. It looks like a cigarette butt.
It was, essentially, a very, very dry "stalk" with something shriveled-looking at the tip, and few thick, twisting, brown roots, and a bag of potting soil. Now, I ordered from Burpee because they were cheaper, but when the website says "plant", I expect
"plant"
.
My questions are:
1.
Is this even alive?
2.
If I leave it in the ground will it do
anything
at all this year?
3.
If it doesn't do anything this year, is it doubtful that it will survive a zone 6 winter and do anything next year? Or ever?
4.
Do I have reason to be upset about this? I've been looking forward to this plant coming forever, and I'm not very pleased.