well i saw the last post and figured it'd be stupid for me not to post in response. sorry for the shitty quality but these are camera phone photos. my camera is dead at the moment.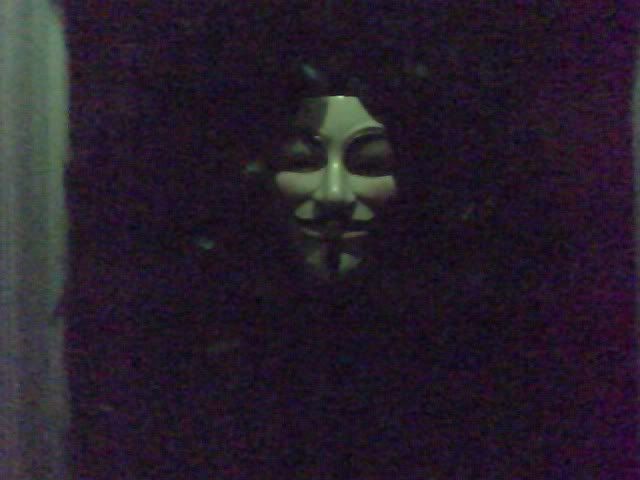 door to the "high" room, which also happens to be the first room of the apartment. sorry it's so dark but it's a v for vendetta mask in a black feather wreath.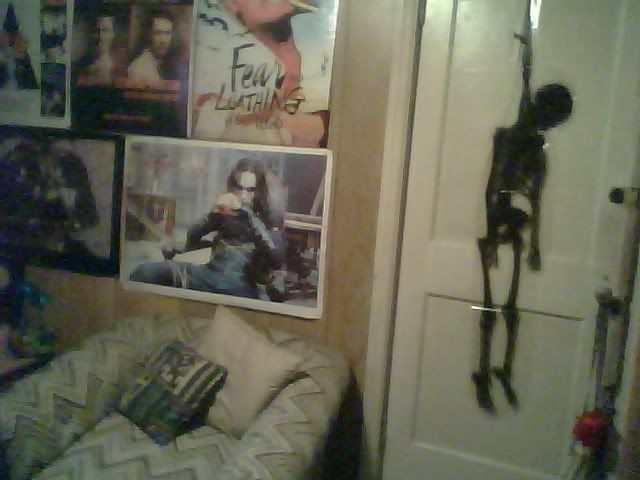 the same door from the inside.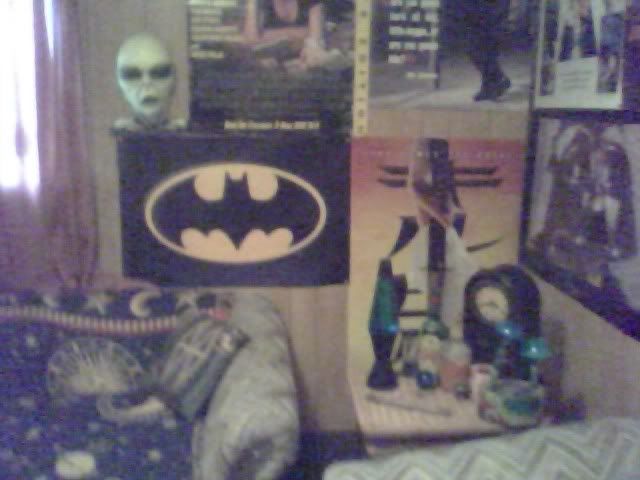 continuing counter-clockwise
power-couch, closet covered by flag and half of our giant ottoman.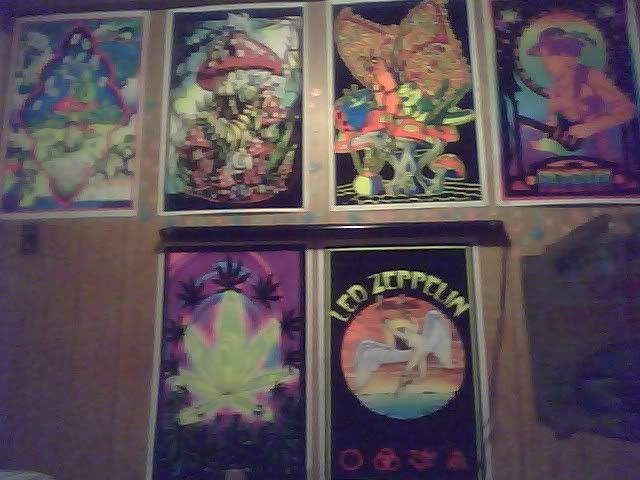 blacklight wall
lights out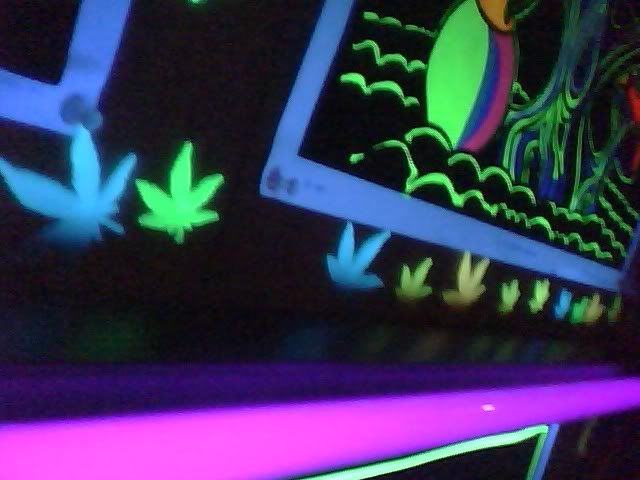 the wall is also covered in many tiny, glow-in-the-dark pot leaves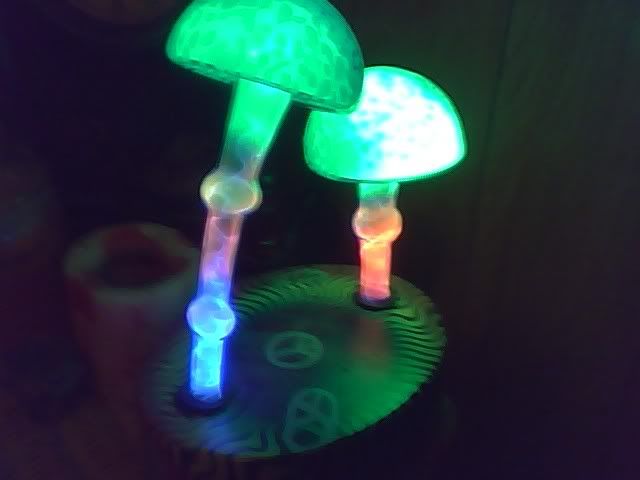 the shroom lamp in action
like i said, sorry for the photo quality. we hope to take all the movie posters and hang them on the ceiling and then finish covering the walls in blacklight posters.
peace.