We are moving to a new house and I need some advice.
First of all for the walls coloros, I want to paint them. I have lived all my life in "total white walls" house and I got a bit tired...in my new house I would wanna each room based on 1 or 2 colors. Here I need your advice.
This is outside of the house: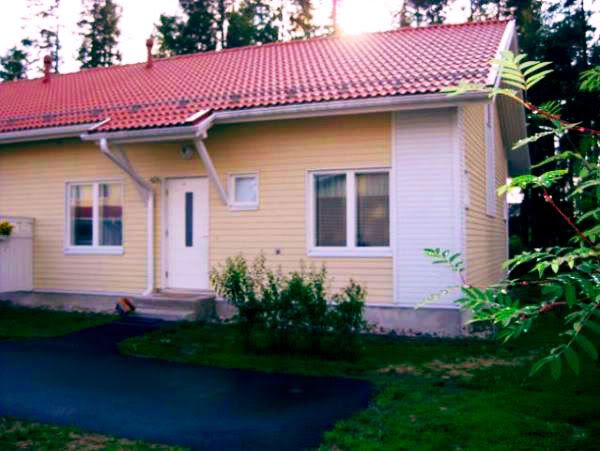 And here we have a "map" where I noted the colors I would wanna paint each wall.
Ok, let's start from the entrance (those pics are still with old owner's forniture):
This is the room noted in the map as E. Unfortunatly I don't have a picture of the TK, but I would wanna it to look like this: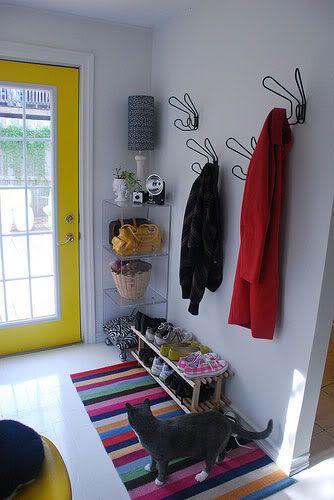 I'm not sure about the yellow door, I think we will keep it totally white, with colorful forniture, example the mat. Oh, :P and without the cat.
In the E i'm not sure what color to paint the walls. I was thinking to use the colors used in the livingroom (OH) and in the kitchen (K)...so would be light light blue, light light green and light light yellow. I think it would be better to use just yellow + green OR blue. But I dunno which color paint each wall.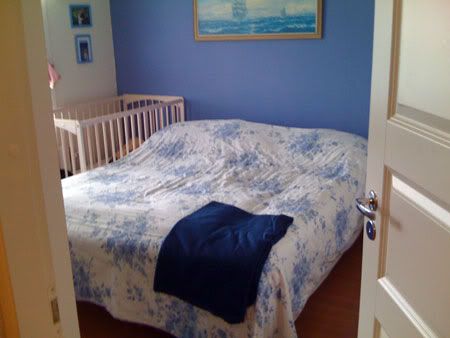 Then we have our bedroom (MK1). Here it is painted blue from the old owners, but I wanna paint it red and white, as you see in the map.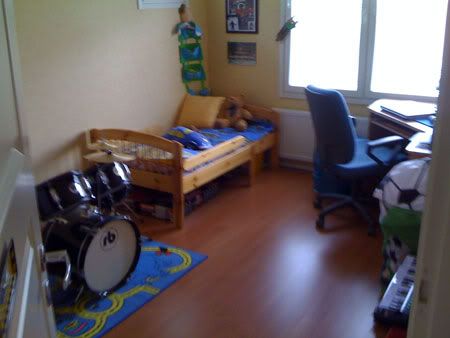 This was the kid's room (MK2), but we are changing it in the "work-host" room. We will put a desk with my boyfriend's pc and a bed-sofa. I really have no idea about the color of this room, maybe we will keep this color, light yellow. I was tempted to color it pink...but I think it wouldn't be nice to my boyfriend to work and play videogames with his friends in a pink room :P hehe.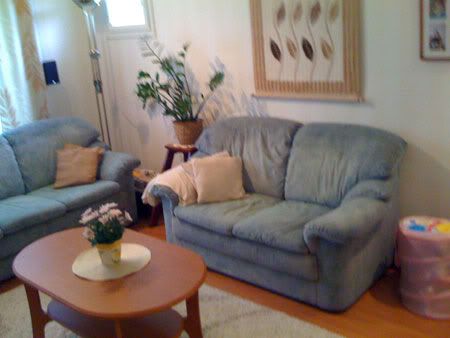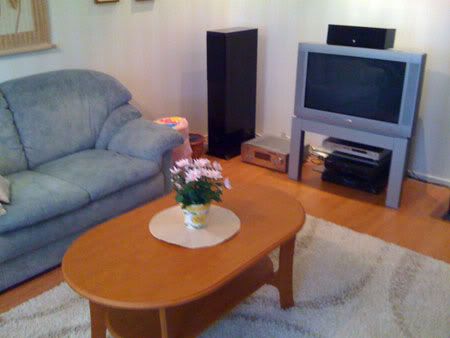 Sorry for the blurry pics. Here we are, the livingroom, OH.
The previous owners had wallpaper, which I don't like that much. Now, I don't really know how hard it will be to take it off (have anyone experiance of removing wallpaper? Any tips?), but the idea is to paint 2 walls as light blue and other 2 as light yellow. I got ispiration from this pic.


I really like how those colors match together, and I am seriously thinking of paint something like that on the blue wall too. :)
The same yellow will be also in common with the kitchen (K), but one wall will be green, because I want all the staff in there as light green (this I still have to talk about with my bf anyway). Here some pics of the kitchen also.
Sorry for blurry.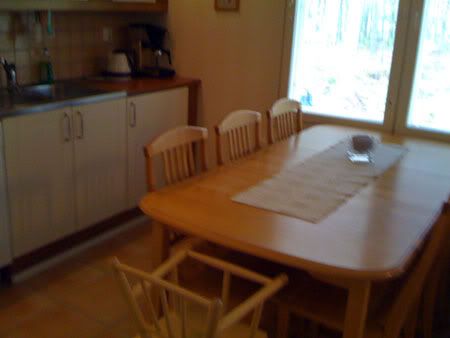 Oh, by the way... between the kitchen and the living room there is this wall, that right now is covered with this: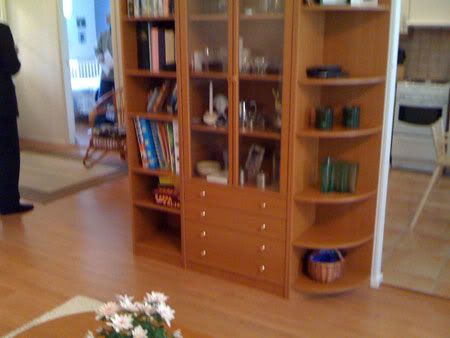 What could I put instead of it? I was thinking something shorted and maybe white.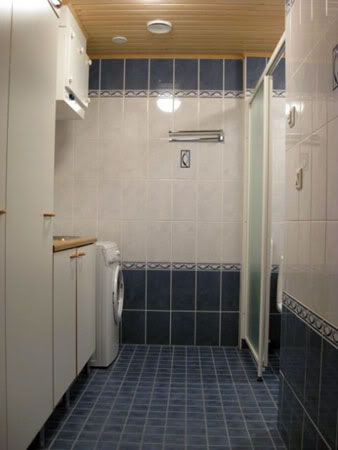 Here a total random pic from the bathroom (KHH). There is not really anythng to paint in here :)
I'm open to any suggestons and advices.
Thanks!